Frontlist | Parents' association petitions MHRD to postpone NEET, JEE Main 2020
Frontlist | Parents' association petitions MHRD to postpone NEET, JEE Main 2020
on
Aug 04, 2020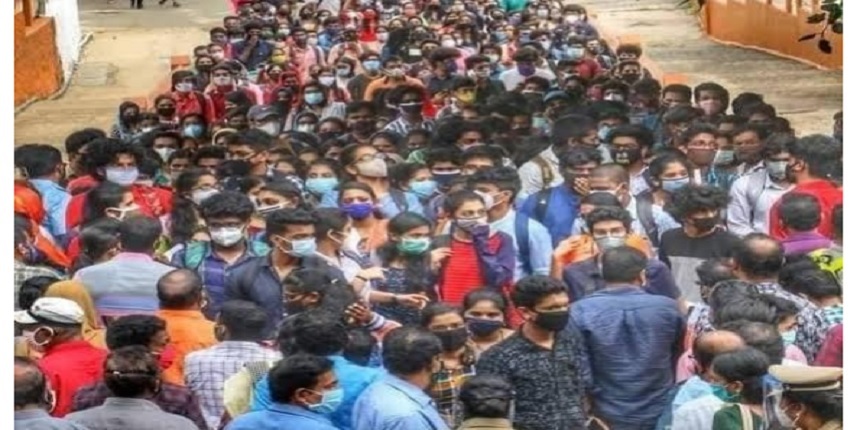 NEW DELHI: A group of parents have written to the human resource development minister, Ramesh Pokhriyal 'Nishank' demanding postponement of the Joint Entrance Examination (JEE) Main for engineering and National Eligibility cum Entrance Test (NEET) for medicine scheduled in September, to December. Nearly 25 lakh candidates have registered to appear in the two national level examinations.
The group of parents, India Wide Parents Association (IWPA), in its letter has stated that they do not want cancellation of the exam. "What we are demanding is a postponement in this unprecedented time to avoid any loss in any form be it life or career," reads the letter.
As per the group, it has received complaints from parents and students across the country over conducting the JEE Main and NEET 2020 in September during the pandemic when the cases are rising daily and there is a shortage of medical facilities.
The World Health Organisation (WHO) has also acknowledged emerging evidence on the airborne spread of COVID -19 which has also created concern among parents related to the spread of the virus in a public place, their letter says.
NEET 2020, JEE Main and exam centres
The letter to HRD Minister Ramesh Pokhriyal Nishank says that due to the worsening situation, students will be under a lot of stress during the exam and will be mentally and physically harassed.
The recent MHA (Ministry of Home Affairs) guidelines have also suggested keeping the educational institutions shut till August 31.
The two national level exams were originally scheduled in April but were postponed due to the coronavirus outbreak.
The letter adds that many of the students have returned to their home towns in different states, travelling back to the states to give exams would not only endanger their lives, but their parents lives too.
"Non-availability of safe public transports to get to the examination halls," is cited as one of the reasons. "Not everyone can afford to rent a cab to give the exams daily. Right now students are safe as they are at home," says the letter. "The moment they will be exposed, chances of getting an infection are very high due to COVID 19 being airborne."
There are many students who would have to travel several 100 kilometres in order to reach their exam centre. "With such a long journey on cards, there's an almost impeccable chance that they will indeed contract the virus. Unknowingly they will act as carriers and will create a chain that could lead to a disaster," the letter reads.
Challenge of exam centres
The number of students appearing for JEE and NEET combined is over 25 lakh. Almost 10 Lakh have registered for JEE Main and around 16 lakh for NEET. The group in its letter writes:
"Since these exams are the gateway to premiere institutes in India, parents are equally worried, and as usual, parents will accompany their ward to the exam centres. Even If we consider, one parent per aspirant, that adds on to about 25 lakh more people, all going out at the same time, anxious about their wards, with absolutely nothing in mind but their ward's well-being," says the letter. Parents worry that given these numbers, "social distancing norms will take a back-seat".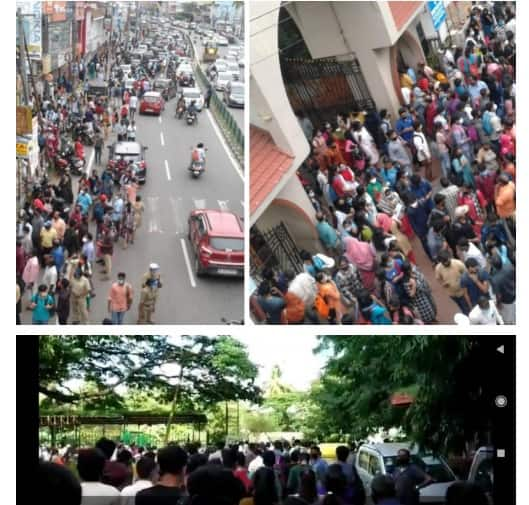 The further argue that despite the exam-conducting body, National Testing Agency's (NTA) assurances, the number of exam centres is less than required. "There are only a few exam centres in some states. For example,...Bihar has only seven centres for JEE Main….Is it really possible to maintain social distancing in just seven centres? From there over one lakh candidates appear for this exam. For NEET, it's even worse. There are centres in only two districts," the letter says.
Parents worry that students who are already sick will not be able to attempt the papers in the right frame of mind.
Complications inside exam centres
The standard operating procedures for this exams requires students to write their exams wearing masks throughout. The letter asks students with pre-existing ailments like asthma can be expected to wear masks for so many hours. "Additionally, students with ailments like diabetes are also exposed to a far greater risk " it says. And that risk will only grow at the point of dispersal when the points of exit get "very crowded".
The letters asks that if the chartered accountancy (CA) and the Indian Administrative Services exams could be postponed to December, why could the engineering and medical entrance ones not be postponed. It points out that law exams with far fewer examinees -- and therefore, posing less risk -- have been postponed as well.