Frontlist | MBBS book pulled for linking Covid 'explosive outbreak' to Tablighi Jamaat
Frontlist | MBBS book pulled for linking Covid 'explosive outbreak' to Tablighi Jamaat
on
Mar 19, 2021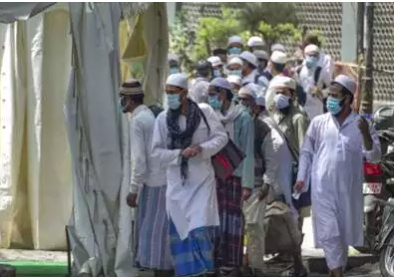 MUMBAI: The publishers of the third edition of Essentials of Medical Microbiology, a reference book for second-year MBBS students, have withdrawn it after objections to the negative description of Tablighi Jamaat. The authors, Dr Apurba Sastry and Dr Sandhya Bhat, have apologised if they inadvertently hurt the sentiments of a group of people. Talking about the Covid-19 situation in India (as of August 2020), the book said: Subsequent to the Tablighi Jamaat, a religious congregation that took place in Delhi's Nizamuddin Markaz Mosque in early March 2020, there was an explosive outbreak of Covid-19 with 4,000 cases.
Once it was brought to our notice, we apologised and the publishers have withdrawn the book. Changes will be made in the new edition, said Dr Sastry. The matter is closed.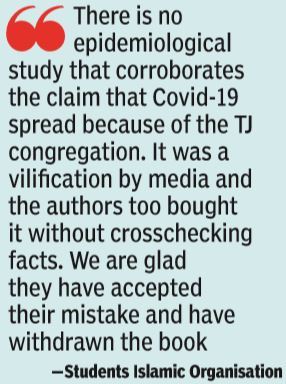 The misrepresentation of facts, said a spokesperson for the Students Islamic Organisation (SIO), the student wing of Jamaat-i-Islami (Hind), was flagged when some SIO members saw it. There is no epidemiological study that corroborates the claim that Covid-19 spread because of the TJ congregation. It was a vilification by media and the authors of this book too bought it without crosschecking facts. We are glad they have accepted their mistake and withdrawn the book, said an SIO (Maharashtra) spokesperson. The Supreme Court and various high courts had pulled up authorities for blaming the Tablighi Jamaat for the spread of the epidemic and harassment of its members, including foreigners, many of whom were arrested and jailed.