Frontlist | Local author donates books to History Center
Frontlist | Local author donates books to History Center
on
Mar 11, 2021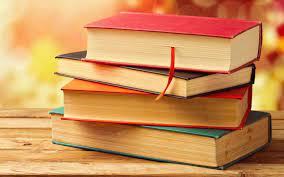 UTICA — Utica native Kevin Byrd has donated 30 signed copies of "Our Stories, Our Voices: Black Men Speak Their Truth" to the Oneida County History Center.
Byrd is one of 13 contributing authors who open up to share their trials and tribulations in this journey called life. The proceeds from books purchased through the History Center will be used to provide memberships to area youth and families focusing on low-income households and students of color.
The Young Scholars Liberty Partnerships Program (YSLPP) at Utica College, the Utica/Oneida County Branch NAACP, and other community organizations will help identify interested students to receive the memberships. Byrd, the OCHC and partners said they hope that this initiative will foster an interest in local history and pride in the community.
"Utica native Kevin Byrd is a world-renowned Prostate Cancer Advocate and co-author of Our Voices, Our Stories: Black Men Speak Their Truth, an Amazon bestseller in the Ethnic Demographic Studies category. Purchasing Kevin Byrd's book will help to support Oneida County History Center research library, gallery, rotating exhibits, and weekly programs featuring authors, historians, and guest artist," said Phil Andrews, president of the Long Island African American Chamber of Commerce, Inc., past-president of 100 Black Men of Long Island, Inc. and co-author of, "Our Voices, Our Stories."
The book is $25 (plus tax and shipping where applicable) and can be purchased in-person at 1608 Genesee St., or online through the History Center e-Bookstore.