Frontlist Education | NEP is About What Youth Wants': PM Modi at Smart India Hackathon
Frontlist Education | NEP is About What Youth Wants': PM Modi at Smart India Hackathon
on
Aug 19, 2020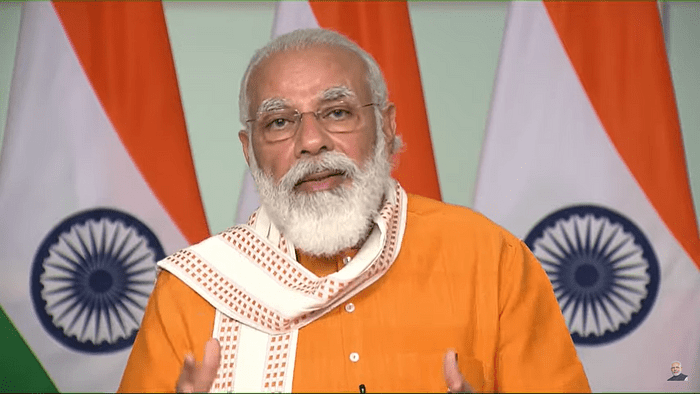 Prime Minister Narendra Modi on 1 August, addressed students at the grand finale of Smart India Hackathon.
Prime Minister Narendra Modi on Saturday, 1 August, addressed students at the grand finale of Smart India Hackathon, a nation-wide competition held by the All India Council for Technical Education (AICTE). He spoke to the students about their various innovations on women's hygiene products, water-harvesting systems, crime detection technology and so on. Over video conference, PM Modi also spoke about the new 
National Education Policy (NEP)
, stating that the government was focusing on the quality of education in India. Our attempts have been to make our education system the most advanced and modern for students of our country, he added.
NEP 2020 Is About What Youth Wants
Taking note of the 4.5 lakh entries received for the competition, PM stated that the 21st century is the era of knowledge.
"This is the time for increased focus on learning, research, innovation. This is exactly what India's National Education Policy 2020 does."
PM Modi
He also stated that the policy was formed keeping in mind the youth of the 21st century, who should turn out to be job creators and not just job seekers. Dismissing education that focused on simply memorising, PM Modi emphasised that NEP sought to shift the burden of the school bag, which does not last beyond school, to the boon of learning which helps for life. The intent of the interdisciplinary study will ensure that the student has the flexibility to learn what he wants to learn, he added.
NEP 2020: 'Local and Global'
He further explained that the three-language formula mentioned in the policy will not only increase India's knowledge but will also increase its unity.
"India has a variety of regional and local languages. Students of our country should learn about the rich culture and languages of India," PM Modi stated.
He also stated that NEP seeks to look beyond the local and integrate the nation with the global institutes. Where we talk about boosting our local culture and languages, NEP also allows top foreign institutes to set-up campuses in India. This will help in creating India a global hub, he added.
(With inputs from ANI, PTI)