Frontlist | Books can help to encourage kindness
Frontlist | Books can help to encourage kindness
on
Mar 08, 2021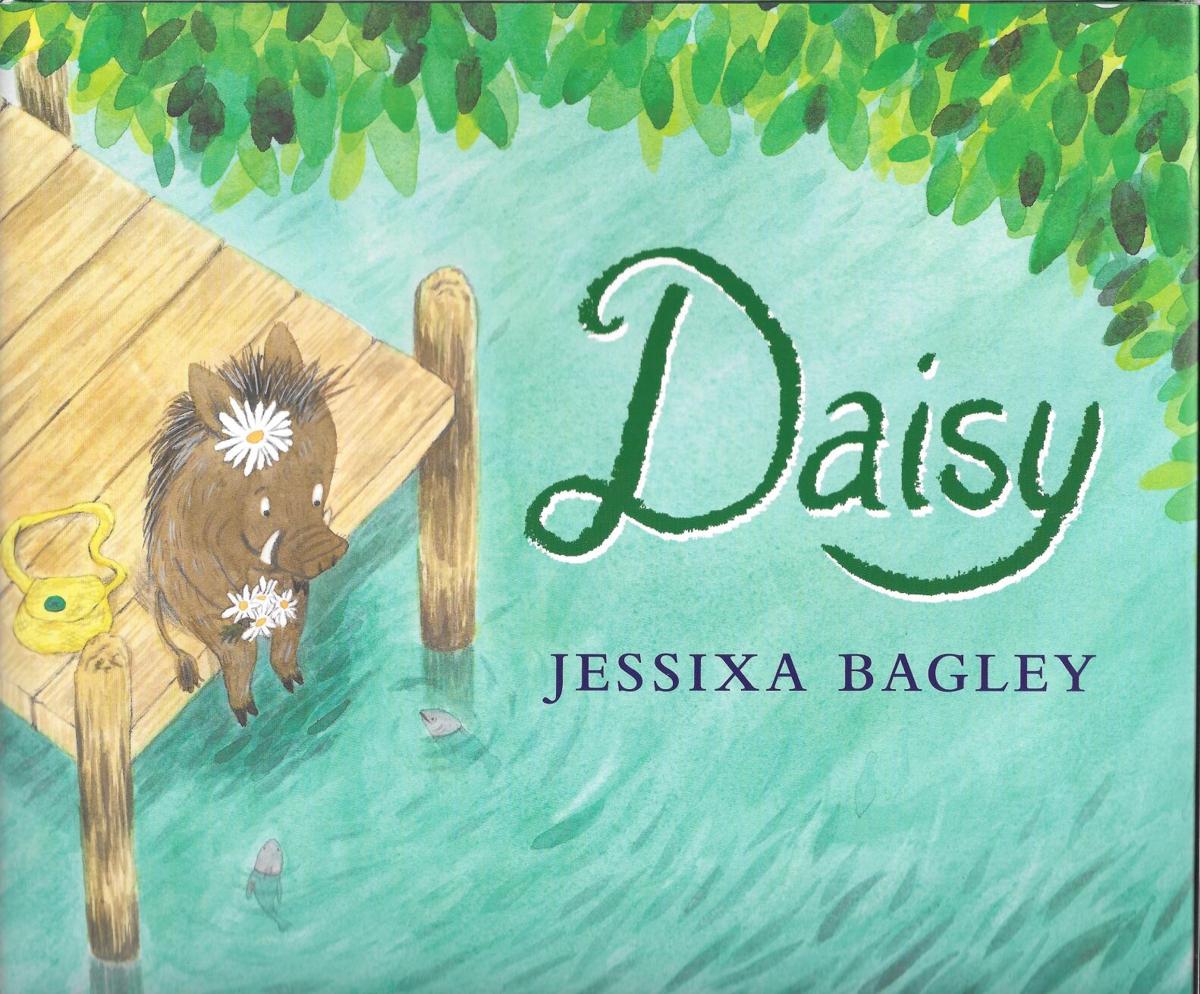 Kindness manifests itself in different ways. Kindness can be making room in your life for a new friend. It can be doing something nice for someone without being asked. Kindness is taking the time to really listen to someone. It's acknowledging another's efforts and recognizing their accomplishments. The list goes on. Everyone wants to have friends and be treated with kindness, and it's important to remind children of what a simple thing kindness actually is. It's equally important to help kids understand that some people are not treated kindly and to think about ways to reach out to those people. When children understand that kindness and friendship go very far in developing a happy, harmonious life both for themselves and for others, a lot of other life lessons fall into place, and that's good stuff for everyone.
Books to borrow
The following book is available at many public libraries. "Harry Miller's Run" by David Almond, illustrated by Salvatore Rubbino, Candlewick, 60 pages Read aloud: age 9 and older. Read yourself: age 10 and older. Eleven-year-old Liam is just about to go for a training run when his mother asks him to go with her to Harry Miller's house for an hour or two. It is Harry's last day in his home; Harry is too old to live alone anymore and is moving to a nursing home, and Liam and his mom are to help clear Harry's things out of the house. Liam agrees, as he, like everyone, loves Harry. When they arrive, Harry asks Liam if he is training for the Great North Run race. Liam tells Harry he is, and Harry begins his own story of running as a boy, running 13 miles in the sweltering heat, all the way to the sea. As Harry's story unfolds, his memory of that day and more become more acute, and Liam and his mother learn what an astonishing person Harry really is. Absolutely first-rate, Harry Miller's Run is perfectly executed in every way, washing over readers in unexpected ways that will provoke deep reflection about friendship, compassion and what life is really about.
Librarian's choice
Library: Kutztown Community Library, 70 Bieber Alley, Kutztown Library director: Janet Yost Children's librarian: Taylor Kutz Choices this week: "Sad, the Dog" by Sandy Fussell; "Happy in Our Skin" by Fran Manushkin; "Monkey Not Ready for Kindergarten" by Marc Brown
Books to buy
The following books are available at favorite bookstores. "A Small Kindness" by Stacy McAnulty, illustrated by Wendy Leach, Running Press, 2021, 32 pages, $17.99 hardcover Read aloud: age 4 – 8. Read yourself: age 7 – 8. What is it to be kind, and how does kindness spread from one person to another and another? A Small Kindness demonstrates this perfectly through brief text and uplifting illustrations. Taking place in a school, young students learn that simple acts of kindness are contagious. Alice smiles at Lucas and, in turn, Lucas says hello to Jasmine. Jasmine then gives Xavier a turn, and Xavier holds the door for his teacher. On and on, small acts of kindness spread from one person to another, from making someone laugh, feel proud and ultimately included. As always in great picture books, the illustrations are as much a part of telling the story as the text. Beginning with illustrations in sepia tones, with each act of kindness color is incorporated, indicating positive feelings. The end result? "It was like a game of tag. And everybody won." A Small Kindness is a brilliant way to teach children the power of kindness, how important it is, and how it can change everything. "Daisy," written and illustrated by Jessixa Bagley, Neal Porter Books/Holiday House, 2021, 32 pages, $18.99 hardcover Read aloud: age 4 – 8. Read yourself: age 7 – 8. Daisy's mom had named her after her favorite flower because she thought daisies were beautiful. There were times, however, when Daisy didn't feel like her name, especially at school when the girls made fun of her. As a result, Daisy spent a lot of time with her head down. Deciding to make her own fun, Daisy began collecting things she found that had been discarded or forgotten. Her treasures were her prized possessions, and she kept them at her secret fort, far from the eyes of others. One day, and for several days thereafter, new treasures began to appear at her fort, but Daisy didn't know where they had come from. Then one day, she saw who had been leaving her special things, and the stranger confessed she also saw magic and beauty in found objects. Suddenly, Daisy lifted up her head and a friendship was formed in the best of ways. A heartfelt story of how just one friend can make all the difference, Daisy is a gentle reminder of what is feels like to be bullied and excluded, and how one small act of kindness can turn that tide.