Frontlist Article | Top Ten Books You Must Read If You're A Virgo
Frontlist Article | Top Ten Books You Must Read If You're A Virgo
on
Sep 01, 2020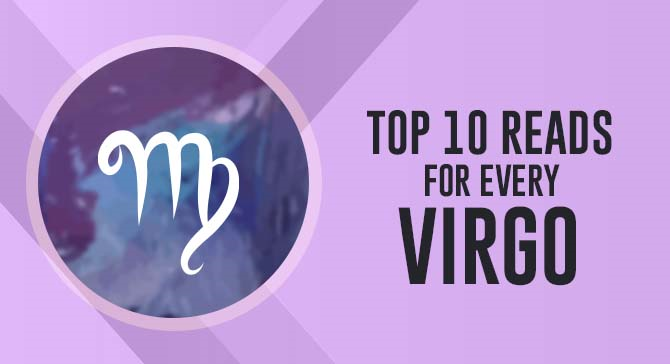 Virgo season is almost here and its time to rake up on some books. A little reading never hurt anybody, did it? What if we told you that we at the frontlist have curated a list of books for you based on your sun sign? 
You Virgos are extremely meticulous people who pay close attention to detail hence the choice of books should be rather appropriate. Your analytical behavior is also what makes you a Virgo combined with your sense of humility and kindness. You just love to see the best in people, don't you? 
Virgos are also nature freaks, nature lovers. You are one right? Virgos are extremely grounded people who cherish everything that surrounds them and never take anything for granted. You Virgos are extremely hard working and that shows in every aspect of your life. You accomplish tasks by applying maximum potential and are never someone who likes to do the bare minimum. 
You are somebody who wants to win but even if you didn't it wouldn't upset you. You like to take things in a positive manner and every defeat is just another learning experience for you that has made you stronger for the future. 
Let us take a look at the top 10 books you should read if you're a Virgo. 
The Unquiet by Mikaela Everett

This is a gripping story about a sleeper killer who has lived all her life, training to kill. You will find this book extremely gripping and out of the box.

The Girl of Fire and Thorns by Rae Carson

An amazing book where its difficult to find a dull moment. The plots progress aggressively and the book brings out all the emotions in you.

In the After by Demitria Lunetta

You won't be able to put this book down, it is that interesting. A book that you'll feel like reading again and again.

Sabriel by Garth Nix

A fantasy novel that is going to take you on the ride of your life. Enter into a magical world and rediscover yourself.

The Madman's Daughter by Megan Shepherd

A horror story that can even engage people who are not fans of this genre. It is a sci-fi book and is based on an H.G Wells classic.

Not a Drop to Drink by Mindy McGinnis

A futuristic story where water is worth more than gold. A dystopian future setting that you are bound to enjoy.

Walk on Earth a Stranger by Rae Carson A book by the best selling author Rae Carson that will take you on a journey of hardship filled with adventures that will shake your core.
The Raven Boys by Maggie Stiefvater

A series of contemporary fantasy novels that take you to a magical land that you could never imagine even in your wildest dreams.

Kings, Queens, and In-Betweens by Tanya Boteju

A book that is poignant and celebrates the beautiful thing that love is and at the same time talks about self-love and self-acceptance.

Last of Her Name by Jessica Khoury A mind-boggling story of a princess from the future who is dabbling with her freedom in order to save a friend.
Keeping in mind all the aspects that your vivid personality encapsulates, we have come up with a list of books that are going to benefit you and some that you will enjoy reading the most. Your zodiac sign is a complete and accurate description of your personality and taking cues from the same, our list caters to your interests and disinterests, your likes and dislikes, and so on and so forth.