Frontlist Article | Top 10 books that every Gemini should read 
Frontlist Article | Top 10 books that every Gemini should read 
on
Sep 14, 2020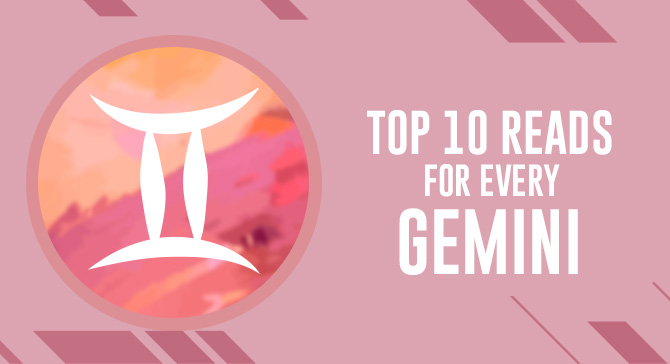 Geminis are known to be energetic and smart. They have a tendency to blend in social situations with ease. Geminis are an optimistic bunch of people who are always looking for the next big thing. If one thing doesn't work out, they are eager to even move on to the next phase of life looking out for better opportunities to fall through.
If you're a Gemini, it is possible that at some point in your life, you have been accused of being a two-faced person but that isn't really true. Geminis like to know all sides of the situation before forming concrete opinions which is actually a great thing, they believe in having a clearer picture which is only helpful in the long run. Geminis are one of the most outgoing sun signs and as a result, they have a huge social circle plus they keep on making new friends.
Geminis are also known to be as air signs because they feel that everything is possible, everything is achievable. They are also known to have dual personalities which may seem weird to some but is actually true. Geminis can be funny and outgoing at one point and sad and uninterested at another, it is a common trait that all geminis possess. Geminis are also quite eager and interested in learning new things which makes them great readers and quite knowledgeable too. They might also come off as a know-it-all to a lot of people around them.
Let us look at the top 10 books that a Gemini should read: 
The Truths We Hold by Kamala Harris

I Love You So Mochi by Sarah Kuhn

The Girl with the Lower Back Tattoo by Amy Schumer

Camino Island by John Grisham

Thinking, Fast and Slow by Daniel Kahneman

The Four Agreements by Don Miguel Ruiz

The Strange Case of Dr. Jekyll and Mr. Hyde by Robert Louis Stevenson

The Little Prince by Antoine de Saint-Exupéry

Girl in a Bad Place by Kaitlin Ward

Don Quixote by Miguel de Cervantes