Frontlist | Announcing the annual Paper Products and Stationery Fair
Frontlist | Announcing the annual Paper Products and Stationery Fair
on
Jan 14, 2021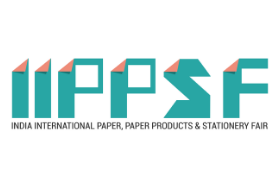 Corona or not, the show must go on. Businesses across the country are eagerly awaiting the new normal to take their business to the next level. In view of the success of various virtual events across multiple industry verticals, CAPEXIL announced the much awaited India International Paper, Paper Products and Stationery Fair [IIPPSF], albeit virtually from 3rd to 5th March, 2021. This will perhaps be the first time most members of this industry will get to explore the world of digital and virtual and that is sure to spike the level of excitement. There is a webinar scheduled on 16th January from 11:30am - 12:45pm to showcase the platform and the opportunity. Those interested must register at: https://bit.ly/3i6j3GG
2020 has been a year of enormous changes in the way organizations and companies function. It has taken a massive toll on the businesses in almost all the industries. CAPEXIL took this opportunity to embrace the advancement of technology and ventured into the digital world with their first ever virtual fair. IIPPSF is designed in a way that individuals can be a part of it from the comforts of their homes, just with a few clicks. What is more important is that participants across the world can participate from their locations, giving the industry much needed global exposure.
The fair is going to carry its original essence and authenticity, but additionally, is going to be much more affordable with a lot more exposure than ever before. Being hosted by the virtual exhibition platform pragatiE, the fair is sketched to set a milestone in the world of virtual events and exhibitions. Affordable stalls, global exposure and easy lead generation are some of the key highlights of the virtual fair. 
Talking about this, a member of the council quoted, "This is going to be a unique event for all of us since we are going the virtual route this year. The event will be available for everybody to see on their computer screens and is going to attract viewers from all over the world. Other industries have already jumped on the digital bandwagon and it is time for us to adapt to the changing trends. It's not a matter of if, it's when our industry will accept digital and virtual. Member companies should look at this as a 'be there or be left behind'." 
India International Paper, Paper Products and Stationery Fair will take place between the 3rd to 5th of March 2021, and is expected to garner great participation. It would be really exciting for us to see how this fair turns to be a hit in the virtual world. 
We wish them all the luck!