Frankfurt Plans In-Person Trade Fair live in October
Frankfurt Plans In-Person Trade Fair live in October
on
Jun 11, 2021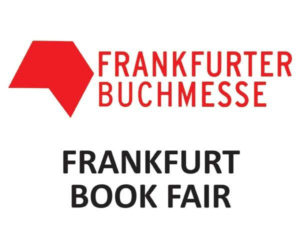 Frankfurt Book Fair
is planning on hosting a live, in-person fair this October 20-24. "It will be smaller in scale and more focused," the fair director, Juergen Boos, said. Planning of a number of virtual events are also taking place and the city of Frankfurt will again host author events for the general public. The fair will also host its esteemed fellowship program once again. The fair will feature exhibits in Halls 3, where the German stands are, as well as Halls 4 and 6 for the international guests. Canada, the guest of honor, will offer stands from Quebec, for French literature in Hall 4, and Live Canada Books, covering English literature, in Hall 6.
"Right now we have commitments from all the major German publishers and 95% of the European national stands, as well as Scandinavia," Boos said. "Everyone is quite positive about the fair taking place in the autumn and we expect a lot of last-minute bookings," said Boos, "the fair will refund the fees for anyone who is unable to attend for whatever reason. So there is no financial risk at all," he said.
He added that several countries from south Asia, including Indonesia and the Philippines, are committed and China will be present through publishing representatives already in Europe. He said that North American and U.K. bookings will remain slow.
Frankfurt's digital rights platform will be operational. The overall number of virtual events, though, will be less from last year. "We are going to be much more restrictive about who we let in as a trade visitor this year," said Boos. Public facing activities will be relegated to the Festhalle on the fairgrounds, which will also host a television and streaming broadcast studio, like last year. The Arts and cross media program will go ahead, but others, such as the Gourmet Gallery and Weltempfang, the fair's political program, will no longer take place.
"Our theme this year is 'Re:connect', and we believe after a year of not traveling, not getting together, everyone will be eager to see each other," Boos said. "So far, we have only gotten positive responses from our news that we plan to go ahead with the live trade show. We are very optimistic."