Five Fredrik Backman's Books you should read
Five Fredrik Backman's Books you should read
on
Jul 27, 2021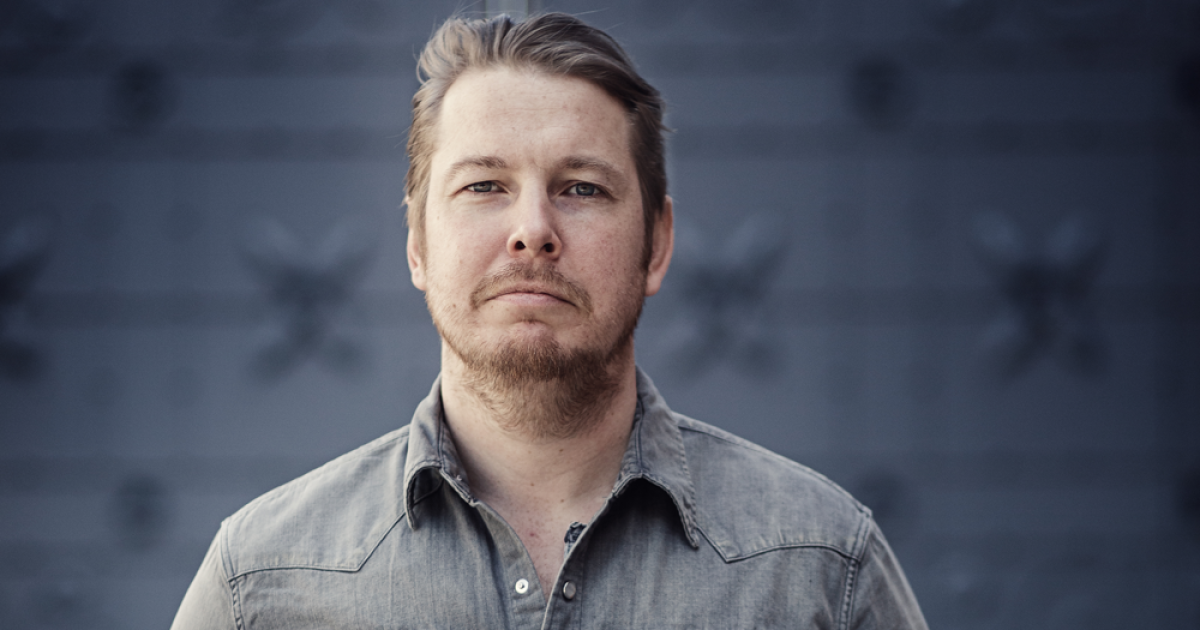 "What you create, others can destroy. Create anyway. Because in the end, it is between you and God. It was never between you and anyone else anyway." Here is the list of 5 Fredrik Backman's book you should definitely read in your lifetime.
My Grandmother Asked Me to Tell You She's Sorry
Elsa is seven years old and different. Her grandmother is seventy-seven years old and crazy, standing-on-the-balcony-firing-paintball-guns-at-men-who-want-to-talk-about-Jesus-crazy. She is also Elsa's best, and only, friend. At night Elsa takes refuge in her grandmother's stories, in the Land of Almost-Awake and the Kingdom of Miamas where everybody is different and nobody needs to be normal. When Elsa's grandmother dies and leaves behind a series of letters apologizing to people she has wronged, Elsa's greatest adventure begins. Her grandmother's letters lead her to an apartment building full of drunks, monsters, attack dogs, and totally ordinary old crones, but also to the truth about fairytales and kingdoms and a grandmother like no other.

A Man Called Ove
A grumpy yet loveable man finds his solitary world turned on its head when a boisterous young family moves in next door. Meet Ove. He's a curmudgeon, the kind of man who points at people he dislikes as if they were burglars caught outside his bedroom window. He has staunch principles, strict routines, and a short fuse. People call him the bitter neighbor from hell, but must Ove be bitter just because he doesn't walk around with a smile plastered to his face all the time? Behind the cranky exterior there is a story and a sadness. So when one November morning a chatty young couple with two chatty young daughters move in next door and accidentally flatten Ove's mailbox, it is the lead-in to a comical and heartwarming tale of unkempt cats, unexpected friendship, and the ancient art of backing up a U-Haul. All of which will change one cranky old man and a local residents' association to their very foundations.
Anxious People
Looking at real estate isn't usually a life-or-death situation, but an apartment open house becomes just that when a failed bank robber bursts in and takes a group of strangers hostage. The captives include a recently retired couple who relentlessly hunt down fixer-uppers to avoid the painful truth that they can't fix up their own marriage. There's a wealthy banker who has been too busy making money to care about anyone else and a young couple who are about to have their first child but can't seem to agree on anything, from where they want to live to how they met in t he first place. Add to the mix an eighty-seven-year-old woman who has lived long enough not to be afraid of someone waving a gun in her face, a flustered but still-ready-to-make-a-deal real estate agent, and a mystery man who has locked himself in the apartment's only bathroom, and you've got the worst group of hostages in the world. Each of them carries a lifetime of grievances, hurts, secrets, and passions that are ready to boil over. None of them is entirely who they appear to be. And all of them—the bank robber included—desperately crave some sort of rescue. As the authorities and the media surround the premises, these reluctant allies will reveal surprising truths about themselves and set in a motion a chain of events so unexpected that even they can hardly explain what happens next. Humorous, compassionate, and wise, 
Anxious People
 is an ingeniously constructed story about the enduring power of friendship, forgiveness, and hope—the things that save us, even in the most anxious of times.
Britt-Marie Was Here
Britt-Marie can't stand mess. A disorganized cutlery drawer ranks high on her list of unforgivable sins. She is not one to judge others—no matter how ill-mannered, unkempt, or morally suspect they might be. It's just that sometimes people interpret her helpful suggestions as criticisms, which is certainly not her intention. But hidden inside the socially awkward, fussy busybody is a woman who has more imagination, bigger dreams, and a warmer heart that anyone around her realizes. When Britt-Marie walks out on her cheating husband and has to fend for herself in the miserable backwater town of Borg—of which the kindest thing one can say is that it has a road going through it—she finds work as the caretaker of a soon-to-be demolished recreation center. The fastidious Britt-Marie soon finds herself being drawn into the daily doings of her fellow citizens, an odd assortment of miscreants, drunkards, layabouts. Most alarming of all, she's given the impossible task of leading the supremely untalented children's soccer team to victory. In this small town of misfits, can Britt-Marie find a place where she truly belongs?
Beartown
People say Beartown is finished. A tiny community nestled deep in the forest, it is slowly losing ground to the ever encroaching trees. But down by the lake stands an old ice rink, built generations ago by the working men who founded this town. And in that ice rink is the reason people in Beartown believe tomorrow will be better than today. Their junior ice hockey team is about to compete in the national semi-finals, and they actually have a shot at winning. All the hopes and dreams of this place now rest on the shoulders of a handful of teenage boys. Being responsible for the hopes of an entire town is a heavy burden, and the semi-final match is the catalyst for a violent act that will leave a young girl traumatized and a town in turmoil. Accusations are made and, like ripples on a pond, they travel through all of Beartown, leaving no resident unaffected. Beartown explores the hopes that bring a small community together, the secrets that tear it apart, and the courage it takes for an individual to go against the grain. In this story of a small forest town, Fredrik Backman has found the entire world.
Source - Goodreads