Five books published during the pandemic provide answers
Five books published during the pandemic provide answers
on
May 12, 2021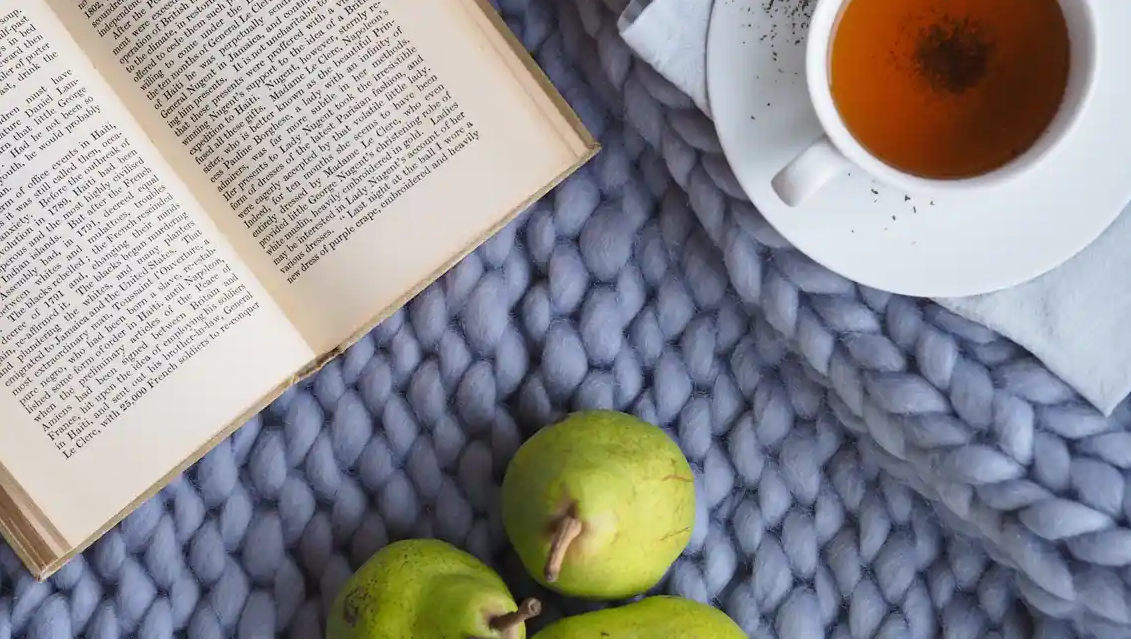 The current year and the previous one will undoubtedly go down in history as one of the toughest times humans have gone through in living memory. It has also been a period of reckoning and evaluation — never before has our vulnerability to natural forces beyond our control stood more exposed; never have we been more aware of the need for a resilient mind and body. While we are still living through this pandemic, the long-term effects of which — both physical and psychological — are still unknown to us, we have started paying more attention to essential health and wellness. Here, then, is a list of new books written between 2020 and 2021 that provide answers to many of the questions we have right now — how to eat right, how to deal with unprecedented stress and grief, how to heal and emerge stronger. Along with modern classics in this genre, from the searingly honest 
Tiny Pretty Things
 by Cheryl Strayed, to the practical 
The Sleep Revolution
 by Arianna Huffinton and the scientific 
Why We Sleep
 by neuroscientist Matthew Walker, these new books can help give you a map to navigate these tough times.
How To Do The Work by Dr. Nicole LePera
Clinical psychologist Dr Nicole LePera enjoys humongous success on Instagram as 'the Holistic Psychologist', and in this book she lays out some of the ways that her own psychotherapy practice, which includes modules from traditional behaviour therapy as well as elements of mental, physical and spiritual wellness, has helped her clients deal with stress, change destructive behaviour patterns and understand their own triggers better. Modern psychotherapy, for long focused on talk and behaviour therapy, is slowly evolving towards embracing the idea that certain things like anxiety are more in the body than in the mind, and LePera's book perhaps marks just the beginning of a shift in the way in which mental-health professionals approach therapy.
Breath: The New Science of a Lost Art by James Nestor
We breathe, on average, between 20,000 and 25,000 times per day, and yet, most of the time we are breathing wrong. After several bouts of illness involving respuratory disorders, journalist James Nestor set out to find the right ways to breathe, looking at both the science and culture of breathing, and looking at how breathing practices have changed over the centuries. He met doctors and scientists, singers and practitioners of pranayama and tummo breathing, an ancient Tibetan Buddhist meditation technique, drawing on thousands of years of medical texts and recent
This Book Could Fix Your Life: The Science of Self Help by Helen Thomson
Scientist and science writer Helen Thomson goes into how self-help tools, such as therapy, meditation, antidepressants, sleep, nutrition, and good relationships, actually work. Thomson delves into the science of self-help by going into the scientific research that surrounds each of these practices, taking apart everything from novel philosophies that guarantee a happier life, to new exercise routines and brain-training apps to find out if they actually work, exploring themes like stress, anxiety, happiness, confidence, love and friendship, intelligence, and fitness through the lenses of psychology, philosophy and neuroscience.
The Future of Nutrition: An Insider's Look at the Science, Why We Keep Getting It Wrong, and How to Start Getting It Right by Nelson Disla and T. Colin Campbell
Despite extensive research and overwhelming public information on nutrition and health science, we are more confused than ever―about the foods we eat, what good nutrition looks like, and what it can do for our health. In 
The Future of Nutrition
, T. Colin Campbell with co-author Nelson Disla, staff writer for the T. Colin Campbell Center for Nutrition Studies, cuts through the noise with an in-depth analysis of our historical relationship to the food we eat, the source of our present information overload, and what our current path means for the future―both for individual health and society as a whole.
To The Bravest Person I Know by Ayesha Chenoy
Through a series of poems and a letter to the reader, threaded with a personal memoir of hurting and healing, Ayesha Chenoy, co-founder and CEO of marketing firm RepIndia and a former investment banker, reaches out to tell people they are not alone in their struggles with emotions and mental health. The book questions the premise of being 'normal', and tells the reader that their negative emotions, from fear and anxiety to insecurity and jealousy are absolutely valid, particularly useful in the Indian context where people are often encouraged to suppress and dismiss these emotions in favour of a generic and spurious 'positivity'. In the current scenario, especially, we need to pay attention to our mental health and negative emotions, because only through acknowledging them can we come through with better understanding and acceptance.
Source: LiveMint