Frontlist | Five books on Indian football you need to read right now
Frontlist | Five books on Indian football you need to read right now
on
Feb 12, 2021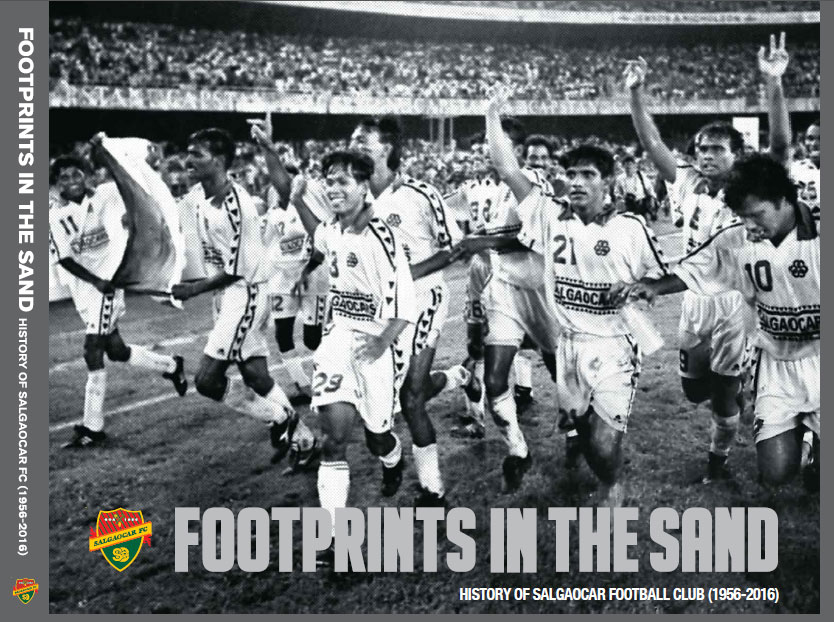 The history of football in India is entrenched in tales of courage, sacrifice and the will to overcome conventional norms. From the freedom struggle to standing up against colonial oppressors, from being an escape during the Bangladeshi liberation war to helping people from the northeast carve an identity in mainstream society, football has been the vehicle for a number of socio-political paradigm shifts. Here are some of the most interesting reads capturing the rise and fall of Indian football that you should get a hold of right now-
Read More:
A fascinating footnote from India's freedom struggle
Barefoot to Boots
Written by the effervescent Novy kapadia, 
Barefoot to Boots 
is an account of the various chapters of Indian football that this generation of fans is largely unaware of. It covers the rise and fall of formerly prominent footballing regions like Delhi and Hyderabad, as well as documents events that established places like Kolkata, Goa and Kerala as strongholds. An interesting theme throughout this book is Kapadia's yearning for Indian football to reclaim its 'local connect' in different parts of the country, something that has diminished almost everywhere except the traditional footballing cities.
1911: Banglar Oitihashik Football Juddho (Bengal's Historic Football Battle)
As is clear from the title of the book, it is a detailed manuscript which covers one of the most important footballing stories in India and probably the world, Mohun Bagan's triumph in the 1911 IFA Shield. Authored by Kaushik Bandopadhyay, it chronicles the event itself, its socio-political significance and why the victory against East Yorkshire Regiment was like a collective awakening for the country as a whole. A fascinating read.
Goalless
Goalless'
 is a meticulously researched and carefully curated piece of literature that does a great job of documenting the essence of Indian football and explaining its social relevance in simple words. Although it does take a didactic approach intermittently, that doesn't come in the way of its storytelling which is crisp and includes wonderfully translated first-person accounts. Written by Boria Majumdar and Kaushik Bandopadhyay, this book is a great read for the millennial football fan with an interest in the whys and hows of Indian football.
Footprints in the Sand Goa has had a plethora of historic and proud football clubs over the years. Written by senior football journalist Marcus Mergulhao, Footprints in the Sand chronicles the rise and fall of one of the major ones, Salgaocar Sports Club. It is a detailed account of the achievements of the club since its inception in 1956 and the impact Salgaocar have had on the footballing fabric of Goa as well as that of India in terms of the players that the club have produced and the systems that have allowed them to nurture and develop young Goan talent. Rise Above the Clouds This book is an ode to Aizawl FC's incredible I-League triumph in 2016-17. Written by Chiranjit Ojha, it encapsulates the emotions and prayers of an entire state as they cheered their team on against the behemoths of Indian football. What made Aizawl FC's achievement even more admirable was the fact that they would have been relegated the previous season if not for the withdrawal of Dempo, Salgaocar and Sporting Clube de Goa. From that, they went on to script an unthinkable chapter in Indian football that truly announced the arrival of the northeast as its own entity.
Source: The Bridge