Finding the Raga by Amit Chaudhuri: Beauty of digressions
Finding the Raga by Amit Chaudhuri: Beauty of digressions
on
May 14, 2021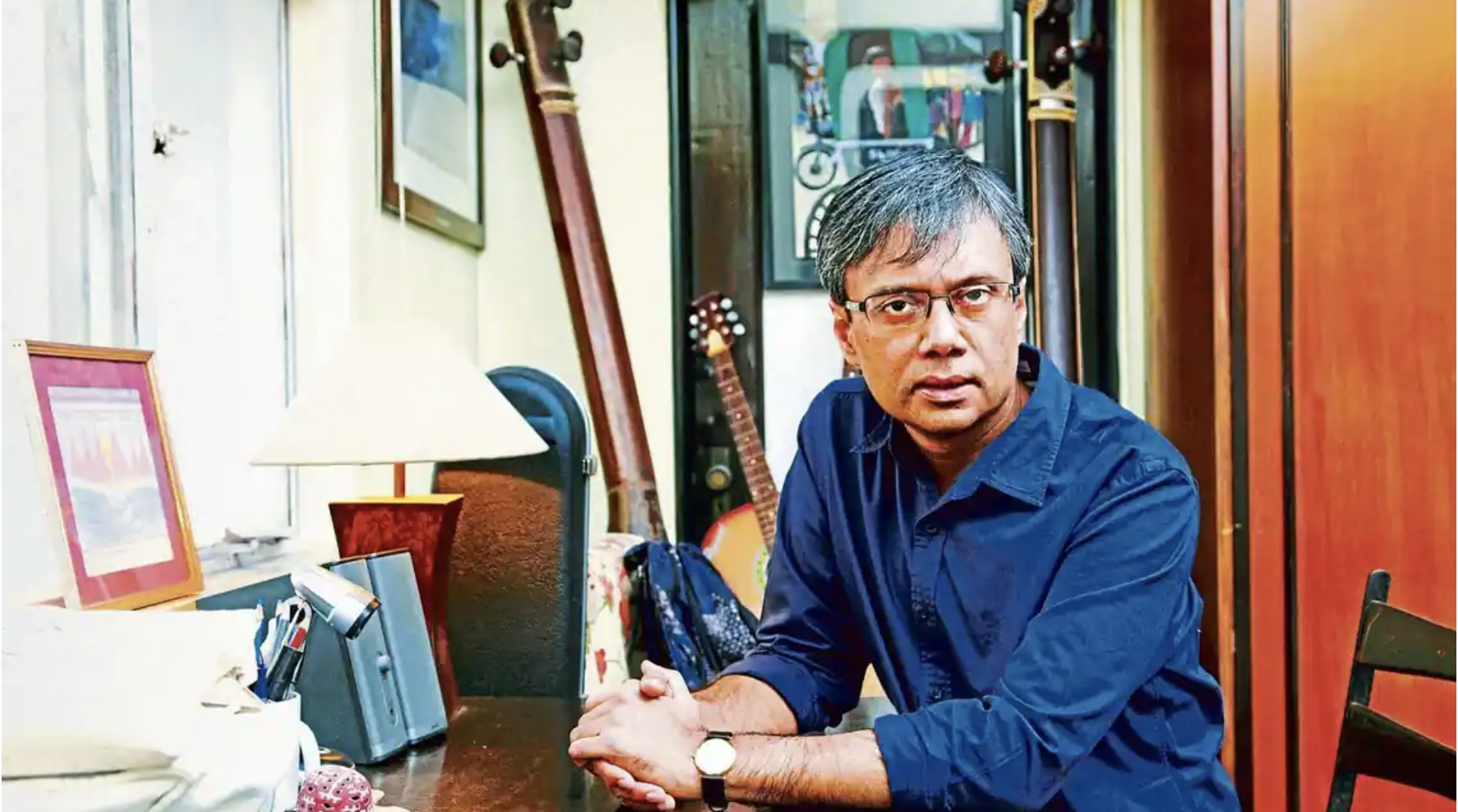 Amit Chaudhuri's new book, 
Finding The Raga
, is an ode to the 
khayal
, a genre of classical music that traces its provenance to the ancient cultural repositories of the subcontinent. However, much like the meandering whimsy that the word evokes, his narrative also takes frequent detours into areas not conventionally associated with Indian music: into the realms of world literature and linguistics; jazz and blues; rock 'n' roll; Western classical musicology; and, above all, the inflections of ordinary life—birdsong, traffic noises, the hum of energy that is emanated by the everyday, what the poet John Keats called "the world of circumstances". In a sense, Chaudhuri valiantly rises to the ambition he outlines for himself in the subtle pun of the subtitle, 
An Improvisation On Indian Music
. Like an unfolding 
khayal
, improvisation is written into the letter and spirit of the book. It's there in the eclectic, often esoteric, asides that Chaudhuri launches into, delighting the reader with the theories he formulates, the range of sources he cites, textual and otherwise. This improvisatory energy is palpable even in the typographical experiments he embarks on to convey the elephantine swagger of Ustad Amir Khan's 
badhat
—the exceedingly slow grandeur with which he delineated a raga. But the foundation of all his musings is sown in autobiography, which is, as it were, the tonic in this bravura performance. Ironically, autobiography is also a slippery slope in this otherwise deeply insightful book, written as much for the curious and novices as for connoisseurs of Hindustani classical music. Chaudhuri isn't interested in a historical survey or anecdotal pastiche, both of which were the foundations of the late Kumar Prasad Mukherji's peerless book, 
The Lost World Of Hindustani Music
. Instead, Chaudhuri prefers to draw his inferences from his lived experiences, a welcome strategy to write about an abstruse, widely misunderstood and inadequately appreciated genre like the 
khayal
.
But the self-regarding energy impedes the progression of the narrative, especially in the opening pages, which readers who are familiar with Chaudhuri's lyrical early novel, 
Afternoon Raag
, may find repetitious. A detailed analysis of his upbringing in 1970s' upscale Mumbai—the restive boredom that pushed a teenager cloistered in the privileges of his class from rock 'n' roll towards the alien charms of Indian classical music—has been abundantly documented by Chaudhuri already. Later, in another avoidable digression, Chaudhuri quotes from his first novel at length and engages in the kind of self-appraisal writers like Henry James did after they reached a certain eminence. The purpose of this exercise, in Chaudhuri's case, is to answer his critics, especially the ones in India, who fail to understand his circumlocutory style, unmoored by rigid plot-lines.
Finding The Raga: By Amit Chaudhuri, Penguin Random House India, 256 pages, 
₹
499.
Perhaps this seesaw between autobiography and commentary is in the nature of an amorphous literary beast like 
Finding The Raga
. Like Romantic writer Samuel Taylor Coleridge's inspired treatise, 
Biographia Literaria
 (a unique if, at times, infuriatingly digressive work), 
Finding The Raga
 resists formal boundaries. It defies structural tidiness, even though it begins with a long expository section titled 
alaap
, mimicking the introductory segment of a 
khayal
. Chaudhuri refers unabashedly to a multitude of materials—from classical texts like Bharata's 
Natya Shastra
 to the structuralist poetics of philosopher Ferdinand de Saussure. He is equally intrepid with invoking analogies. Two instances stand out: the audacious but exciting equivalence between the Terence Stamp character in Pier Paolo Pasolini's movie 
Teorema
 and Lord Krishna's erotic and destructive force. The passage may feel like a stretch but it is interesting nonetheless for the possibilities it opens up. Another analogy, involving Bob Dylan and 
bhakti
 poetry, is no less ingenious, and brave too. A few claims are baffling. "There was spiritual yearning in the Tagore song, but no Radha or Krishna," writes Chaudhuri early on. On the contrary, the young Rabindranath did compose a sublime song cycle, 
Bhanusingher Padabali
, celebrating the romance between Radha and Krishna, and set it to music later. Also read : 
https://www.frontlist.in/madhya-pradesh-free-education-pension-to-kids-orphaned-due-to-covid-19/
At times, Chaudhuri champions his aesthetic preferences rather too forcefully, such as in his critique of the embellished styles of Rabindrasangeet legends Kanika Banerjee and Suchitra Mitra, as opposed to his praise for the calm interpretations by Subinoy Roy and his own mother, Bijoya Chaudhuri. However, many of Tagore's songs were written for dramatic performances first, and their performance therefore demands 
abhinaya
, or enactment. In his description of ragas, almost always luminous, Chaudhuri sometimes gets fixated on the versions he likes to the exclusion of others. In a stellar discussion of the monsoon raga Ramdasi Malhar, Chaudhuri fails to mention an odd but significant variation by the great Mallikarjun Mansur of the Jaipur-Atrauli 
gharana
, who skipped the natural third, or 
shuddh ga
, employed by others like Amir Khan. Such digressions are par for the course because even though bound by grammatical rules, ragas have always been (and still are) interpreted with a degree of poetic licence and fluidity by different 
gharanas
. At his best, Chaudhuri is unfailingly compelling and eloquent, and there are many such moments in the narrative—in this comment on the abstraction inherent in Hindustani classical music, for instance. "The raga is not about the world; it's of it," he writes, delineating the moorings of the 
khayal
 from the mimetic urges of Western classical compositions. That remark alone can act as a key to unlock the mystical power of the 
khayal
, a gift that keeps giving. Source: https://lifestyle.livemint.com/