Frontlist | Feed Your Mind and Soul at November's Virtual Events
Frontlist | Feed Your Mind and Soul at November's Virtual Events
on
Nov 05, 2020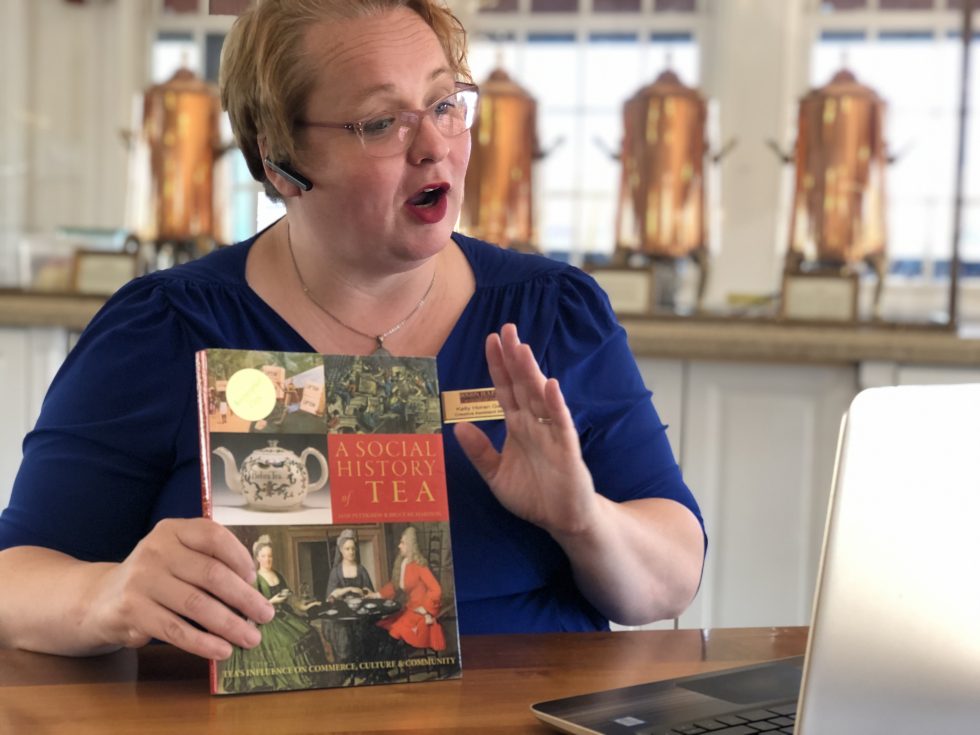 Autumn has arrived in full force, and the temps have taken a dip. While you're warm and cozy indoors, we've got a number of great virtual events to pique your interests. From book and film festivals to online tours, TED talks and a fundraising gala for displaced animals, these events are varied and wonderful.
Through November 8, St. Louis Jewish Book Festival
Sports, history, comedy, memoirs—all that and more is on the schedule for the 42nd annual St. Louis Jewish Book Festival. Enjoy events from best-selling authors, discover a new dessert recipe and learn about Stan Lee's Jewish roots.
November 4, 18 & 28, Boston Tea Party Ships & Museum Tea Talks
Looking to glean more about one of American history's most infamous events? Listen in on a virtual discussion about the vessels the East India Tea Company sent to Boston in 1773 at a Boston Tea Party Ships & Museum talk. The in-depth, interactive discussion is led by a museum expert.
November 5-15, Tennessee Williams Festival St. Louis: En Avant!
The perennial St. Louis favorite takes the airwaves and the web in the city where Williams staged his first plays at local theaters. The festival opens with host and Broadway legend Ken Page depicting the playwright in his St. Louis years. Its marquee presentation is "The Glass Menagerie," Williams' most personal play; which airs November 8 and 15.  Each performance is followed by expert commentary from noted Williams scholars.
November 5-22, St. Louis International Film Festival
The best in international, indie, short and documentary films are on the docket at this engaging film festival, now in its 29th year. Its lineup includes many films viewers won't see elsewhere, and the festival has extended its run by an additional week to provide maximum access. It kicks off with a free viewing of documentary short "8:46," Dave Chappelle's response to the death of George Floyd, on opening night. Prerecorded Q&As accompany many of the programs. There are also a number of live special events.
November 6-12, Intersect Chicago
Art, design and objects converge at Intersect Chicago, a virtual art fair that focuses on a different genre daily; among those included are glass arts, fiber arts, ceramic arts and crafts, contemporary art and design. The gallery list includes 105 exhibitors from 23 countries, and there's a robust lineup of talks and events from institutions around the globe. The affair kicks off with a Wide Awakes Conversation on November 5, which explores how creatives can be agents of change. There are also virtual tours, performances and more.
November 6-15, Charleston to Charleston Literary Festival
It's a 10-day celebration of literature and ideas as the Charleston to Charleston festival goes online. Join engaging conversations on subjects that matter from Pulitzer and Nobel Prize winners, in addition to the world's most popular voices, at two sessions daily. The event is free, but those who become a subscriber receive a 10 percent discount on festival titles, automatic entry into every session, the chance to submit questions in advance and more.
November 7, Mount Vernon Hotel Museum & Garden
This historical antebellum building was once a fashionable retreat for New York's crème de la crème and sits on land originally owned by Abigail Adams Smith, daughter of John Adams. It's not currently open to the public, but families can enjoy a special workshop on November 7. A Birthday Party for George, lets children with autism and developmental disabilities explore the Museum's Ladies' Parlor and learn about sewing, knitting and children's clothing in the 19th century.
November 9, 16, 23 & 30, Orchestra of St. Luke's "Composers of Note" series
Long known as New York's "hometown band," the Orchestra of St. Luke's has successfully transitioned many of its events and festivals to the online arena in 2020. This month, the chamber ensemble streams its Composers of Note series live from Temple Emanu-El live on November 9 (Beethoven), 16 (Brahms), 23 (Mozart) and 30 (Schubert). Tickets are free, but registration is required.
November 9-15, St. Louis Jewish Film Festival
View 12 films in seven days as you "Travel the World Through Film" with the St. Louis Jewish Film Festival. Discover music, Broadway, history, religion and more in features that originated in France, Germany, Uzbekistan, Israel, Poland and the United States.
November 12-14, Boston Virtual Book Fair
The papers of Julia Child, women's suffrage and "The Complete Fortune Teller and Dream Book" are among the topics explored at the inaugural Boston Virtual Book Fair. It launches with a paid preview on Thursday, during which participants have the first opportunity to view what's for sale. Collectors can virtually peruse every exhibitor at the fair—each will showcase up to 50 of their most tantalizing and significant pieces.
November 13-15, The Groundlings School 4th Annual Diversity Festival
Do you love Will Ferrell? Are you a fan of Melissa McCarthy, Kristen Wiig or Paul Reubens? The aforementioned all trained at The Groundlings Theatre & School. What was previously a one-day event is now a three-day festival extravaganza full of sketch and improv classes, panels and shows. Alumni and special guests participate in the storytelling show "Minority Retorts," and panels such as "Women of SNL" and "BIPOC Sketch Artists," among many others.
November 14, HSUS' To the Rescue! Gala
"Saturday Night Live's" Cecily Strong and Tony, Grammy and Emmy Award-winner Audra McDonald host this special benefit for the Humane Society of the United States. The nation's largest force for animal protection, the HSUS has been in crisis mode for months, helping vulnerable animals survive the pandemic and delivering aid to communities where people and pets are struggling. The gala has gone virtual for the first time; guests will find themselves in 3D settings such as flowery meadows, a glamping yurt and a backyard barn stage. Proceeds of the gala will go to animal rescue, farm animal protection and ending puppy mills and dog-meat farms.
November 17, TedX Broadway
Luminaries from song and dance, design, immersive technology and many more shines at this daylong event that shares insights on what Broadway is at its best. Participants include LaChanze, known for her role in "Summer: The Donna Summer Musical," Stephanie Riggs, a former Disney imaginer and Daniel J. Watts, who starred in the Tony-nominated "Tina" and "Hamilton." TedX Broadway will also shine a light on essential community organizations Broadway Advocacy Coalition, Broadway Cares/Equity Fights AIDS and Be An Arts Hero.
November 21, Art and Healing Workshop
Dallas' Sixth Floor Museum presents this virtual art-making workshop designed for 4th- to 12th-graders. Paying homage to the anniversary of President John F. Kennedy's death, Fiber artist Dr. Joan M.E. Gaither works with students to use photographs and found items to tell stories. Students then create an artwork that interprets an event in their lives.