Family Times Two Brothers By Parvati Menon: Book Review
One of the things that makes "Chettur Brothers" so compelling is Menon's ability to humanize her subjects
on
Jul 14, 2023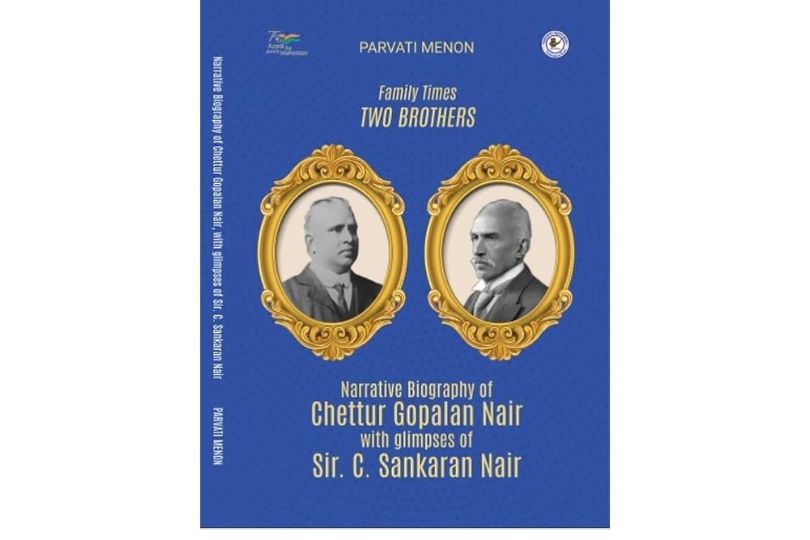 In her new book, "Chettur Brothers," Parvati Menon tells the story of two remarkable men who played a pivotal role in India's struggle for independence. Chettur Gopalan Nair and his brother, Sir C. Sankaran Nair, were both outspoken critics of British rule, and they were instrumental in exposing the brutality of the Jallianwala Bagh massacre.
Menon's book is a gripping and well-researched account of the Chettur Brothers' lives and work. She paints a vivid picture of the colonial era and brings the brothers' story to life with her engaging writing style. The book is full of fascinating details about the brothers' personal lives and their political activism.
One of the things that makes "Chettur Brothers" so compelling is Menon's ability to humanize her subjects. She shows us the brothers' flaws and strengths and makes us understand why they were willing to risk everything for their beliefs. The book is a testament to the power of courage and conviction, and it is a must-read for anyone interested in Indian history or the history of social justice.
In addition to its historical significance, "Chettur Brothers" is also a beautifully written book. Menon's prose is clear and engaging, and she does a masterful job of weaving together historical facts and personal anecdotes. The book is a pleasure to read and will stay with you long after you finish it.
The Chettur Brothers is an essential read for history enthusiasts and anyone interested in the remarkable stories of unsung heroes. Parvati Menon's exceptional storytelling skills and her meticulous research breathe life into the narrative, making it a compelling and engaging book. This biography serves as a testament to the indomitable spirit of the Chettur Brothers and their invaluable contributions to India's struggle for independence.