Frontlist | Exploring India with Indian authors: A quick glance
Frontlist | Exploring India with Indian authors: A quick glance
on
Feb 04, 2021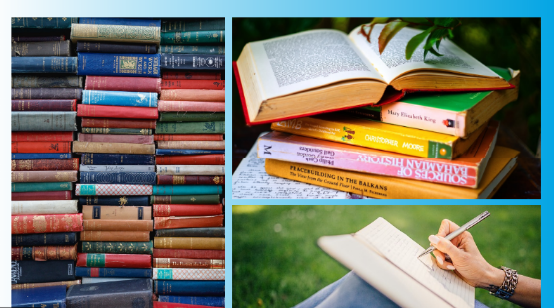 A literary exploration
When we read an author's work, we are always wondering about his or her inspiration. Inspiration comes in many ways, and an important one being his or her surroundings. If you want to understand the life and times of your favourite author, you must go back to the place where he or she spent most of her life. India has produced some legendary authors over the years, and tracing their roots can help you understand where their inspiration came from. These Indian writers have lived and died in these Indian states; have you been to these places yet?
​Rabindranath Tagore - West Bengal
One of India's most towering figures from the field of literature, Tagore is a cultural phenomenon. Even to this day, Tagore holds a massive importance in the state of West Bengal. It is only natural to find his portraits in Bengali households in the state. In West Bengal, coming across a concert on Tagore's music is quite natural, and if you want to further get a feel of his life and times, you have to visit Shantiniketan, to the Visva Bharati University that he set up there. Reading his classic novels here in the state can bring you a different kind of charm.
​Mirza Ghalib - Delhi
The streets of Old Delhi are littered with the memories of Mirza Ghalib, and it is our good fortune that we still have a relic from his life, Ghalib ki Haveli, or the House of Ghalib. Reading the poetry of Ghalib, one can well imagine Dilli as his muse. The House of Ghalib is where he breathed his last breath, and it can be visited today. The poet infamous for his gambling, and drinking habits, is quoted even to this day by people who take inspiration from him. The city has fortunately kept his memories alive.
​R.K. Narayan - Chennai
Though we are always in constant search of the fictional town of Malgudi, here is a slice from Narayan's life that we have to cherish. The author was born in Madras, which we know as Chennai today. R.K Narayan's first novel was Swami and Friends, which got rejected by numerous publishers. But it was in this book where the author first created the town of Malgudi. R.K. Narayan worked here at Gemini Studios in the city of Chennai, before he eventually went on to become the author we now know of.
​Ruskin Bond - Landour
The unending charm of Ruskin Bond's writings is quite well-known, and so is his residence. The author has been living in Landour, which is located just above Mussoorie. Coming to Landour you can clearly see what inspires him to write such beautiful stories. The place is just mesmerising to say the least. Of course most holidaymakers are stuck in Mussoorie, but we would suggest that you take a hike on the lonely and long winding roads of Mussoorie.
Mahasweta Devi - West Bengal
The prolific Indian author is a stalwart for many reasons. First and foremost for her writings, and then for her social activism. Her stories revolved around the marginalised citizens of the country, and she held the courage to talk about them. Though she was born in Dhaka, which was then part of undivided Bengal, she moved to West Bengal along with her family. She even lived in tribal villages across Bengal, Bihar, Chhattisgarh, and Madya Pradesh. A giant in the field of literature for both West Bengal, and India, the author passed away most recently in 2016.
Source: Times Of India