Frontlist | Every comics villain wasted in The MCU & how they could return
Frontlist | Every comics villain wasted in The MCU & how they could return
on
Jan 28, 2021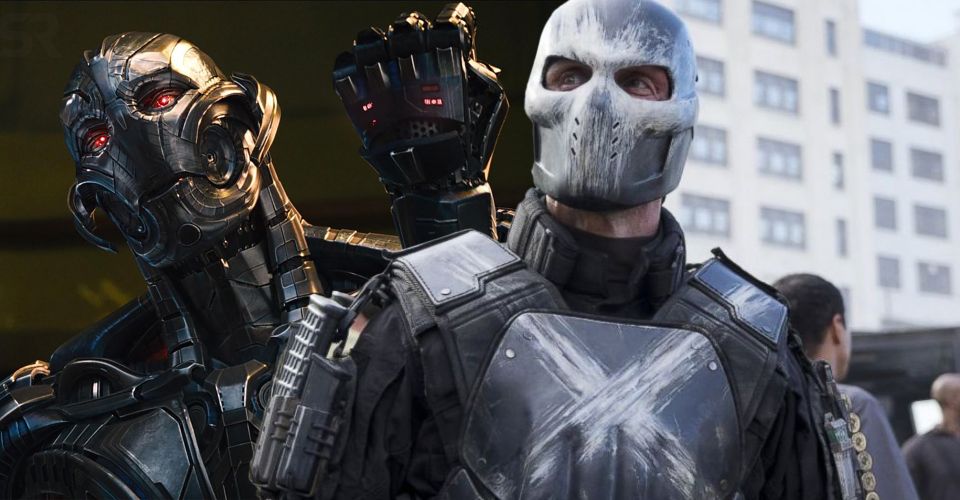 The MCU has adapted numerous Marvel Comics villains, but not all have been utilized to their full potential. Many were wasted, but some could return.
Several of the Marvel Comics villains that were adapted to the
 MCU
 over the years have unfortunately been wasted, but it's worth noting that some of these characters could be revisited and fixed in future MCU installments. Dozens of villains from the comic books have joined the MCU since it all began in 2008's 
Iron Man
. Classic antagonists like Loki, Hela, Ronan the Accuser, Ego the Living Planet, Klaw, Vulture, Shocker, and Mysterio have all been used. In the case of a few - with some examples being Josh Brolin's Thanos and Michael B. Jordan's Killmonger - portrayals of these villains have received an abundance of praise. Plus, Marvel has used shows like 
Agents of SHIELD
 to deliver exciting interpretations of numerous lesser-known villains, such as Mr. Hyde and Graviton. Also, a handful of C-list characters, including Blackout, Blizzard, and the original Whiplash were given suitable representation as well.
So for the most part, Marvel has been good to the rogues' galleries of its biggest heroes. However, that can't be said for all of them. Not all Marvel villains were handled as well as they could have been. Here are the MCU's wasted villains, and how they could come back. Absorbing Man Crusher Creel aka Absorbing Man is a powerful villain who has the ability to take on the physical characteristics of anything he touches. Using this power, he was able to fight on par with heroes as strong as the Hulk and Thor. In the comics, he had several memorable clashes with the Hulk and the Avengers, but as a recurring character on Agents of SHIELD, his role was reduced and his thug-like personality was dropped. Since he was already on the ABC series, Marvel may not use him again, but depending on how close Marvel wants the connection to the show and the proper MCU to be, he could work on She-Hulk. Red Skull Red Skull has a reputation as the Sentinel of Liberty's archenemy in World War II and the modern era. His feud with Steve is characterized by a combination of both hatred and respect, but these elements of their relationship are non-existent. That's largely because the villain was used as a foe of Captain America in just his origin story, when he deserved so much more. Admittedly, Avengers: Infinity War and Avengers: Endgame did some interesting things with Red Skull by making him the guardian of the Soul Stone, but even so, he was never given a chance to become Captain America's greatest nemesis in the MCU. Baron Zemo Steve Rogers' second biggest villain, Baron Zemo, was wasted in Captain America: Civil War, as the character was never really given any of the major qualities of his comic book counterpart. Plus, his animosity was directed more at Iron Man than it was at Captain America himself. That being said, it looks like Zemo is one villain who will be fixed in Phase 4. He'll be coming back in The Falcon and the Winter Soldier, complete with his iconic purple mask and "Baron" title. He may even be leading his 1990s team, the Thunderbolts. Ultron  One of the MCU's most divisive villains was Ultron. In the comics, the character's name is often mentioned in the same sentence as Kang the Conqueror and Thanos when discussing the Avengers' biggest enemies, but many felt that Avengers:Age of Ultron's take on the character didn't do him justice, as he wasn't scary enough to convey a sense of dread that felt appropriate to a villain with his comic book history. It's possible that Phase 4 can give him another opportunity to shine through Scarlet Witch's reality-warping powers in WandaVision. Being her brother's killer, Ultron could be subconsciously resurrected by Wanda's abilities. Batroc The Leaper Despite being the subject of much ridicule in the comics and the cartoons, French kickboxing expert Batroc the Leaper has an important presence in Captain America comics that goes all the way back to the 1960s. He's a villain who has dreamed for decades of accomplishing his top goal, which is defeating Captain America. He never succeeds, but that hasn't stopped him from trying. Captain America: The Winter Soldier brought him into the MCU for a fun battle with Steve Rogers in the opening sequence, but abandoned him after that. Set photos have revealed that he'll be making a comeback in Falcon and the Winter Soldier, a show that will hopefully give him more screen time. Baron Wolfgang Von Strucker Classic SHIELD villain and HYDRA leader Baron Wolfgang von Strucker was an underutilized, minor antagonist that was brought down way too early in Age of Ultron. His main purpose in the film was to give the Avengers someone to fight at the beginning and to create Quicksilver and Scarlet Witch. It's disappointing that though his organization has been integral to the MCU, Strucker - technically one of the most important figures in its entire history - was very limited in what he was able to do as their leader. A chance to remedy that could come in WandaVision, which has already namedropped him once. Due to his role in Wanda's life, it wouldn't seem out of place for him to have some sort of presence in Scarlet Witch's fake world. Crossbones One of the most notable threats Captain America faced in the 1990s and 2000s was Crossbones, a ruthless killer known for his brutality. Crossbones appeared as an opponent to Steve Rogers in both Captain America: The Winter Soldier and Captain America: Civil War, and though he was certainly a match for Falcon, neither film really showcased just how formidable this cold-blooded mercenary can be. Civil War completed Brock Rumlow's transformation into Crossbones, but didn't let him live long enough for him to be the villain that fans know. The fights he's given Captain America in the comics proves that he's capable of being more than just another side villain, but now that he's dead, it may be too late for him to be used properly. Madame Hydra Another prominent member of Captain America's rogues' gallery, Madame Hydra, was robbed of her connection to the Star Spangled Avenger when she adapted to the small screen. In Agents of SHIELD, Madame Hydra was the identity used by the android called AIDA in season 4's virtual reality. Though she was certainly villainous, she lacked the comic book character's obsession with death and murder. In Marvel Comics, Madame Hydra was easily one of the most evil people Captain America had ever faced. Since Agents of SHIELD's version existed only in a fake reality, Marvel could introduce the true Madame Hydra in The Falcon and the Winter Soldier. Malekith As a sorcerer of great power and the leader of the Dark Elves, Malekith the Accursed is remembered by many as one of the MCU's most underwhelming villains. The character didn't have enough depth to leave much of an impression on audiences. That was a shame, considering that the Malekith in Thor comics was a menacing villain whose dark magic always posed a danger to the God of Thunder and the Asgardians. Malekith seemingly died in Thor: The Dark World, but his magic spells could provide Thor: Love and Thunder with a way of undoing his MCU demise.
Source: Screen Rant