Events for book lovers: LitLIVE! revives author discussions, JCCs plan monthly series
Events for book lovers: LitLIVE! revives author discussions, JCCs plan monthly series
on
May 05, 2021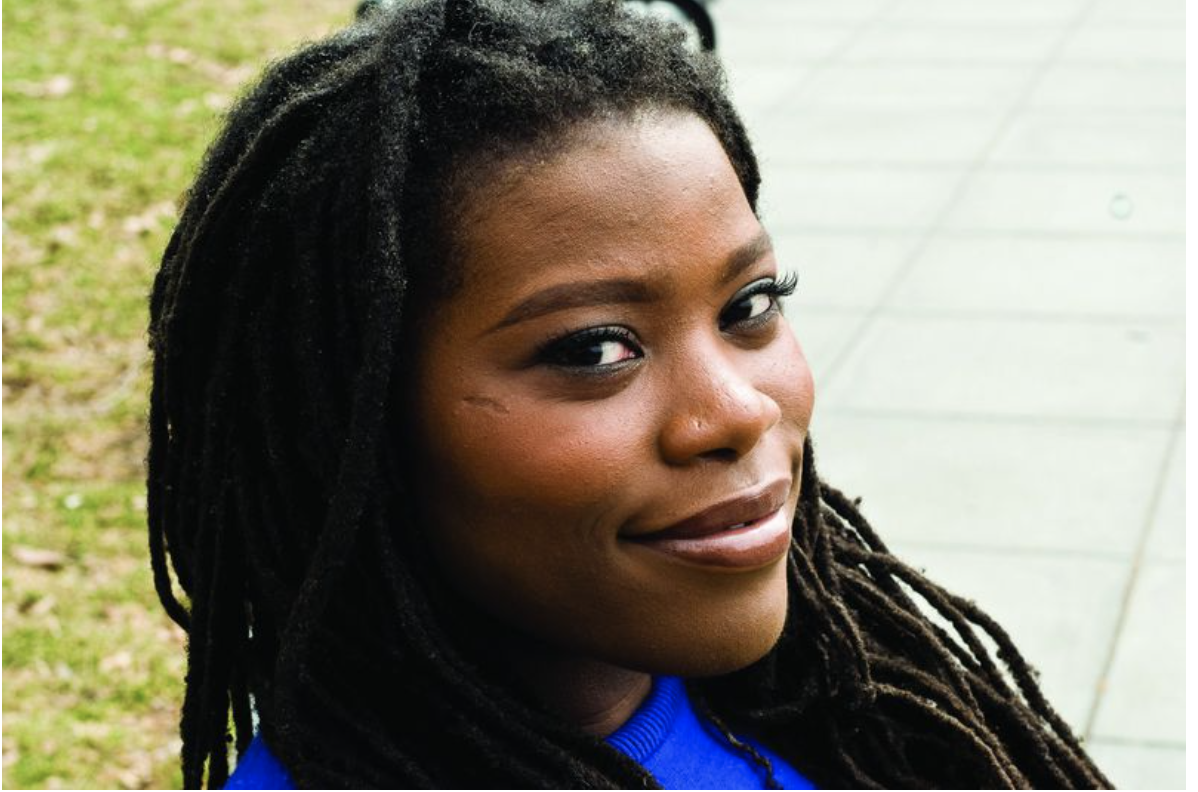 Following a hiatus during 2020, the Broward Public Library Foundation is reviving LitLIVE! — virtually, of course — with a free conversation featuring best-selling authors Kaitlyn Greenidge and Kirstin Valdez Quade, moderated by Nila Do Simon, beginning at 6 p.m. May 14.
Think of it as a happy hour with authors, as guests are encouraged to bring a beverage to enjoy during the event. Attendees will be able to ask questions during the last 15 minutes of the hour-long event, co-sponsored by Nova Southeastern University.
Greenidge's novel, "Libertie," centers around a Black girl's attempt to find a place where she can be fully, and only, herself. Greenidge's debut novel, "We Love You, Charlie Freeman," won a Whiting Award, was named a New York Times Critics' Top Ten Book of 2016 and was a finalist for the Center for Fiction First Novel Prize. The newly released "Libertie" has already been chosen at the No. 1 April "Indie Next" Pick and a March "LibraryReads" Selection, as well as made numerous most-anticipated books lists.
Quade's debut, "The Five Wounds," explores several New Mexico families with long and proud lineages who are now struggling with poverty and drugs. "The Five Wounds" has been named one of the Most Anticipated Books of 2021 by Oprah Magazine, The Week, The Millions and Electric Lit. She is also the author of "Night at the Fiestas," winner of the National Book Critics Circle's John Leonard Prize, among others.
Do Simon is the chair of the Library Foundation's board of directors and a journalist whose work has appeared in Conde Nast Traveler, The New York Times, Garden & Gun Magazine, Marie Claire, among other publications.
JCCs team up for monthly series
South Florida's Jewish Community Centers are teaming up to present a virtual monthly book and author series at 1 p.m. each Thursday, beginning May 13. This program is free to Virtual Members; $10 for nonmembers.
Attendees will want to sign up through their local JCC. A link for the virtual event will be sent to those registered. Books can be purchased through each JCC's site. Those JCCs participating are:
The May 13 event will include two authors of memoirs and will be led by Zibby Owens, creator and host of the award-winning podcast Moms Don't Have Time to Read Books, named "NYC's Most Powerful Book-fluencer" by New York Magazine's Vulture.
In "Nobody Will Tell You This But Me: A True (As Told To Me) Story," Bess Kalb recounts the stories of four generations of women in her family. Kalb is an Emmy Award-nominated writer for the Jimmy Kimmel Live! television show and a journalist with The New Yorker magazine.
Dara Kurtz looks at the legacy left by her mother and grandmother in "I Am My Mother's Daughter: Wisdom on Life, Loss and Love." Kurtz writes the blog Crazy Perfect Life and is the author of the book "Crush Cancer."
On June 17 Kristin Harmel will discuss "The Forest of Vanishing Stars." Harmel's new novel revolves around a young woman surviving alone in the wilderness of eastern Europe after her kidnapper dies during 1941 when she encounters a group of Jews fleeing the Nazis. Her solitary life has taught her nothing about the outside world.
In addition, the Levis JCC Sandler Center will hold a monthly book review discussion, including Bianca Marais discussing "Hum if You Don't Know the Words" at 10 a.m. May 6; D.J. Palmer discusses "The Perfect Daughter" at 10 a.m. Sept. 2. For more information, contact Stephanie Owitz at 561-558-2520.
Palm Beach Writers program
Palm Beach Library's popular Writers LIVE! featuring an array of authors and topics continues. Registration is free but reservations required. To register, visit pbclibrary.org/writers-live-2021. A Zoom invitation will be sent to participants.
Authors include Maria Kuznetsova, "Something Unbelievable," in which an overwhelmed new mom asks to hear her grandmother's story of her family's escape from the Nazis, at 6:30 p.m. May 6; Paul Ortiz, "An African American and Latinx History of the United States," an historical look at civil rights, at 6:30 May 11; Nick Petrie, "The Breaker," a thriller that continues the series about veteran Peter Ash in which the PTSD-afflicted Iraq War vet becomes caught up in a high-tech war, at 2:30 p.m. May 21. Palm Beach Library is currently planning summer author events.
The Broward County Library's 16th Annual Children's BookFest celebrating children's literature goes virtual on June 5. From 11 a.m. to noon: "Let's Draw with Bob Shea," an interactive drawing lesson/presentation with a chance to win an autographed copy of Shea's book "Cheetah Can't Lose or his Race You to Bed." From 1 to 2 p.m.: The Magical Bookstore by Fantasy Theatre Factory, includes online, live juggling, puppetry and magic.
Source: https://www.sun-sentinel.com/