ESSENTIAL BOOKS ON CRYPTOCURRENCY AND BLOCKCHAIN TO READ
ESSENTIAL BOOKS ON CRYPTOCURRENCY AND BLOCKCHAIN TO READ
on
Aug 06, 2021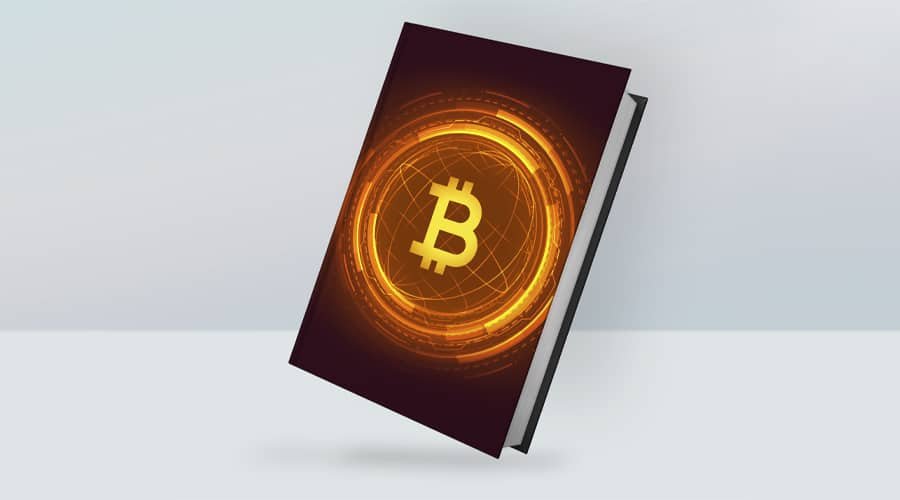 5 books on cryptocurrency and blockchain
Concepts like cryptocurrency and blockchain are gradually becoming so popular that people are more interested to know about knowing more about these topics from authentic sources. Here are some of the essential books that one can read to learn about cryptocurrency and blockchain.
Blockchain: The Insights You Need from Harvard Business Review
Author: Don Tapscott, Karim R. Lakhani, and Marco Iansiti While the world is transfixed by Bitcoin mania, your competitors are tuning out the noise and making strategic bets on the blockchain. Your rivals are effortlessly tracking every last link in their supply chains. They're making bureaucratic paper trails obsolete while keeping their customers' data safer and discovering new ways to use this next foundational technology to sustain their competitive advantage. What should you be doing with blockchain now to ensure that your business is poised for success? "Blockchain: The Insights You Need from Harvard Business Review" brings you today's most essential thinking on the blockchain, explains how to get the right initiatives started at your company, and prepares you to seize the opportunity of the coming blockchain wave.
The Basics of Bitcoins and Blockchains: An Introduction to Cryptocurrencies and the Technology that Powers Them
Author: Antony Lewis There's a lot of information on cryptocurrency and blockchains out there. But, for the uninitiated, most of this information can be indecipherable. 
The Basics of Bitcoins and Blockchains
 aims to provide an accessible guide to this new currency and the revolutionary technology that powers it. 
The Basics of Bitcoins and Blockchains
 covers topics such as the history of Bitcoin, the Bitcoin blockchain, and Bitcoin buying, selling, and mining. It also answers how payments are made and how transactions are kept secure. Other cryptocurrencies and cryptocurrency pricing are examined, answering how one puts a value on cryptocurrencies and digital tokens. Blockchain technology underlies all cryptocurrencies and cryptocurrency transactions. But what exactly is a blockchain, how does it work, and why is it important? 
The Basics of Bitcoins and Blockchains
 will answer these questions and more. Learn about notable blockchain platforms, smart contracts, and other important facets of blockchains and their function in the changing cyber-economy.
The Age of Cryptocurrency: How Bitcoin and Digital Money Are Challenging the Global Economic Order
Author: Michael Casey and Paul Vigna Bitcoin became a buzzword overnight. A cyber enigma with an enthusiastic following, it pops up in headlines and fuels endless media debate. You can use it to buy anything from coffee to cars, yet few people seem to truly understand what it is. This raises the question: Why should anyone care about Bitcoin? In 
The Age of Cryptocurrency
, Wall Street journalists Paul Vigna and Michael J. Casey deliver the definitive answer to this question. Cybermoney is poised to launch a revolution, one that could reinvent traditional financial and social structures while bringing the world's billions of "unbanked" individuals into a new global economy. Cryptocurrency holds the promise of a financial system without a middleman, one owned by the people who use it and one safeguarded from the devastation of a 2008-type crash.
Blockchain Revolution: How the Technology Behind Bitcoin Is Changing Money, Business, and the World
Author: Alex Tapscott and Don Tapscott In this revelatory book, Don Tapscott, the bestselling author of 
Wikinomics
, and his son, blockchain expert Alex Tapscott, bring us a brilliantly researched, highly readable, and essential book about the technology driving the future of the economy.  Blockchain is the ingeniously simple, revolution­ary protocol that allows transactions to be simultaneously anonymous and secure by maintaining a tamperproof public ledger of value. Though it's best known as the technology that drives Bitcoin and other digital cur­rencies, it also has the potential to go far beyond currency, to record virtually everything of value to humankind, from birth and death certifi­cates to insurance claims, land titles, and even votes. Blockchain is also essential to understand if you're an artist who wants to make a living off your art, a consumer who wants to know where that hamburger meat came from, an immigrant who's tired of paying big fees to send money home to your loved ones, or an entrepreneur looking for a new platform to build a business. And those examples are barely the tip of the iceberg.
The Book of Satoshi: The Collected Writings of Bitcoin Creator Satoshi Nakamoto
Author: Phil Champagne The world's first cryptocurrency, Bitcoin went online in 2009 and has since revolutionized our concepts of currency and money. Not supported by any government or central bank, completely electronic, Bitcoin is a virtual currency based on advanced cryptographic systems. Like the currency he created, the identity of Bitcoin's creator Satoshi Nakamoto is virtual, existing only online. The Nakamoto persona, which may represent an individual or a group, exists only in the online publications that introduced and explained Bitcoin during its earliest days. The Book of Satoshi provides a convenient way to parse through what Bitcoin's creator wrote over the two years that constituted his "public life" before he disappeared from the Internet, at least under the name Satoshi Nakamoto. Beginning on November 1st, 2009 with the publication of the seminal paper describing Bitcoin, this public life ends at about the time PC World speculated as to a possible link between Bitcoin and WikiLeaks, the infamous website that publishes leaked classified materials.
Source - analytics insight