Eragon Author Urges Fans to Ask Disney for a Proper Adaptation
Eragon Author Urges Fans to Ask Disney for a Proper Adaptation
on
Jun 22, 2021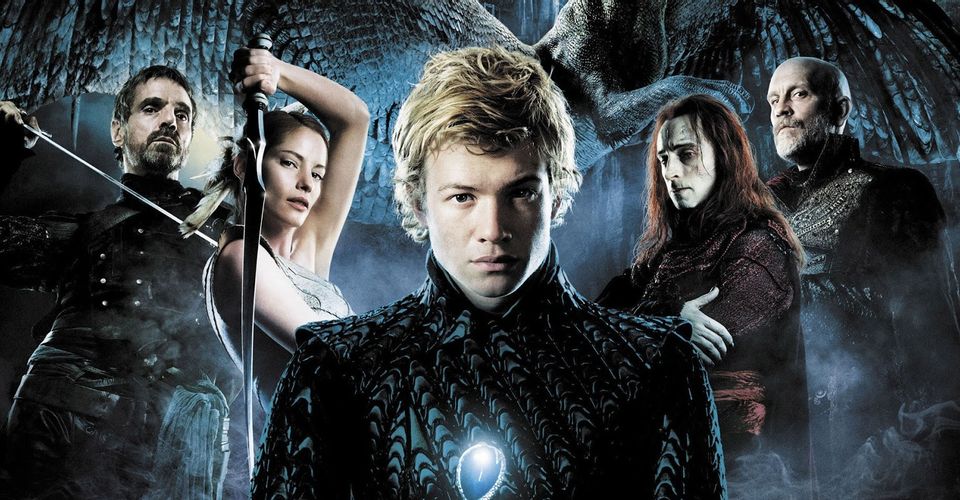 Christopher Paolini – the author of the book 
Eragon
 and its three subsequent sequels – is urging fans online to ask Disney for a television adaptation of his children's fantasy series. The first novel hit bookshelves in 2003 and was one of the best-selling children's books of that year. 
Eragon
 received a film adaptation from 20th Century Fox in 2006 which was largely panned by both fans and critics alike, despite performing moderately well at the box office. Unfortunately, the planned franchise never took off, and the prospects for a fully-fleshed 
Eragon 
adaptation have been quiet until today.
Eragon
 follows the titular hero, Eragon, and his adventures in the fantasy world of Alagaësia. He travels with a grizzled storyteller, Brom, and his telepathic dragon, Saphira, as they evade the clutches of the sinister King Galbatorix. From a lore standpoint, the world of 
Eragon
 shares many characteristics in common with J.R.R. Tolkien's 
The Lord of the Rings
 series such as the presence of elves, dwarves, and dragons. The narrative, however, is heavily inspired by the 
Star Wars
 franchise with its inclusion of colored swords and soap opera-esque parentage reveals. Christopher Paolini recently took to Twitter to advocate for a 
proper 
adaptation of his series. He is urging his fans to tweetstorm their support of the #EragonRemake in hopes that Disney may catch on and produce their own Disney+ series based on his books. Read his full tweet below Disney acquired the rights to the first
Eragon 
film adaptation after their acquisition of 20th Century Fox and all its intellectual properties. In addition to this, Disney+ recently released a film adaptation, 
Artemis Fowl
, and is also currently casting for their 
Percy Jackson
 series – both of which are adaptations of beloved young adult fantasy franchises. Disney certainly does have the means to develop its own take on the 
Eragon
 universe if they chose to do so. Twitter campaigns for movies and television series have become commonplace ever since DC fans sparked the #ReleaseTheSnyderCut movement for 
Zack Snyder's Justice League
, but they have been met with varying degrees of success. However, an 
Eragon
adaptation seems more likely than most. Disney has already shown that they're more than willing to invest money in franchises like 
Artemis Fowl 
and 
Percy Jackson
; on top of that, the success of Netflix's adaptation of 
A Series of Unfortunate Events 
has shown that there is a definitive market for such YA novel adaptations. Time will tell whether #EragonRemake becomes the next in Disney's lineup of book adaptations, or whether it will falter like so many other hashtag campaigns before it.
Source - ScreenRant