Frontlist | Editorial: Education, not a pain in the neck
Frontlist | Editorial: Education, not a pain in the neck
on
Jan 07, 2021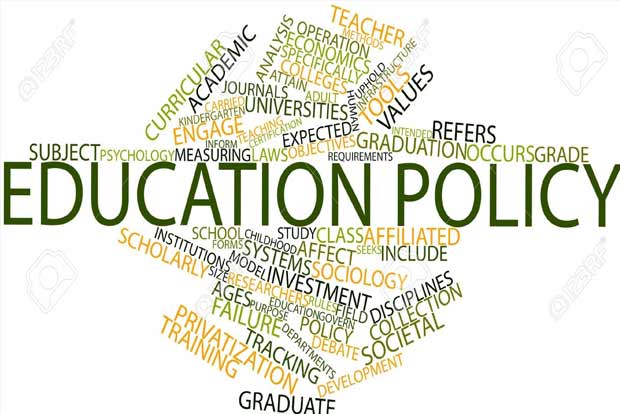 In the backdrop of the Union Ministry of Education capping the weight of school bags at not more than 10% of the bodyweight of students across Classes I to X, Tamil Nadu also took a call to implement this directive.
Chennai:
The New Policy on School Bag 2020 recommended that no homework is assigned for students up to Class II. Apart from offering a breakdown of the weightage caps for each Class, the Policy also suggested providing children with special needs, a double set of textbooks and locker facilities in the school.
The decision is a welcome move as students have suffered the ill-effects of cumbersome school bags for many decades. A 2016 study by Assocham's Healthcare Committee estimated that 68% of pre-teen school children in India face the risk of spinal damage and irreversible back problems due to the burden of school bags. Some students were found suffering from early cases of slipped disc, spondylitis, and abnormal spine curvature. The survey added that more than 88 per cent of students aged 7-13, carried more than 45% of their weight on their backs.
The concern has been raised before, but like many cases in India, the enforcement always fell short of the implementation. A decade ago, the Children's School Bag (Limitation on Weight) Bill, was introduced in Rajya Sabha in 2006. However, the Bill did not see the light of the day. In 2016, the Union HRD Ministry offered guidelines to alleviate the burden of heavy school bags, through a written reply to a question in the Rajya Sabha. The Ministry emphasised the Centre's measures to do away with learning by rote and its adoption of a child-centric approach.
In Tamil Nadu, the issue picked up momentum and prompted the Madras High Court to issue an interim order in May 2018, which mandated the 10 per cent bag weight and use of National Council for Educational Research and Training (NCERT) textbooks. Taking a cue from MHC, the HRD Ministry directed all States and Union Territories to fall in line and regulate teaching methodologies. These guidelines are being implemented right when the pandemic is tapering off. On one hand, we have students from pre-schoolers to PhD candidates hopping onto virtual learning, embracing technologies made possible by homegrown edutech majors, who offer everything from AR and VR based learning to digital classrooms. On the other hand, there are also the perils of exposing young minds to too much screen time.
It can be argued that not all students have embraced digital technology uniformly due to economic inequities. Stakeholders in the education space say the sector is highly regulated. Also, the last Information and Communication Technology (ICT) Policy concerning school education came in 2012, and it had no specific focus on e-learning. Also, the cost and fee regulation of digitisation has also made it challenging for many schools to implement e-learning.
The Delhi Public School in Faridabad had successfully implemented tablet-based learning about two years ago and managed to reduce school bag weight by about 70%. Similarly, in 2017-18, the Kendriya Vidyalaya Sangathan had introduced a pilot project named 'E-Prajna' and distributed 5,000 tablets that contained preloaded content to students and teachers of Class 8 in 25 schools. In 2016, the HRD Ministry had also announced the launch of the E-Pathshala platform, during the National Conference on ICT in School Education in Nov 2015. The platform developed by NCERT helps disseminate educational e-resources like textbooks, audio and video material, periodicals, print, and non-print materials.
The pandemic has offered India an opportunity to overhaul its education space for good. As schools consider reopening, and students anticipate a return to classrooms, there is a need to develop a blended pedagogy that would combine the best of offline and e-learning. And slowly, but surely India must stop making education a pain in the neck for its students.
Source: DT Next