Dudiya: Book Review
Dudiya: A thrilling Marathi novel by Vishwas Patil, blending societal issues and factual elements, paints a vivid and immersive world. A must-read journey!
on
Jul 27, 2023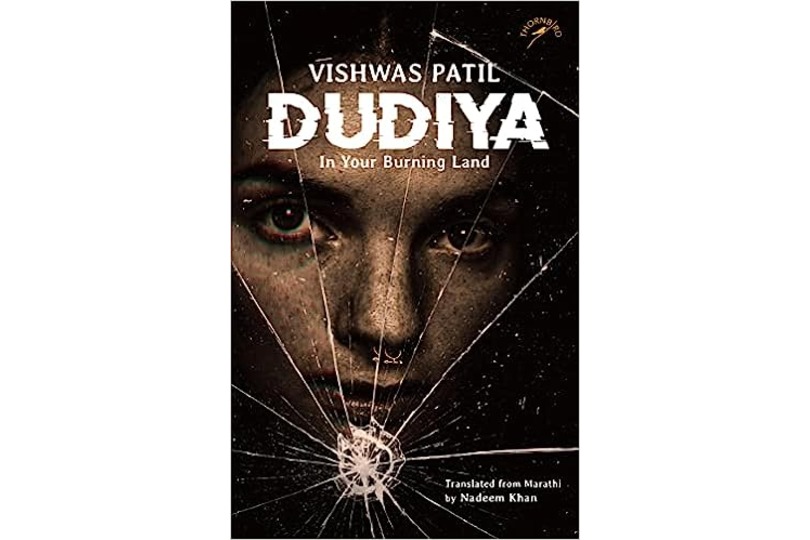 "Dudiya" is a fascinating novel that takes readers on a thrilling journey from start to finish. Penned by the renowned Marathi author, Vishwas Patil, known for his adept blend of societal issues with factual elements in his narratives, the book paints a vivid and immersive world of Dudiya.
The plot unfolds in the Naxal-infested regions of Chattisgarh, where the central character faces a dual challenge – grappling with the constraints imposed by her tribe's traditions and navigating the complexities of the Naxal camps. The juxtaposition of these two worlds adds depth and intrigue to the story, keeping readers engrossed in every turn of events.
Vishwas Patil's narrative is compelling and thought-provoking, delving into the complexities of human emotions, social norms, and insurgency's impact on marginalized communities. The author's masterful storytelling skills keep readers hooked, unable to put the book down until the end.
The translation by Nadeem Khan, who has previously translated 15 Marathi language books into English, is seamless and retains the original work's essence. The reader is effortlessly transported into the heart of Chattisgarh, experiencing the trials and tribulations the protagonist faces, making the book accessible to a broader audience.
"Dudiya" is undeniably a must-read, as it offers a reality check to the audience about the ground reality of the Naxal camps. The novel serves as a window into a world rarely explored in mainstream literature, shedding light on the challenges faced by individuals caught amidst tribal traditions and the throes of insurgency. Vishwas Patil's rich storytelling and Nadeem Khan's skilled translation make this book an enriching and unforgettable reading experience, leaving readers with a deeper understanding of the human spirit and the complexities of our society.