DU loses nearly 15 teachers & staff to Covid, writes to Modi govt to set up care facility
DU loses nearly 15 teachers & staff to Covid, writes to Modi govt to set up care facility
on
May 05, 2021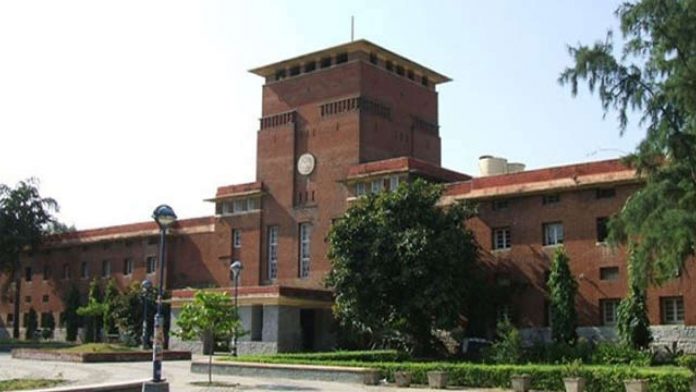 New Delhi:
 As the national capital reels under a devastating second wave of the pandemic, even Delhi University — one of the largest universities in the country — has been badly hit by Covid-19.
The university, which has 91 constituent colleges, has lost nearly 15 faculty members and senior administrative officers to the virus in the past few weeks. This includes Joint Registrar Sudhir Sharma, who succumbed to Covid on 30 April.
Furthermore, according to university officials, a large number of DU staff and teachers have either tested positive for Covid or are recovering from it. They added that in the exam branch, nearly 70 per cent of the staff is battling the virus at this point. To deal with this situation, DU authorities have been augmenting various resources, in view of the shortage of medical supplies especially oxygen and ICU beds in Delhi.
Read | 'Witty, feisty and an excellent raconteur': Subhadra Sen Gupta passes away
The university also sent a letter to Health Minister Dr Harsh Vardhan, requesting him to convert Vallabhbhai Patel Chest Institute, a constituent college in North Campus, into a Covid care facility that can be used by faculty, staff and their family members. "Our university has been very badly hit by the second wave. Many of our staff members and their families are fighting the disease. Hence we requested the health minister to convert Patel Chest Institute into a Covid care facility. We are hopeful that something will be done in this regard soon," P.C. Joshi, acting vice-chancellor of Delhi University, told ThePrint. Joshi further noted that a Covid care facility had already been set up in Deen Dayal Upadhyaya College with the help of Delhi government and the university is willing to offer its resources for more such facilities. "We are requesting all authorities to use our resources, our grounds can be used for conversion into Covid care facilities and be used by everyone. This is a time when everyone should help each other," the acting V-C said.
The university is also reviving its Teacher's Welfare Fund (TWF), which is meant for teachers in times of crisis. Meanwhile, the administration is trying to collate the exact number of faculty members infected with Covid across the university and its constituent colleges to ensure that the welfare fund can aid them.
"Teachers welfare fund is an amount collected from our own salary and used for our benefit. For the last five years however it was lying dormant…the Covid crisis has put the university administration into action and the fund is being utilised again. A fixed amount is given to teachers for medical expenses and other things," said Rajesh Jha, a faculty member at Delhi University.
Covid care for DU faculty
The issue of faculty welfare had also been raised by the Executive Council and Academic Council members of the university last month. In a letter sent to the V-C on 22 April, the members wrote: "We are facing a far worse situation as compared to last year and hundreds of teachers and employees are running from pillar to post for a single bed in any hospital. Some of them have lost their precious lives and many of them are struggling. In such a situation, the university should extend its hands of care and compassion to students, teachers and employees." They further suggested that the university guesthouses should be attached to the healthcare centre run by the international NGO World University Service (WUS) in North Campus, and that facilities should be developed for Covid-infected university employees. "We can seek help from our own medical and nursing colleges. Many Professors of our medical colleges are part of the many state and central government committees and their expertise can guide us in developing this facility," the letter, accessed by ThePrint, read. The members also suggested that the university can have a dialogue with the Delhi Government, the DRDO (Defence Research and Development Organisation) and other concerned departments or agencies in this regard. They cited the example of Indian Institute of Technology-Delhi, which has started an in-house Covid care facility. The university administration is gradually working on these suggestions.
Source: theprint