Drukyul Literature Festival in Bhutan Returns with Renowned Authors and Cultural Experiences
Drukyul Literature Festival (DLF), which begins on August 4.The three-day festival, which Bhutan Echoes are organizing, will take place in the Royal University of Bhutan auditorium
on
Jun 08, 2023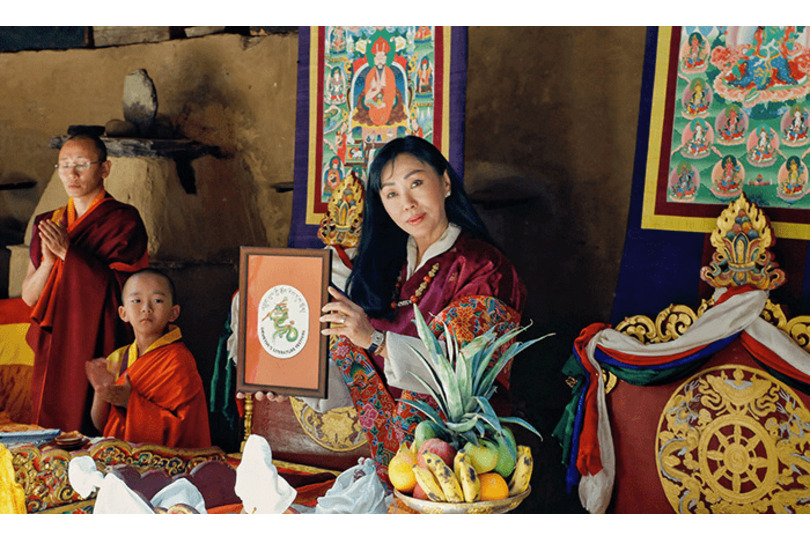 Geetanjali Shree, winner of the International Booker Prize. Toby Walsh, an AI researcher, Vikas Swarup, a former diplomat, and historian Aanchal Malhotra are just a few of the well-known authors participating in Bhutan's Drukyul Literature Festival (DLF), which begins on August 4.
The three-day festival, which Bhutan Echoes are organizing, will take place in the Royal University of Bhutan auditorium in the country's capital city of Thimphu after a three-year hiatus. It took place in 2022.
The annual literary festival, with the theme "Reconnecting and Reviving," has plenty to offer everyone, including topics like rethinking travel and reestablishing personal relationships after a pandemic, as well as environmental challenges, economics, and holistic well-being.
"Embrace literature's beauty and savor life's substance, for literature is the very soul that gives our existence vitality. As Mountain Echoes makes its stunning premiere Bhutan Echoes, readers and lovers alike will be enthralled by this profound link.
The magic of words will take you to other worlds of imagination when you join us in Thimphu from August 4 to 6 in 2023, Her Majesty the Queen Mother Gyalyum Ashi Dorji Wangmo Wangchuck stated in a release.
In addition to keynote speakers and exclusive author discussions, the festival will feature immersive experiences highlighting Bhutan's distinctive culture and natural beauty.
The event's organizers said it would feature pop-up art exhibits, thrilling musical performances, interactive workshops, captivating spoken-word open mic nights, poetry readings, movie screenings, and more.
The list of speakers also includes Binod Chaudhary, author of "Making it Big," and the creator of the well-known instant noodle brand Wai-Wai, Pawo Choyning Dorji, who wrote and directed Bhutan's first Oscar-nominated film, "Lunana: A Yak in the Classroom," and French artist Benjamin Flouw.