Delhi Book Fair is back with its 25th edition & we're losing our 'shelf-control'
Delhi Book Fair is back with its 25th edition & we're losing our 'shelf-control'
on
Sep 11, 2019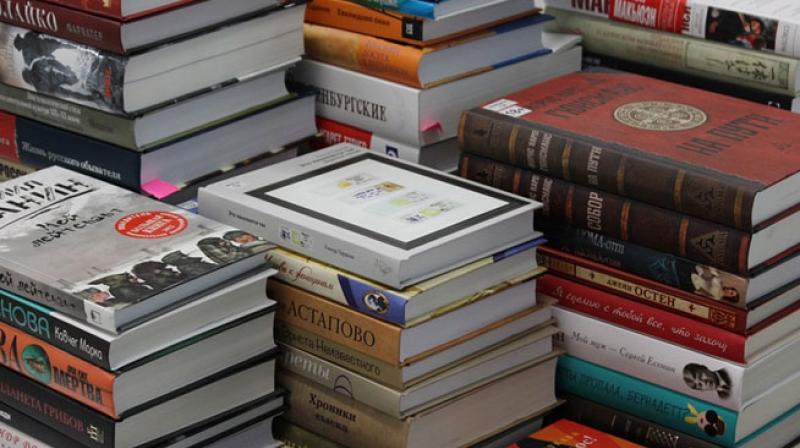 These days, there are two kinds of bibliophiles; the ones who pick up random books and turn pages with a cup of tea by their side for the sake of the 'gram and then there's the other kind; the ones who believe in sniffing every page to excite their senses before delving into the story and these book-nerds ACTUALLY read for the pleasures of it. So if you're on 'team latter' and are the kind of person to touch your shelf whenever you think of books, then we have some news for you!
Next week's gonna be LITerary AF!
The 25th edition of 
Delhi Book Fair 
is being organized by India Trade Promotion Organization from the 
11th-15th September at Pragati Maidan 
and we'll be treating our 
shelves 
here! Pick up books at dirt-cheap prices and if you're tempted by cutesy diaries and other such quirky collectibles, then this is where you'll spot stationery items too. They'll even host conferences and seminars, book releases, book discussions and other literary activities throughout the duration, and you can't miss this! We're also gearing up for the meet-the-author events and they have segments for children too. So when here, you can pick up a gift or two for your fellow book-buddies and it won't even cost you a bomb!
What we're saying is-
Attending such fairs and events is important because they actually promote healthy reading habits amidst the youth and kids. Considering the intensity of the digital influences around, events like these are a must-visit!
Location: 
Pragati Maidan, New Delhi
Dates: 
11th-15th September 2019
Timings: 
10 am to 7:30 pm
Read more at :
https://www.knocksense.com/delhi/delhi-book-fair-is-back-with-its-25th-edition-were-losing-our-shelf-control