Deborah James' second and final book tops Amazon's bestseller list ahead of its release
on
May 20, 2022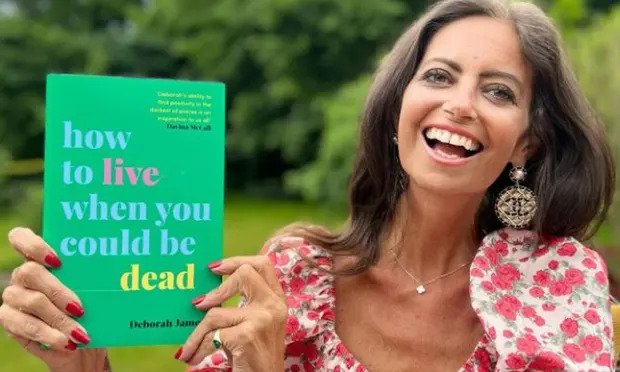 Within days of its release, pre-orders for Deborah James's second novel soared within days of it becoming available. The memoir/self-help book by the podcast presenter is currently number one on Amazon UK's bestsellers list, ahead of Richard Osman's popular detective novel The Man Who Died Twice.
After learning that the author doesn't have much longer to live, the publication of How to Live When You Could Be Dead was pushed ahead this week. It will now be released in August, rather than January as previously intended.
James, 40, was diagnosed with stage four bowel cancer in 2016 and informed by physicians that her chances of surviving the next five years were fewer than 8%.
She was appointed a dame last week for her campaign work, and the Duke of Cambridge presented her with the honor at her parents' house.
The Duke and Duchess of Cambridge stated in a statement that James is "one of those exceptional people" who "captures the heart of the nation with their passion for life and relentless determination to give back to society." They applauded her "unwavering efforts to increase awareness of colon cancer and eliminate the stigma associated with treatment."
On Instagram, James announced the new publishing date, describing the book as a chance to share what she has learned about "how to have a positive outlook when faced with life's biggest challenges."

For every book sold in the UK, £3 will go to the Bowelbabe Fund.