DC Reveals 'The Suicide Squad' Movie-Inspired Variant Comic Covers
DC Reveals 'The Suicide Squad' Movie-Inspired Variant Comic Covers
on
May 28, 2021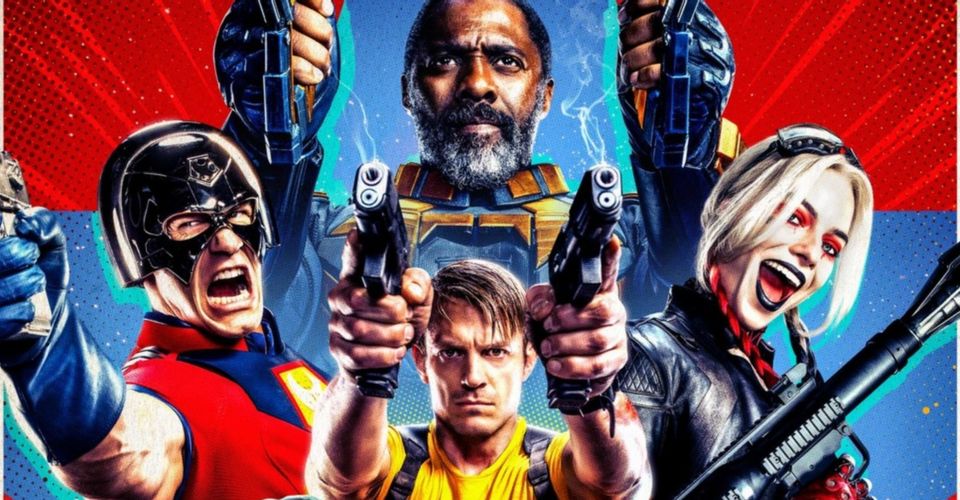 DC has revealed '
The Suicide Squad
' movie-inspired variant comic covers. With the upcoming release of the highly anticipated film, new variants have been announced that feature the film's stars. They are by numerous artists, successfully playing on the character variety and zany style that the film is sure to have.
The Suicide Squad 
is an upcoming film directed by James Gunn, set to release on August 6th, 2021. The film will feature a slew of DC characters, including Harley Quinn, Polka Dot Man, Rick Flag, King Shark, Weasel, Blackguard, Javelin, Captain Boomerang, Savant, the Thinker, the Peacemaker, Mongal, Ratcatcher 2, Bloodsport, and Starro. Though there are others - including original characters created for the film - these are the ones featured on the covers. DC Comics has released eleven variant covers out of thirteen total for upcoming issues of its comic lineup. These covers are stunning and there is plenty of range in art style, as well in the character arrangement and inclusion. Fan-favorite Harley Quinn and Ratcatcher 2 are featured the most, being included on four different covers in the broadest artistic style shifts. Amanda Waller also makes an appearance or two as well. Check them out here: These covers are going to be available with DC's August slate of releases. 
Batman #111 
featuring Harley Quinn, Polka Dot Man, and Ratcatcher 2 will be the first variant released on August 3rd with art by Lucio Parillo. Rick Flag, Bloodsport, and Blackguard are featured in the art for 
Blue & Gold #2 
by Jason Howard. 
Catwoman #34
's cover stars Polka Dot Man and Ratcatcher 2 once more - though Ratcatcher 2 is featured with a mask - while adding in Amanda Waller in art by Steve Lieber and Marrisa Louise. DC's 
Future State: Gotham #4 
is also receiving a variant by Dima Ivanov which features King Shark, Bloodsport, and the returning Captain Boomerang. 
Green Lantern 
#
5
's variant with art by Felipe Massagera brings back Polka Dot Man while including Javelin and the Thinker alongside multiple mini-versions of the film's villain - Starro. 
Harley Quinn #6 
stars the titular harlequin with King Shark and Savant in Riccardo Federici's art. This is particularly fitting since King Shark has had a home on Harley's animated series, as part of her own crew.
Infinite Frontier #4 
and 
#5 
will both be receiving variant covers with art by John K. Snyder. These are the last two included covers and they mirror each other, though they feature different character line-ups. 
Infinite Frontier #4
 features Blackguard, the Peacemaker, and Weasel down in front, while 
Infinite Frontier #5 
highlights Rick Flag in a shirt that has been routinely featured in promo photos, alongside King Shark and a crouching Ratcatcher #2. 
Superman Son of Kal-El #2 
features art by Sami Basri and includes Bloodsport, Ratcatcher-2, and the first inclusion of Mongal in these variants. 
Joker #6
's variant by Jonboy Meyers features the Joker's old flame doing better with her new squad, Mongal, and the Thinker. 
Wonder Woman #777 
features art by Will Murai
and includes Harley Quinn, Amanda Waller, and the ever-insane looking Weasel. The two titles that have yet to have covers revealed are The 
Flash #773
featuring art by Alan Quah and 
Suicide Squad #6 
with art by Jorge Molina.
 Batman #111
 and 
Suicide Squad #6
 will be the first covers released on August 3rd - in anticipation of the movie's release a few days later. The rest will follow after it releases on the following new comic Wednesdays: August 10th, August 17th, and August 24th. The covers are incredibly eye-catching and there is bound to be one for each 
Suicide Squad
 fan, though 
DC
 fans will surely love the flair of Harley Quinn especially.