Frontlist | DC Comics reveals Superman's secret brother
Frontlist | DC Comics reveals Superman's secret brother
on
Dec 30, 2020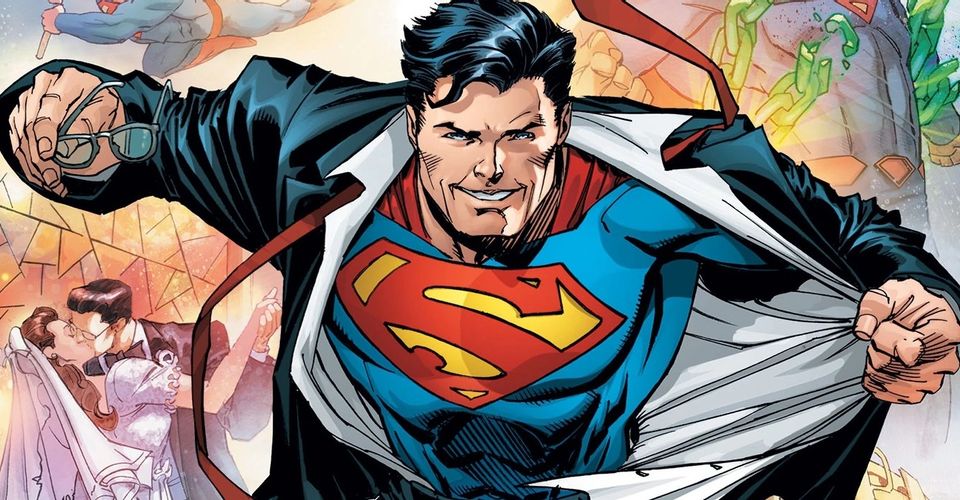 After Superman's recent adventures, he's gathering his entire family close around him, including the long-lost brother with whom he just reconnected.
If there's one thing about 
Superman
's family that most fans would be sure of, it's that he definitely doesn't have any siblings. Jettisoned from the dying planet Krypton aboard a tiny ship to land on Earth, he was raised by Jonathan and Martha Kent; a loving, childless couple. Clark Kent, aka Kal-El, is a child of two worlds, but he's also an 
only 
child of two worlds. And while his decades of adventures have revealed that his cousin, Supergirl, also survived the destruction of Krypton, and so did his dog Krypto, part of Superman's charm is that his close family are the people he chose, and who chose him.
Nevertheless, in Action Comics #1028, Superman goes to great pains to explain that he does have a brother, and one raised by the same parents, albeit one who's been DC's dirty secret for several years now. And while Superman's brother is facing the uncertainty of losing his Kryptonian powers someday soon, it seems like the two are going to be spending a lot more time together in future issues of Superman and Action Comics. The brother in question is Kon-El, aka Conner Kent, a clone created from the DNA of Superman and Lex Luthor. Created by writer Karl Kesel and artist Tom Grummett in 1993's The Adventures of Superman #500, Superboy was raised by Superman's parents, the only people with experience raising a Kryptonian on Earth. Various changes to official continuity weren't kind to Kon-El, and he vanished from DC Comics for several years before being rediscovered in 2019's Young Justice #1, when his friend and teammate Robin began to remember several different versions of reality at once. Saving Kon-El from the parallel reality where he'd apparently been stranded for years, his Young Justice teammates brought him back to a world where some people remembered him as an old friend and others, such as Superman, had forgotten him completely. Happily, the reintroductions were swift, andAction Comics #1028sees Superman accept Conner as his brother. Offering Conner a home on the Kent farm, Superman says he'll feel safer knowing his parents are being watched over by their other son, brushing off Conner's protest that they're not truly related by saying, But they raised you too. So they are your parents. They took us both in and raised us good. It makes us... brothers... I'm very, very proud to have you in my family. It's an explicit shift in how the relationship between the two characters is treated in DC Comics, making it clear that while the character may have been off living a secret, undisclosed life for years, he's now considered Superman's brother. As Superman points out, it's a logical way to understand Clark and Conner Kent. Not only are the two biologically connected, but they were raised by the same adoptive parents. And while Superman may once have been an individual hiding his Kryptonian heritage on Earth, he's now a married father whose secret identity is public knowledge - the days of focusing on his estrangement from the planet or people around him are well and truly over, so it makes sense to reinvigorate a fan-favorite character and include him in Superman's large and ever-growing family, especially since the Superboy moniker is now occupied by Superman's son, Jon Kent. For fans of Conner Kent, it's amazing to see him firmly back in DC continuity with a delineated place in the world and a clear, concrete relation to his more famous brother. A conflicted character with deep friendships and a truly likable demeanor, past events have sadly shown that as cool as Superboy is, it was way too easy to lift him out of Superman's life. Thankfully, with his new acknowledgement as Superman's brother, that should no longer be the case.
Source: Screen Rant