DC Comics Newest Hero Has The Coolest Powers
DC Comics Newest Hero Has The Coolest Powers
on
Apr 29, 2021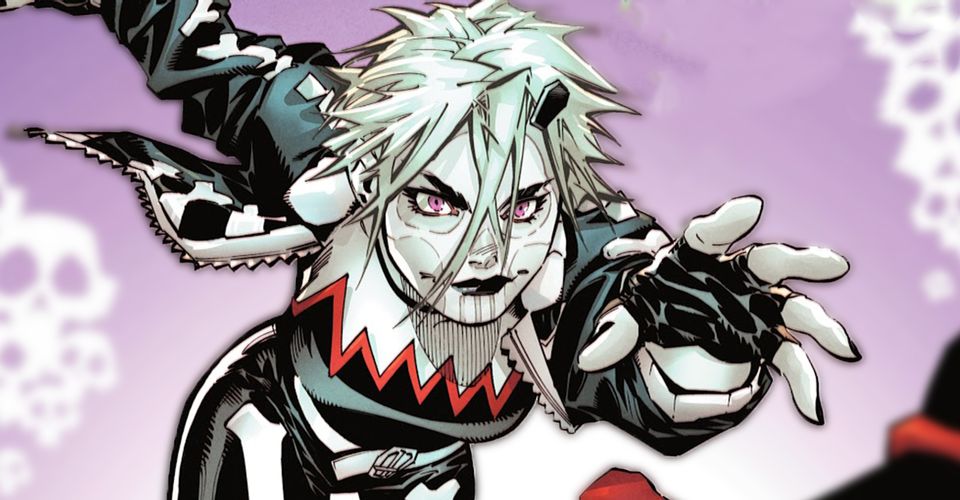 DC Comics
has just introduced a new character named
Flatline
, who has some of the coolest powers in the DC Universe. In 
Robin
 #1, Damian Wayne finds himself in the League of Lazarus tournament, where he's quickly taken down by Flatline - his first opponent - who has the ability to learn from other people's deaths and prevent it from happening to her.
Robin
 #1 finds Damian on the search for the League of Lazarus, as he turns his back to the Bat-Family and his father in order to participate in the mighty tournament. Damian wants to win the League of Lazarus tournament not only to become a legend among the fighters but also wants to learn why his parents, Talia Al Ghul and Bruce Wayne, kept it from him, to begin with. Robin is keen on proving his worth in battle and unfortunately, his arrogance leads to a deadly first battle featuring Flatline. In 
Robin
 #1 by Joshua Williamson, Gleb Melnikov, and ALW's Troy Peteri, Damian accepts a trip to Lazarus Island after beating up King Snake in a fight. On the island, he meets some of his potential opponents, including Respawn, who wears a mask similar to Deathstroke, and Ravager. Damian arrogantly interrupts Mother Soul, the host of the tournament, when she tries to read the rules, saying they're a waste of time. He tells the crowd about his parentage and says he can take down anyone who stands in his way. Flatline introduces herself and accepts the challenge - where she reveals she's been trained by some of the greatest fighters to ever die, and absorbed their defeats to learn from them.
Flatline is Damian's opposite, as he brags about being trained by the greatest fighters to ever live, while she learns from the dead. Williamson explained in an interview with GamesRadar that Flatline gets her training when people die and she absorbs what happened to them to make sure it doesn't happen to her - giving her a unique relationship with death. She points out to Robin it's hard to be trained by someone who has never truly tasted defeat. The issue ends with Flatline reaching into Robin's chest and ripping out his heart. The encounter is sure to check Damian's ego, as he foolishly challenged every contestant in the tournament and was killed in battle due to Flatline's death-related powers. Considering they're on Lazarus Island, it would be stunning if Damian isn't immediately revived in a Lazarus Pit. But when he's back, he'll definitely have to be more tactical and aware of Flatline's powers if he ever wants to win a rematch fight. 
Robin
 #1 is in stores now.
Source: screenrant