Frontlist | Costa Book Awards Announced a UK based award
Frontlist | Costa Book Awards Announced a UK based award
on
Jan 06, 2021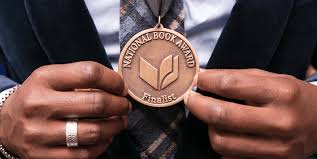 01/6

​Costa Book Awards announced

The Costa Book Awards is a UK based award that celebrates popular books of the year written by authors who are residents in the UK or Ireland. There are five categories – First Novel, Novel, Biography, Poetry and Children's Book. For every category, there are 3 judges who select a shortlist of four books and then the winner. Each of the category winners receives £5,000 and the overall winner receives a further £30,000.
02/6

​First Novel Award

'Love After Love' by Ingrid Persaud won the category for debut authors. The book is about an unconventional family, consisting of a woman, Betty Ramdin, her shy son Solo and their lodger, Mr Chetan. Then one night a revelation proves too much and threatens to break the family.
03/6

​Novel Award

'The Mermaid of Black Conch: A Love Story' by Monique Roffey This is a dark romance between a fisherman and an ancient mermaid. Set in a small Caribbean village on the island of Black Conch in 1976, the story is based on a Neo-Taino legend. This is the seventh book by the author.
04/6

​Biography Award

The Louder I Will Sing by Lee Lawrence This is a memoir about the experience of growing up Black in Britain. The author's mother was wrongly shot by the police while their house was being raided and since then both their lives changed, for her spine was badly injured by the bullet. The book is about their fight for justice and has many political elements.
05/6

​Poetry Award

The Historians by Eavan Boland This is the last poetry collection by the author, who passed away in April 2020. The poems explore how the quiet or suppressed tales of women and their lives can affect our perception of the past. The judges said the book contains, some of the finest lines of poetry written this century.
06/6

​Children's Book Award

Voyage of the Sparrowhawk by Natasha Farrant Set right after World War 1, this adventure book follows two orphans as they sail the Channel in an attempt to find some missing loved ones and maybe even a home. Source: Entertainment Times