"Contamination" by Author Richa Lakhera: Book Review
on
Oct 13, 2022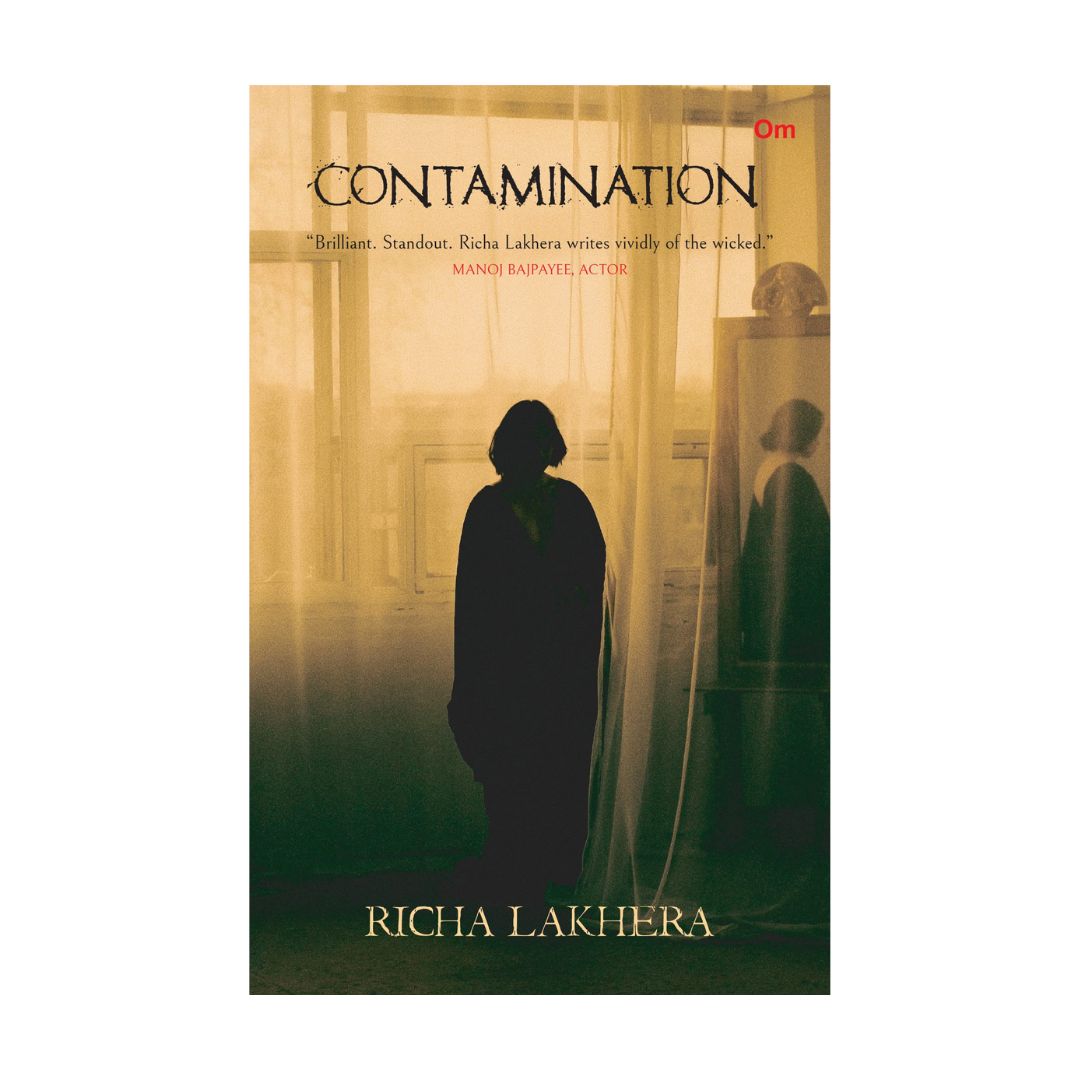 Richa Lakhera, the bestselling author, has just launched her latest Supernatural-Combat, Fantasy-Adventure fiction novel, 'CONTAMINATION.' The book is a spine-chilling trip into the realms of supernatural and horror, published by Om Books International, one of the significant English-language commercial publishers in the Indian subcontinent. Richa is an award-winning television journalist who has spent over a decade as Deputy Editor & Senior Correspondent at NDTV 24/7 and NDTV India. Richa Lakhera is no stranger to fiction; this is her sixth book, and she has written bestselling books such as HUNGRY GODS, ITEM GIRL, and GARBAGE BEAT.
CONTAMINATION by Richa is a modern universe of supernatural powers populated by legendary beings, evil forces, and their phantasmic-Astras (weapons). It contrasts modern wickedness with ancient powers. The main protagonist Amba's journey, like mythologist Joseph Campbell's monomyth, is the standard hero's journey—from ordeals and struggle to gain allies and adversaries to seeking supernatural help and eventually crossing the threshold into resurrection and conclusion. Initially, a hesitant hero, Amba's evenings are disturbed by unsettling visions that transport her to alternative planets. She longs to be ordinary, but her secret talents gradually reveal themselves, and she can no longer separate her everyday existence from the tremendous stakes of being her actual self.
CONTAMINATION also examines strained brother-sister relationships, female power dynamics, her mentors, jealousy, pride, desire, greed, fear, bravery, faith, and compassion, and the transformational power of forgiveness. Any good vs. evil story is only as good as the villain, and Colonel Rosie Madbull, the psychopathic jailer, is as bad as they come. Amba is destined to fulfill several prophecies as she flees Madbull's terrifying prison. She is compelled to unleash the fearsome Furies and their phantasmic-Astras in an epic fight. Hunting with them will push Amba to the brink of humanity.
Richa's extensive background in storytelling and communication has shown itself across several mediums. Her job as a journalist inspires her writing, and her novels cover a wide range of cultural subgenres in various genres, including criminal thrillers, vengeance dramas, supernatural adventure, and young adult coming-of-age stories. Four of her English novels have been converted into Hindi, and her titles have been optioned for film and television adaptations.
Richa's past best-sellers were released by prestigious publishing houses like Rupa Publishers and Harper Collins. Kareena Kapoor, the Bollywood Actress, launched her book, GARBAGE BEAT, a spoof on the Indian television business. Her previous work, HUNGRY GODS, examined hunger for riches and power.