Commit to Yourself by Author Nancy Katyal: Book Review
The book offers no dense philosophy but lays out practical, easy-to-understand advice.
on
Apr 04, 2023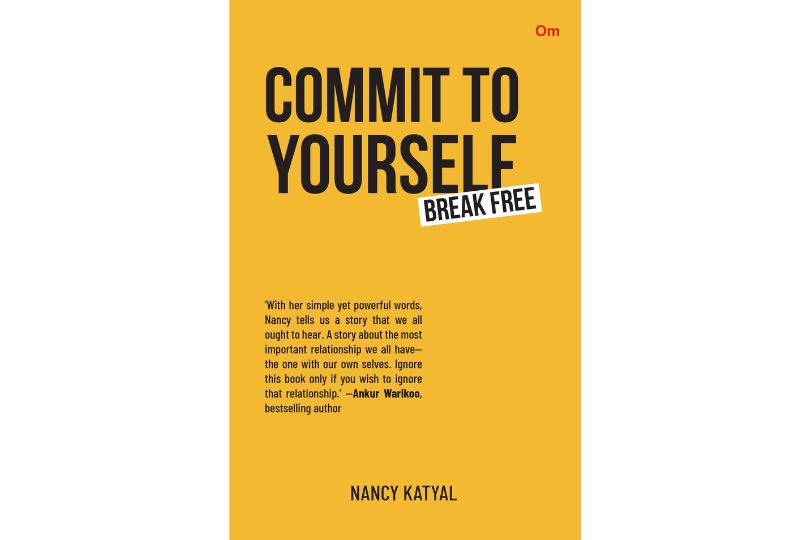 "Commit to Yourself" by Author Nancy Katyal is a powerful guidebook to help readers prioritize themselves, their growth, and their well-being. Published by Om Books International, the book is filled with practical and time-tested techniques, drawing on research in behavioral science and the author's extensive experience as an executive presence and leadership development consultant.
The author's practical advice, relatable writing style, and well-organized structure make the book an excellent resource for readers of all ages and backgrounds. This book can assist readers in breaking free from patterns that no longer serve them and build the muscle of courage necessary to fall deeply in love with themselves.
The book offers no dense philosophy but lays out practical, easy-to-understand advice. The author details why your current approach to handling things does not work, makes you understand and overcome your biases, and thus creates the much-needed mental shift to get you out of your comfort zone. She discusses strategies to beat the odds, handle regrets and failures, build your muscle of courage, and find your authentic self.
The book is divided into seven chapters, each dealing with a different aspect of self-improvement. It emphasizes the need for self-love and acceptance.
The various self-reflective exercises in the book help readers to accept themselves, love themselves, and improve themselves. One of the book's significant strengths is its clarity and practicality. The book's core message is that committing to yourself is not selfish but takes courage. The author helps readers take the first step in that direction by breaking free from what no longer serves them - toxic relationships, self-destructive thinking, and habits.
Author Nancy shows readers how to live by their core values, making it easier for them to prioritize their needs and desires.
In conclusion, "Commit to Yourself" is a must-read for anyone looking to improve themselves, find their authentic self, and prioritize their well-being.