Clever Fox Publishing launches an e-platform called Books Mantra for readers and authors
on
Mar 22, 2022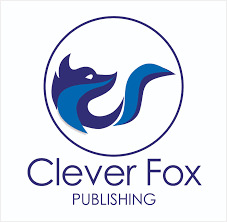 Clever Fox Publishing has given a platform to many emerging young authors. After all the progress, they are launching an e-platforms called Books Mantra. It is a feature-packed platform for readers and authors. It consists of end-to-end publishing support and established channels to reach organic book readers. Their new venture has a variety of features which includes a feature of interaction between readers and authors. Moreover, their author coaching academy is going to mentor new writers and get their books into the capable hands of literary agents and publishers.

It is a publishing brand that produces custom solutions based on what its customers need. They have introduced a new model of publishing, Partnered Publishing. They anticipate that partnered publishing will be the future of the Indian market.

Talking about the firm and new launch, the founder of Clever Fox Publishing Ranjan Mohapatra says, "I don't have a great back story like any others. Ever since I was a kid, I wanted to do something to make my parents proud. Before starting Clever Fox Publishing, I was the co-founder of two other firms that didn't do very well. People told me I am not built for business, but I don't give up easily. I learn from my mistakes and keep applying that learning as I move ahead. I give my best every single day. If you have ambition, nothing is impossible. Look, every failure in life is a stepping stone. And there have been a lot of stepping stones for me. I kept learning and here we are today. A highly successful and meteoric player in the publishing industry."

This newly launched platform Book Mantra will give access to free publishing of short stories, non-fiction, and poetry for all the writers. With an aim to motivate young and emerging talent, they are planning to organise award programs to encourage book readers.