Frontlist | CLAT books: Self-study & revision books to help you clear the exam
Frontlist | CLAT books: Self-study & revision books to help you clear the exam
on
Mar 19, 2021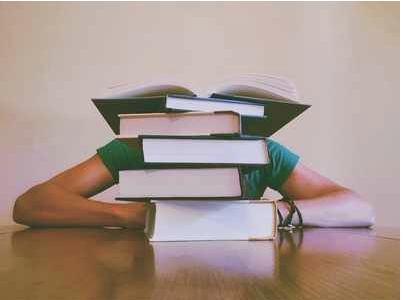 Preparing for CLAT and other entrance exams in the field of law? The preparations and revisions will not be easy because of the tough competition among students aiming at the limited seats in the country. You need to understand the exam pattern and revise various topics properly to score well in the CLAT exam. There are various CLAT books available in India that are great for self-study and revisions. If you are aiming to clear CLAT and other law entrance exams, we have a list of some of the most popular CLAT books that you can buy online. Check out this list and go for the book that matches your study and revision pattern to clear the entrance exam easily.
CLAT Exam Guide by LearnX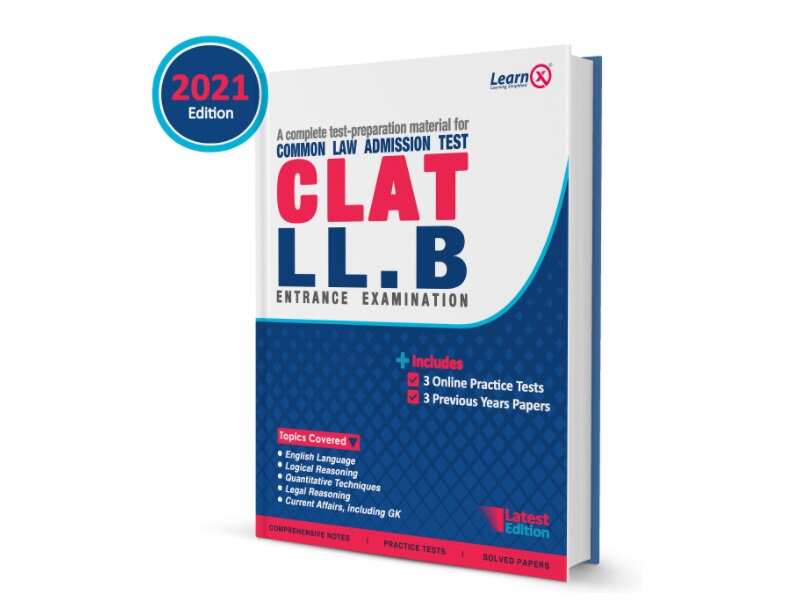 When it comes to self-study books for CLAT preparations, this one is a popular option available online. This book covers various topics like the English Language, Logical Reasoning, Quantitative Techniques, Legal Reasoning and Current Affairs with General Knowledge. So, you can prepare for your exams properly.
The book even contains 3 online practice tests and 3 solved papers of the previous years. So, you can understand the exam pattern properly and revise systematically for the CLAT exam.
Universal's Guide to CLAT & LL.B. Entrance Examination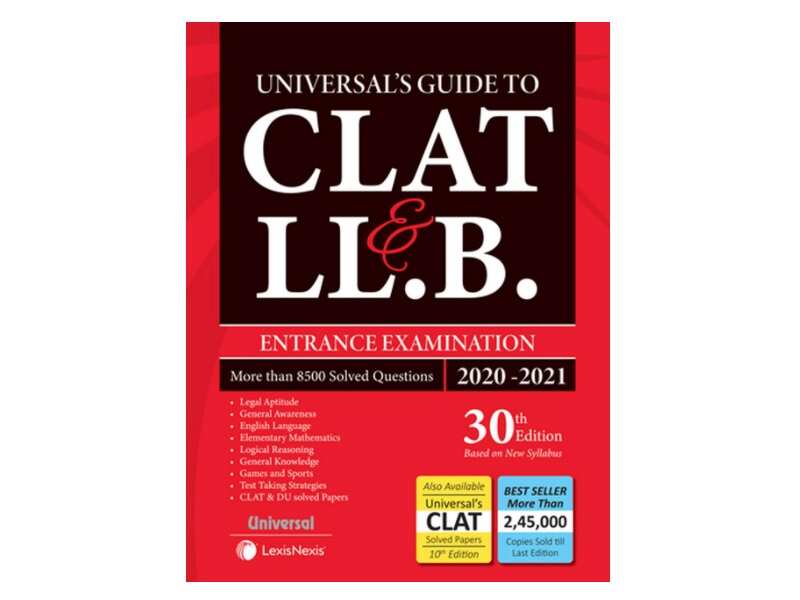 As the title suggests, this book is a great choice for students preparing for CLAT and other entrance exams for LLB. This book has an exhaustive theory and plenty of multiple-choice questions to help you study and revise properly. The book even has questions that have been asked in the exams of previous years to help you understand the exam pattern and the types of questions that are often asked in CLAT exams.
This book is divided into 8 parts and 97 chapters to help you study each topic systematically.
Complete CLAT Companion by Pearson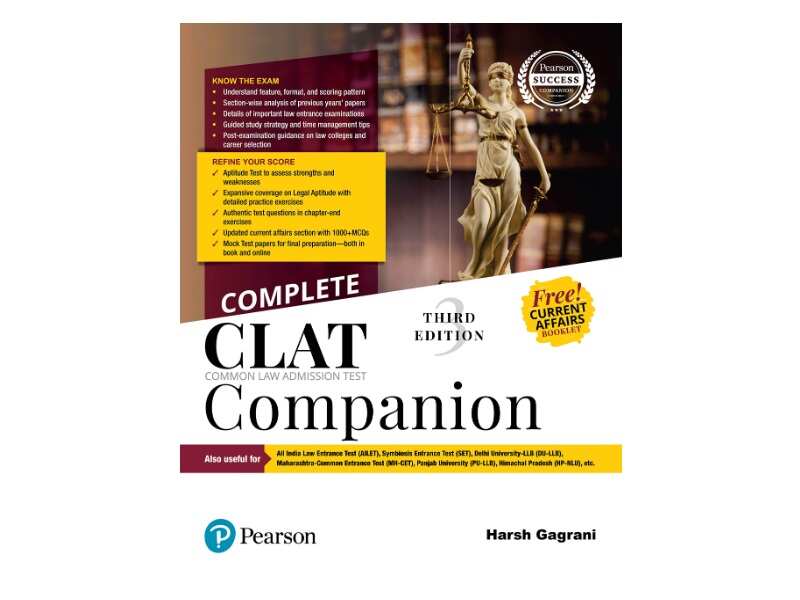 This book by Pearson can be another good choice for your CLAT preparations and revisions. The book has been properly divided into 6 units covering legal aptitude, logical reasoning, elementary mathematics, grammar and comprehension, general studies and current affairs. So, you will be able to revise exhaustively for your exam with a single book.
The book has over 1300 pages and includes 5 mock tests in book along with 5 mock tests available online. So, you can get sufficient practise for your exams when you are doing self-study at home.
Self Study Guide CLAT 2021 by Arihant Experts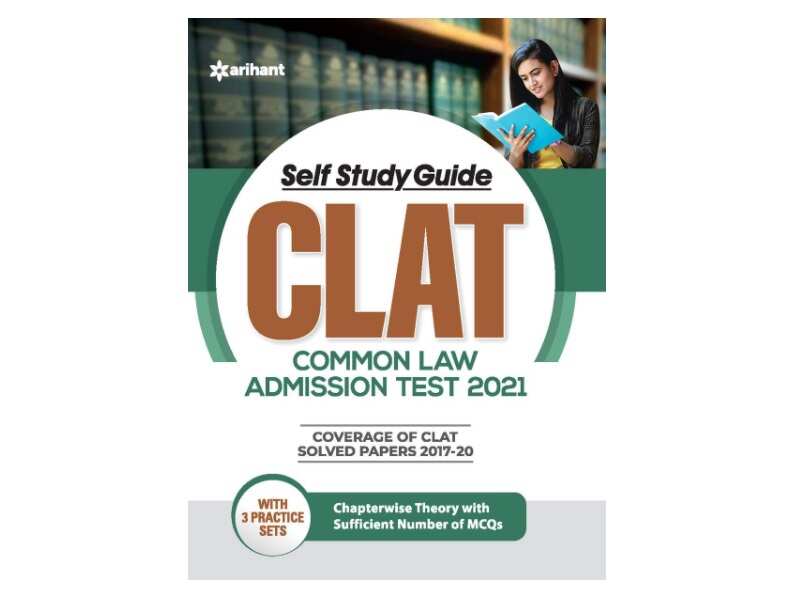 As the title suggests, this is a great book for students who wish to do self-study for the CLAT exam. The book is divided into 6 sections with plenty of multiple-choice questions that will help you revise properly. This book even has questions from the previous years that have been divided based on chapters to let you study and revise each topic properly.
With 3 practice tests provided at the end of the book, you can test your preparations and revision status at any time. This book has over 900 pages and is available in a paperback edition.
Oswaal UG CLAT Mock Test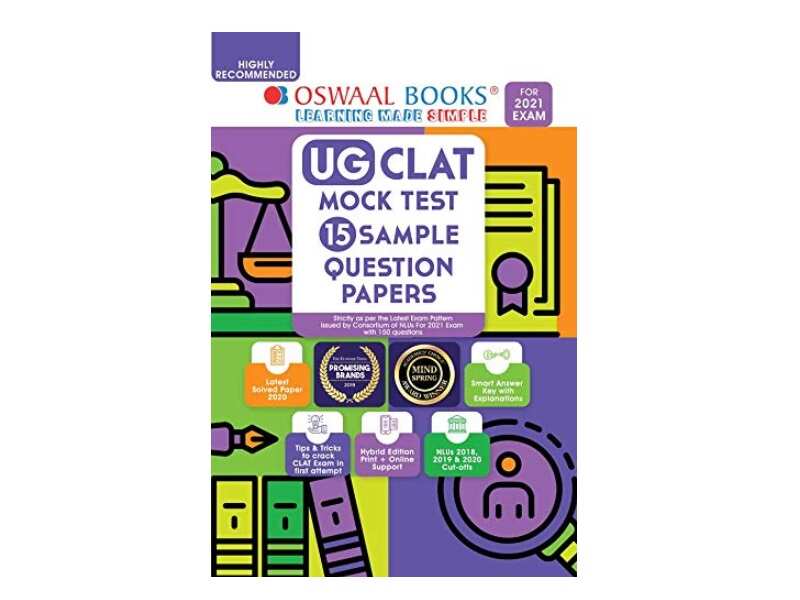 If you are looking for a CLAT book for your revisions, this one with mock tests can be a good choice to consider. This book has 15 sample papers that will help you understand the exam pattern and devise revision strategies accordingly. Besides this, the book offers the solved paper of the 2020 CLAT exam, smart answer key with explanations, tips and tricks that will help you score well and more for wholesome revisions.
Source : TOI