Celebration of 100 years of Establishment of Gita Press
Celebration of 100 years of Establishment of Gita Press
on
Jun 18, 2021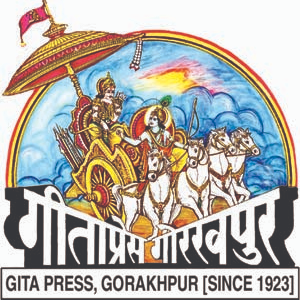 Gita Press is the world's largest publishing center of religious books in terms of language and number. Established in Gorakhpur city of Uttar Pradesh, Gita press is going to complete 100 years of its establishment after a few months. Celebrations will be organized by the Institute for one year on the entry into the centenary year.
Gita Press was established in Gorakhpur in 1923 with the concept of Not - for- profit. The journey of Geeta Press started with a rented house of Rs.10. Today Gita Press publishes about 1800 books in 15 languages. Even today religious books worth Rs 2 are available in Gita Press.
Gita Press was founded by Jaya Dayal Goyandka and Ghanshyam Das Jalan to publish Hindu religious texts and books. The Holy Gita and its interpretations, the holy epics Ramayana, Mahabharata, Puranas, Upanishads, works of various saints and gurus have been published. All these have been translated into regional languages. Monthly magazines like Kalyan and Kalpataru are also being published.
Centenary year festival will start from 23 April 2022
Geeta Press will organize various programs throughout the year on completion of 100 years of its establishment. Its preparations are going on in full swing. In the centenary year, it has been decided to publish a representative book of special issues of the magazine Kalyan to be published from Gita Press. So far 95 special issues have been published.
There are plans to publish a collection of articles representative of all. To commemorate the centenary year, the work of archiving the main articles of all the special issues of Kalyan has started. This will be a book in which all the special issues of welfare published so far will be visible.
Publication of Kalyan monthly religious magazine started from 1926
Kalyan is a monthly religious magazine published by Gita Press. Its publication began in 1926. The first issue was published from Mumbai which was ordinary. This year 12 issues were published from there. In the second year 1927, the first special issue of Kalyan Bhagwannamank was published from Gorakhpur. Since then only special issues are being published every year till date. This year's Ganesh Puran special issue has been published, which is the 95th.
Devi Dayal Aggarwal, the trustee of Gita Press, says that efforts are being made to make the centenary year memorable. There is a plan to publish a collection of representative articles of all the special issues of Kalyan but the final seal on this is yet to be approved by the Trust Board. Our preparations are going on. The invitation will be sent to the President, Prime Minister, Home Minister, Governor, and Chief Minister for the inauguration ceremony. A grand ceremony will be held.
40 million new printing press imported from Japan
According to the demand, religious books can be delivered to the people, so Geeta Press Management has procured a special color printing machine Komori from Japan. Due to non-printing during the Corona period, the stock of more than 100 books in GitaPress was exhausted. To solve the problem, GitaPress management decided to buy a new machine from Japan. Five crore rupees have been spent to install this new machine which prints in four colors.
With this machine, about 15 thousand large pages will be printed in an hour. The old machine prints 13 thousand small pages. The Komori Lithran G37 machine will print 15 thousand papers 25 inches long and 37 inches wide in four colors.
This machine is 27 feet long, 12 feet wide, and seven feet high. It will be formally inaugurated by Chief Minister Yogi Adityanath. In this context, a delegation of Gita Press Management has met Chief Minister Yogi Adityanath. After the meeting, the Chief Minister gave his consent to attend the inauguration program of the machine.
Gita Press Product Manager Lalmani Tiwari said that after the installation of this machine, the shortage of books will go away to a great extent. With this machine, about 15 thousand large pages will be printed in an hour. This will greatly speed up the publication of books.
Source: thenewslaundry