Frontlist | CBSE Board Exams Will Be Revamped By 2025: Important Highlights From India Education Summit 2021
Frontlist | CBSE Board Exams Will Be Revamped By 2025: Important Highlights From India Education Summit 2021
on
Feb 11, 2021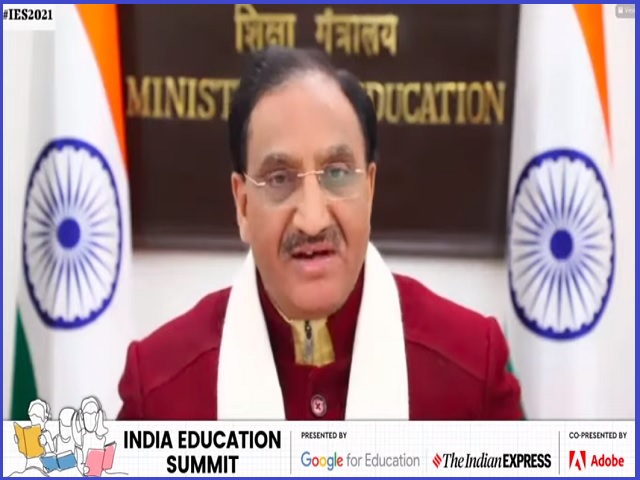 CBSE Board Exam will be completely revamped by 2025 & language will not be a barrier for students India Education Summit 2021, 3-day event is being conducted from 9 February to 11 February 2021 via video conferencing. The event is jointly conducted by Google And The Indian Express to discuss various aspects of the evolution of the education system in India & reforms like NEP (National Education Policy). The inaugural day started with Union Education Minister's Ramesh Pokhriyal Nishank's speech. Here are some of the key highlights from day 1 of the event which are deemed important for school students & educators.
Also Check:
UP Board Exam Date Sheet 2021 Released, 10th, 12th Exams
Union Education Minister's Comment On NEP 2020:
The Union Education Minister pointed out that NEP 2020 aims that students learn self-sufficiency from school. Setting up of Academic Credit Bank, the introduction of artificial intelligence from the school level & introduction of several vocational courses from class 6 are some of the revolutionary features of NEP 2020.
Source: Jagran Josh