CBSE 12th Board Exams Cancelled! Now How Will CBSE Evaluate Scores?
CBSE 12th Board Exams Cancelled! Now How Will CBSE Evaluate Scores?
on
Jun 01, 2021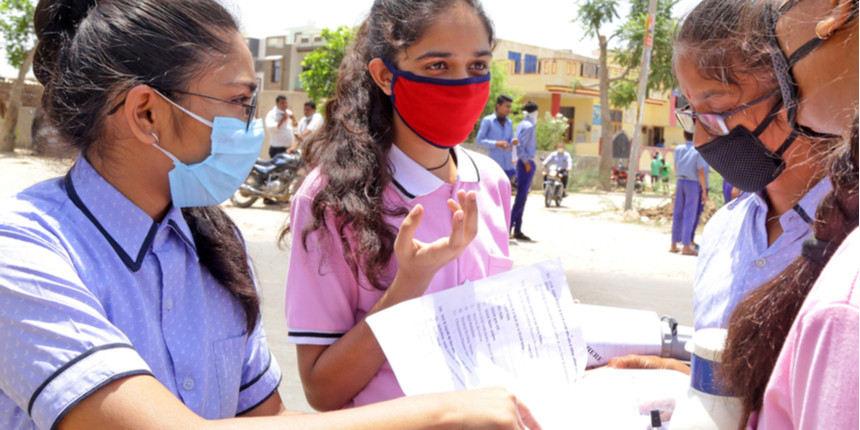 Central Board of Secondary Education, CBSE Class 12 Board Exams 2021 have been canceled. After much deliberation, PM Narendra Modi took the call yesterday to cancel the class 12 examinations, noting that it was not fair to put the stress of exams on students under present circumstances. He has also directed CBSE to ensure that the results criteria is objective and announced in a time-bound manner. As to how CBSE Class 12 marks would be evaluated, now with no exams, there is not just to go. In the official press release, CBSE has shared that the students would be evaluated on the basis of well-defined objective criteria. It has also shared that those students who are happy with the marks thus allotted, would be given an option to appear for the board exams at a later date. Meanwhile, there are reports on what that Objective criterion might be.
CBSE Class 12 Marking Scheme: Evaluation on the basis of Class 9 - 11 result?
As per the reports coming from the government, there are various options for evaluation under consideration. Among the many are the suggestions that students may also be given marks on the basis of their score in previous years. This may also include marks and performance of the student in classes 9 to 11. Another consideration is also an evaluation criterion similar to Class 10 where students would be given marks based on internal examinations conducted by schools in Class 12, pre-boards as well as the board practical exams. These are listed below.
Internal evaluation as conducted by schools
A weighted average of marks of students scored in Classes 9, 10 and 11
Practical Marks – as it is
CBSE Evaluation Criteria: Experts
Most of the experts, while agreeing to use Class 11 marks, pointed that Class 9 and 10 may not be objective criteria to assess students. The reason quoted by many was the change in subjects opted by students. To assess a student on the basis of his performance in Maths and Science when he did excellent in languages would not be fair. It is important at this time to not only ensure a robust system to record internal evaluation but to also ensure that students are given a fair option and evaluated holistically, says Ms. Rai, Principal AIS. Mr. Mohan Das Pai, Chairman Aarin also said that a weighted method can be adapted. Speaking to Times Now he shared that while the board can look at the previous year, it must only give a small weight to the same. CBSE could give 30% weight to Class 11 performance and 70% to Class 12, he said. As for the actual evaluation criteria, it is expected to be released by CBSE on cbse.gov.in soon. In the interim, students are advised to be patient and focus on their competitive exams.