CBC Books announces 30 Canadian authors to watch out in 2022
on
Jul 29, 2022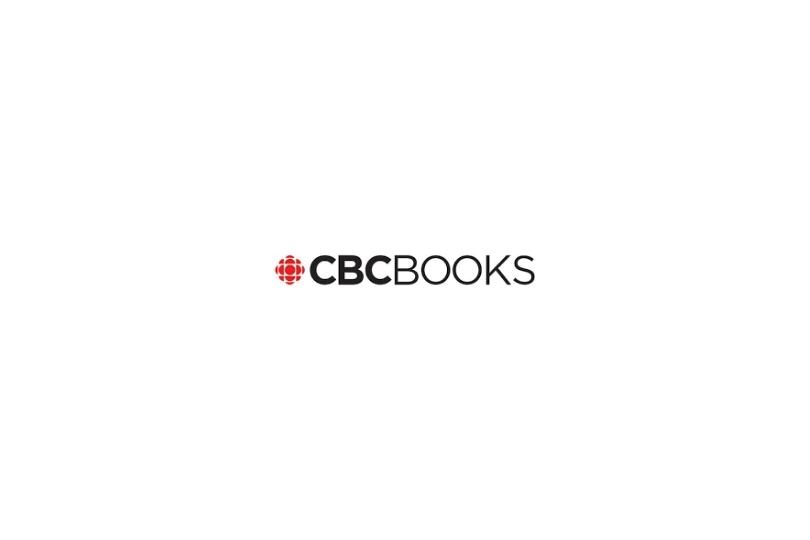 CBC Books has announced this year's list of authors to watch out in 2022. Here are 30 Canadian writers who are on the rise

Lisa Bird-Wilson

Lisa Bird-Wilson is a Métis and Nêhiyaw author from Saskatchewan whose work has won several awards over the years, including the 2014 Saskatchewan Book Awards Book of the Year for her collection of short stories "Just Pretending". She is the current Prose Editor of Grain magazine and a charter member and President of the Saskatchewan Aboriginal Writers' Circle. Her latest book and first novel, Probably Ruby, tells the story of a girl who discovers her Indigenous identity after being abandoned and adopted as a child. It won two 2022 Saskatchewan Book Awards.

Nada Alic

Nada Alic lives in Los Angeles, via Toronto, and writes about art, design and sustaining a creative practice. His fiction series Future You, a collaboration with visual artist Andrea Nakhla, has appeared in Urban Outfitters, Nasty Gal, Cool Hunting, It's Nice That, Metatron, and more. Alic was nominated for the 2019 CBC Short Story Award for The Intruder. 1
Her first collection of short stories, Bad Thoughts, examines the lives of women from many walks of life as they navigate the modern world.

Silvia Moreno-Garcia


Silvia Moreno-Garcia is a Mexican-born and raised Canadian writer and critic. She is the author of Signal to Noise, which won the 2016 Copper Cylinder Award, Gods of Jade and Shadow, The Beautiful Ones and Mexican Gothic. Her book Velvet Was The Night got longlisted for Canada Reads 2022 and was selected by former US President Barack Obama as one of his favorite books of 2022. Moreno-Garcia's latest novel, The Daughter of Doctor Moreau, is set in the 19th century Mexico and reinterprets the classic The Island of Doctor Moreau.

Sheung-King

Sheung-King is a Vancouver-born, Hong Kong-raised, Toronto-based writer and educator. His first book, You Eat an Orange. You Are Naked was shortlisted for the 2021 Governor General's Literary Award and Canada Reads 2021 respectively.
Sheung-King is currently working on his second book, a collection of stories exploring transnational identity, postcolonial spaces, disembodied states of consciousness, and the datafication of human behavior.
Xiran Jay Zhao
Xiran Jay Zhao is a Vancouver based writer and social media creator. They are a first-generation Chinese immigrant interested in Chinese history, cosplay and anime. Their debut novel Iron Widow, a YA myth with aliens, massive robots and a quest to warfare evil, is a New York Times bestseller. Zhao's latest one is a middle-grade book called Zachary Ying and the Dragon Emperor. It follows a boy named Zachary Ying as he embarks on an adventure after discovering he born to host the spirit of the First Emperor of China.
Fawn Parker Fawn Parker
Fawn Parker Fawn Parker is an author based in Toronto and Fredericton. She wrote novels Set-Point and Dumb Show. Her book Feed Machine got longlisted for the 2020 McClelland & Stewart Journey Prize. She holds an MA in Creative Writing from the University of Toronto and is an incoming PhD candidate in the same course at University of New Brunswick. Parker's newest novel, What We Both Know, tackles toxic masculinity, aging and dysfunctional family dynamics.
Kim Fu
Kim Fu is a Vancouver-born writer, now based in Seattle. Her novels include The Lost Girls of Camp Forevermore, and For Today I Am a Boy, winning the Edmund White Award for Debut Fiction and the Canadian Authors Association Emerging Writer Award. Additionally, she has written a poetry series, How Festive the Ambulance: Poems. Fu's latest work, Lesser Known Monsters of the Twenty first Century, is a collection of short story that use science fiction and fantasy elements to discover the strange and uncanny factors of human nature, relationships and technology.
Daniel Sarah Karasik
Daniel Sarah Karasik is a poet and writer based in Toronto. They are the writer of five books of poetry, drama and fiction, including the poetry series Hungry and the short story collection Faithful and Other Stories. Karasik has been felicitated the Toronto Arts Foundation's Emerging Artist Award and the Canadian Jewish Playwriting Award. They won the 2012 CBC Short Story Prize for the story Mine. Their new poetry collection, Plenitude, contemplates how we might build a more humane future with no cops, bosses, prisons and the oppressive regulation of gender and desire respectively.
Tsering Yangzom Lama
Tsering Yangzom Lama is a Tibetan Canadian writer in Vancouver. Born and raised in Nepal, she has also lived in Toronto and New York City. She earned her MFA in writing from Columbia University and her works has been published in places such as the Globe and Mail, The Malahat Review, Grain, Kenyon Review, Vela, LaLit and Himal SouthAsian. Her debut novel, We Measure the Earth With Our Bodies, released this spring, recounts a Tibetan family's struggle to create new lives of dignity, love and hope after China's invasion of Tibet in the 1950s.
Cody Caetano
Cody Caetano is a Toronto-based writer of Anishinaabe and Portuguese descent and an off-reserve member of Pinaymootang First Nation. His debut memoir, Half-Bads in White Regalia, was written as part of his masters course in creative writing at the University of Toronto. He was mentored by the acclaimed late Indigenous writer and academic Lee Maracle.
The novel traces Caetano's upbringing living in a rural house with his siblings after the split of his parents and left them behind — his mother trying to reclaim her Anishinaabe roots after discovering her Sixties Scoop origin story and his Portuguese immigrant father drifting aimlessly.
Dan K. Woo
Dan K. Woo is the author of Learning How to Love China, which won the 2018 Ken Klonsky Award. His writing has appeared in various publications such as the South China Morning Post, Quill & Quire and China Daily USA respectively. Woo lives in Toronto.
His latest novel, Taobao, is a short story collection following various characters from different regions of China searching for love and happiness.
Emily Austin
Emily Austin is an Ontario-born writer, now based in Ottawa. She had studied English literature and library science at Western University.
Austin's debut novel Everyone in This Room Will Someday Be Dead, follows the misadventures of Gilda, a 20-something atheist who is hired at a local Catholic church to replace their recently deceased receptionist. It was a finalist for the 2022 Amazon Canada First Novel Award.
Janice Lynn Mather
Janice Lynn Mather is a Vancouver-based novelist and short story writer of Bahamian heritage. Her books include the YA novel Learning to Breathe, which was a finalist for the 2018 Governor General's Literary Award for young people's literature and Facing the Sun, another YA novel which won the 2021 Amy Mathers Teen Book Award. It was named one of the best Canadian YA and middle-grade books of 2020 by CBC Books.
Her latest, Uncertain Kin, published in 2022, marks her adult literary debut. It follows the lives of girls and women grappling with moments of profound change — from witnessing terrible acts to adjusting to life in a new country.
Chelsea Vowel
Chelsea Vowel is a Métis writer and educator whose work focuses on language, gender identity and cultural resurgence. She is the author of Indigenous Writes: A Guide to First Nations, Métis & Inuit Issues in Canada and contributed to the graphic novel This Place, adapted into a 10-episode podcast for CBC Books.
Her latest, Buffalo is the New Buffalo, is a collection of speculative fiction reshaping familiar sci-fi tropes through a Métis worldview.
Jamie Chai Yun Liew
Jamie Chai Yun Liew is a lawyer and law professor based in Ottawa, specializing in immigration, refugee and citizenship law. Her podcast, Migration Conversations, features experts and migrants who have experienced immigration systems firsthand.
Dandelion is her first novel, reflecting on family secrets, migration, isolation, motherhood and mental illness. It won her the Jim Wong-Chu Emerging Writers Award from the Asian Canadian Writers' Workshop.
Johnnie Christmas
New York Times bestselling author and artist Johnnie Christmas is the creator of comics such as Firebug, Sheltered and Pisces respectively. He has illustrated Angel Catbird, a series written by novelist Margaret Atwood about a cat/bird/human superhero.
The middle-grade graphic novel Swim Team is the Vancouver-based writer's latest book. It is about a young Black girl named Bree, moving from Brooklyn to Florida and struggles with fitting in at her new school — until she reluctantly ends up in the school's swim club and discovers a love for the water.
Brian Thomas Isaac
Brian Thomas Isaac is an author based in British Columbia and is from the Okanagan Indian Reserve. Before writing, he has worked in oil fields, as a bricklayer and had a short career riding bulls in local rodeos.
Isaac's debut book, All the Quiet Places, is set in 1956 and follows Eddie Toma, who lives on the Okanagan Indian Reserve with his mother and little brother. As life goes on, he is faced with the effects of guilt, grief and despair, threatening everything he has ever loved and known. It was on the Canada Reads 2022 longlist.
Tolu Oloruntoba
Tolu Oloruntoba is a writer and poet from Nigeria now living in Surrey, B.C. He won the 2022 Griffin Poetry Prize and 2021 Governor General's Literary Award for poetry for his debut collection, The Junta of Happenstance. His first chapbook, Manubrium, was shortlisted for the 2020 bpNichol Chapbook Award. He also has founded Klorofyl, a literary magazine.
His latest poetry collection, Each One a Furnace, explores immigration and transience through the imagery of migratory birds.
Jason Purcell
Jason Purcell is Canadian writer, poet and musician living in Edmonton. They are also the co-owner of Glass Bookshop. They hold a MA in English from the University of Alberta.
Swollening is their first full-length collection, contemplating on the intersection of queerness and illness respectively
Gillian Sze
Gillian Sze is a poet and teacher from Winnipeg and based in Montreal. She is the author of multiple poetry collections, such as the 2021 children's book The Night is Deep and Wide. Sze lives in Montreal.
Her latest book, Quiet Night Think, is a collection of personal essays and poems reflecting on her familial and artistic origins.
Michael Fraser
Michael Fraser is a Toronto-based author and poet. He won the 2016 CBC Poetry Prize for the poem African Canadian in Union Blue. Fraser is the author of the poetry collections The Serenity of Stone, which won the 2007 Canadian Aid Literary Award Contest, and To Greet Yourself Arriving respectively.
His newest and third poetry collection, The Day-Breakers, is a fictional retelling of Black soldiers' experiences during the American Civil War.
Michelle Poirier Brown
Michelle Poirier Brown is a poet, performer, author and photographer. She is Nêhiýaw-iskwêw and a citizen of the Métis Nation based on the traditional unceded territories of the Syilx peoples in British Columbia.
You Might Be Sorry You Read This is Brown's debut memoir, telling the story of how she discovered her Métis heritage at age 38.
Judy I. Lin
New York Times bestselling author Judy I. Lin was born in Taiwan and immigrated to Canada with her family when she was young. She is now based in the prairies of Alberta with her husband and children.
A Magic Steeped in Poison, the first book in the Book of Tea duology, is her debut novel. It is about Ning, a magician who is versed in the art of tea-making and after an encounter with poison tea causes her mother's untimely death, she sets off to the imperial city to enter a tea-making competition to save her sibling's life. It would be followed by the second book in the series, A Venom Dark and Sweet, in August 2022.
Chanel M. Sutherland
Chanel M. Sutherland is a writer and product marketing director living in Montreal. Born in St. Vincent and the Grenadines, Sutherland moved to Canada at 10 years old. She won the 2022 CBC Short Story Prize for her story Beneath the Softness of Snow and the CBC Nonfiction Prize in 2021 for her story Umbrella.
She is currently writing her first book, a collection of short stories exploring the Caribbean immigrant experience.
Aimee Wall
Aimee Wall is a Canadian writer and translator from Newfoundland and Labrador, now living in Montreal. Her translations include Vickie Gendreau's novels Testament and Drama Queens and Jean-Philippe Baril Guérard's Sports and Pastimes respectively. Her essays and reviews appeared in publications such as Maisonneuve, Lemon Hound and the Montreal Review of Books before.
We, Jane, her debut novel, is about a young woman Marthe who ends up befriending an older woman while living in Montreal. She learns how the woman used to help young folks in rural Newfoundland get abortions, and the two return to the island to continue the effort. The book was on the 2021 Scotiabank Giller Prize longlist.
Conor Kerr
Conor Kerr is an educator, writer and harvester living in Vancouver with Métis and Ukrainian background. He is a member of the Métis Nation of Alberta and is descended from the Gladue, Ginther and Quinn families from the Lac Ste. Anne and Fort Des Prairies Métis communities and the Papaschase Cree Nation. His poem Prairie Ritual was on the 2021 CBC Poetry Prize longlist.
Kerr's debut novel, Avenue of Champions, covers Indigenous youth in relation to the urban constructs and colonial spaces in which they survive — from violence, whitewashing, trauma and racism to language revitalization, relationships with Elders and re-staking land claims. It won the 2022 ReLit Award in the novel category and was a finalist for the 2022 Amazon Canada First Novel Award.
Andrew David MacDonald
Andrew David MacDonald is the author of novel When We Were Vikings. He lives in London, Ontario. He has won a Western Magazine Award for Fiction, was shortlisted for the Canadian National Magazine Award for Fiction, and his work has been anthologized in four volumes of The Journey Prize Stories, collecting the year's best Canadian stories from emerging writers.
His debut novel, When We Were Vikings, follows Zelda, a 21-year-old Viking enthusiast living with her older brother Gert. When she discovers he has been resorting to questionable means to make money for both of them, Zelda decides to launch into her own quest to become a living legend.
Genki Ferguson
Genki Ferguson was born in New Brunswick to a family of writers. He is the son of acclaimed author Will Ferguson and spent most of his childhood in Kyushu, Japan. He was the recipient of the 2017 Helen Pitt Award for visual arts and recently completed a degree in film production.
His first novel, Satellite Love, is set in Japan in 1999 and tells an unconventional story about love and human connection, following a lonely teenager named Anna who turns to stargazing for comfort and escape. It was on the Canada Reads 2022 longlist.