Cash on Delivery (COD) slowing down Indian ecommerce?
Cash on Delivery (COD) slowing down Indian ecommerce?
on
Sep 20, 2019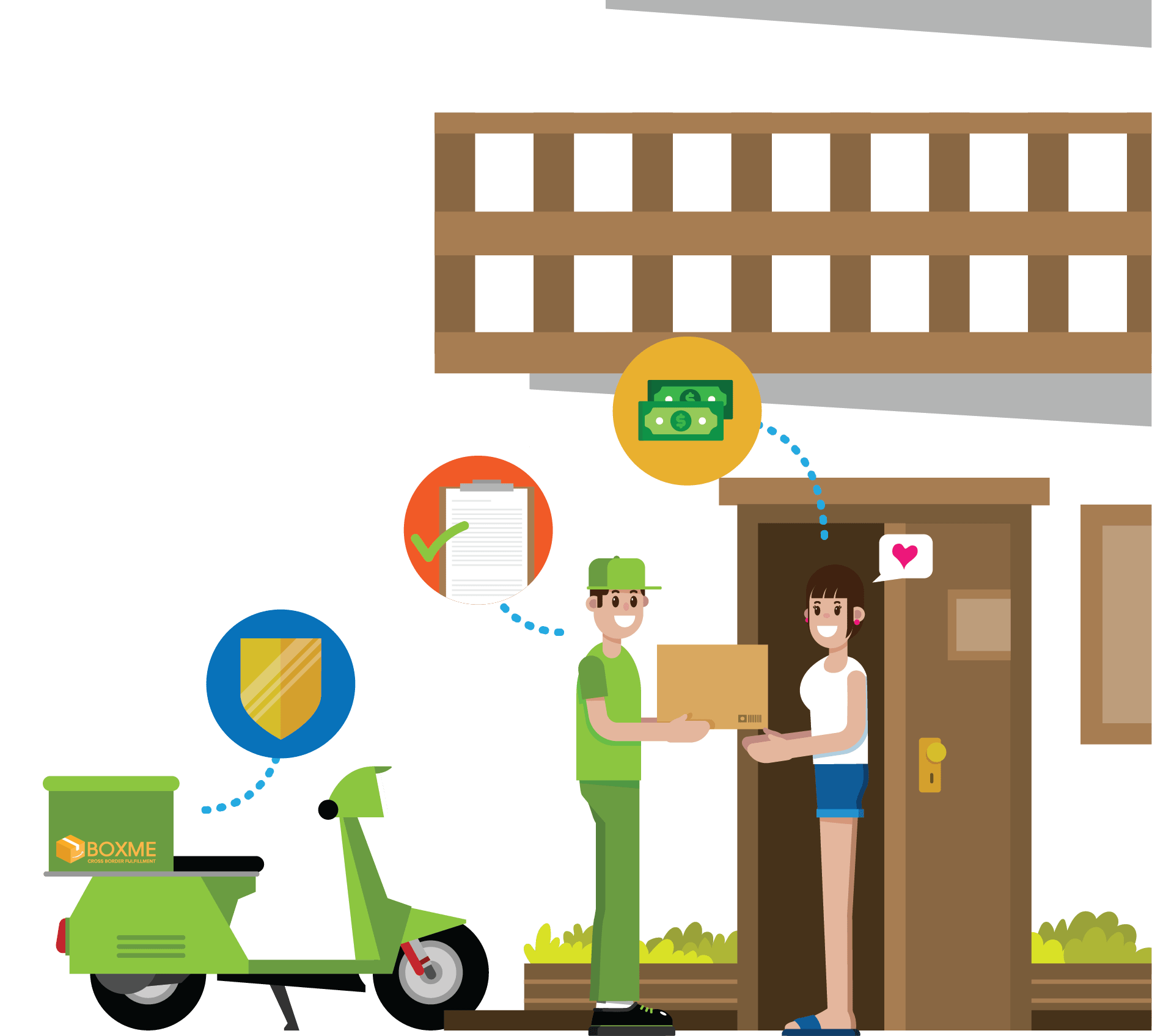 It's already established that COD in India is a necessary evil (some call it unnecessary evil), but is it hurting Indian ecommerce industry and online sellers? Is it slowing down the sector's growth? COD fuelled ecommerce growth in India There's no point in denying the fact that COD was the biggest game changer, which gave an edge to those who offered the service (Flipkart) and edged out those who didn't (Indiaplaza). Flipkart, which was launched in 2007, was the first ecommerce player after Indiaplaza to launch COD service back in 2010. It was Cash on Delivery service that made Flipkart extremely popular and made online shopping a rage among the masses. Suddenly every one, right from a young college student who doesn't even have a bank account to a person from a small town who doesn't have a debit card were able to buy things with just a click. Factors that contributed to COD's growth: Convenience Familiarity with cash payments Less credit/debit card users Lack of secured payment gateways back then Consumer's lack of trust in online payments Fear of online scam Whether it was fear of commitment or thrill of ordering anything without the immediate need of money, COD found instant acceptance. However, the same service is slowly killing marketplaces and merchants. Here's why: 1. Restricted Cash Flow COD is convenient for buyers but extremely inconvenient for etailers and sellers. It obstructs cash flow as such orders take longer to close. It often takes months for the money to reach the seller, that too if there's no refund/return request. This makes it difficult for them to scale up or maintain daily operations. Sachin Bansal, co-founder of Flipkart once shared, "In an ideal world, I would not like to have cash transactions. The non-immediacy of payments and higher returns are the problems we face with cash-on-delivery." 2. Additional Cost This IOS article listed down what courier companies charge for delivering COD orders above the regular charges. The cost rises even further in case of returns as marketplaces/logistic companies deduct courier fees. "Even today, I challenge any e-commerce company to say that I will offer COD and I will sell on MRP (maximum retail price). Let's see how many people do that. It was a massive marketing spin," said Indiaplaza's founder Kothandaraman Vaitheeswaran while speaking about the cash payment trend. 3. High Returns Cash on delivery and no-questions-asked return policy is a deadly combination. People make impulsive purchases and return it without any fret. And sellers believe that COD orders lead to high returns and buyers give inane reasons as opposed to non-COD orders. This burns a hole in a seller's, logistic company's and marketplace's pocket. A Reddit user asked an online seller during an AMA, "If a customer returns a product that was sold by you, it was potentially faulty. I don't think it's wrong for those platforms to charge you for the courier fee in case the product was returned by the customer." The seller replied, "If it's (product) faulty it's (returns) totally justified. But when a buyer just returns a Cash on Delivery order without receiving it we have to pay for the courier both ways." 4. Fraud/Theft Right from delivery boys being beaten up and robbed at gunpoint to theft during transit and fake orders, we have heard it all. Such instances mostly have been reported in case of COD orders. And what that has resulted in? Additional Expense. It has forced third-party and in-house logistics of online marketplaces to increase their spend on security, and high-tech tracking devices to eliminate these frauds and thefts. For instance, GoJavas had to triple its security budget to safeguard the order shipments. Turning card holders into exclusive COD users Biggest grouse that industry experts have is that etailers are turning card users or potential ones into exclusive COD subscribers. It is comprehensible that those who don't have plastic money were/are opting to pay by cash. But advent of COD service is discouraging those with cards to make online payments. Many feel that India was gradually moving towards prepaid system and digital payments until Flipkart and other online marketplaces barged in with cash on delivery. Mukesh Bansal, the founder of Myntra and now Flipkart's Head of Commerce Platform had confessed almost 4 years back, "I shopped with Amazon.com for years, using my credit card. But for the last few years I've been ordering through COD only. I think it's India's equivalent of [Amazon's] one-click-pay." Therefore it isn't surprising that from a differentiated service, COD is now viewed as an expected service. It has become a natural choice of payment that sellers and etailers just can't afford to discontinue at the moment. Vaitheeswaran rued, "We have taken millions of people who would have been happy paying through cards and moved them to COD. It is a step back for the long term development of e-commerce." Efforts to bring down cash transaction Government along with financial organizations have been trying their best to reduce cash transactions and encourage digital payments to improve economy. Right from offering tax incentives on electronic payments, implementing restrictions to simplifying the digital payment process, the government is trying to move away from cash-intensive economy. Similarly, ecommerce players have done and are still doing their bit to reduce COD. Some of steps that etailers and sellers have implemented (or should implement if they haven't) are: Payment through card upon delivery Improving payment gateways and expanding options Encouraging digital wallets through exclusive offers Offering incentives on online payments Instant refund mechanism facility Tying up with banks for special cash-back and discount offers when paid using card Initiating mobile transactions Charging COD orders extra Putting a cap on acceptable COD order value & quantity and product type Altering return policy to remove absurd reasons for return Allowing sellers to decide to payment & shipping policy Cash still rules For a country like India, where people are comfortable and accustomed to cash transactions, getting rid of COD and creating a cashless economy seems like a farfetched dream. In India, 60% of online transactions happen via cash. Even in countries like USA and UK, cash is still the dominant payment method. According to UK's Payment Council's data, "Cash remains a vital part of our day-to-day lives and has a bright future, as we continue to value notes and coins so highly for their familiarity and widespread acceptance." Although it is important to note that in the USA and UK, cash transactions are limited to small value transactions unlike India where people like to pay high value purchases too in cash. It's the extensive use of hard money for ecommerce transactions that is the main cause of concern in India. The 'unproductive' COD cost is harming ecommerce businesses and the industry on the whole. After all for how long companies can offer incentives to make people pay online, and deal with unreasonable returns & fake orders? As the pressure on etailers to achieve profitability mounts, these miscellaneous costs will have to go or will be passed on to buyers. Several studies point out that low usage of credit and debit cards or any alternative digital payment method is slowing down Indian ecommerce industry's growth despite the immense potential. However looking at the efforts and innovative strategies, 2016 might just be the year when the dream of Digital India with cashless economy comes true. Online sellers, what's your general view about Cash on Delivery? Do you think it is beneficial? Or is it causing more harm? Please let us know your views.