Carmarthen librarian launched audio books after going blind
Carmarthen librarian launched audio books after going blind
on
Jul 30, 2021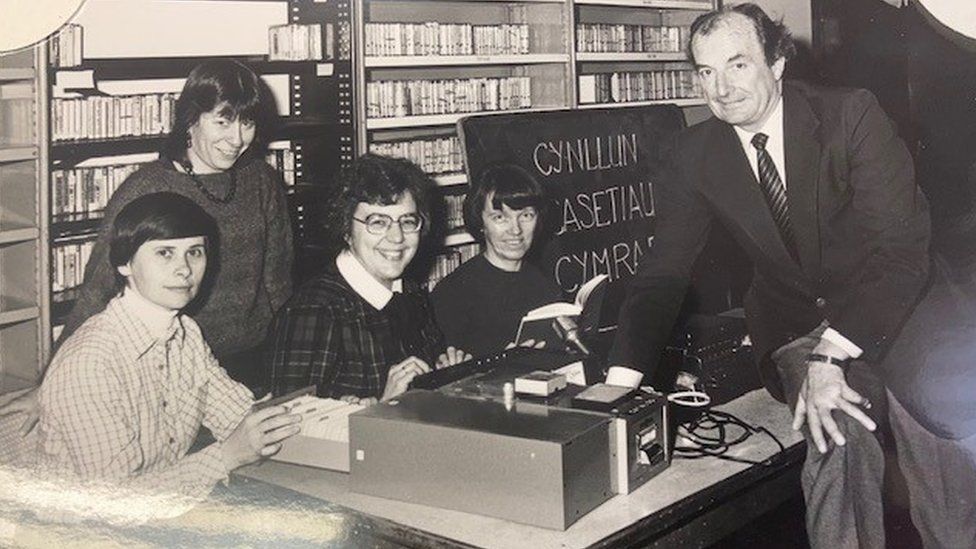 An audio book service for blind people started almost 45 years ago has become a lifeline in the pandemic.
Talking Books Wales began life in a small Carmarthen car park, but now about 450 people across the country use the service each month.
Rhian Evans founded the service in 1976 after losing her sight at 32 - a devastating blow for the avid reader.
But she never dreamed she would be helping so many and celebrating the service's 40-year anniversary.
Books were Rhian's life when she worked as a librarian at Trinity College in Carmarthen and struggled to see how she would adjust to life after being told she would lose her sight.
It took a lot of time for me to transfer from using my eyes to using my hands and hearing, she said.
The younger you are when losing your sight, the easier it is.
But Rhian was determined not to let her sight loss get the better of her, so she started a talking newspaper service for blind and partially-sighted people in her home town in 1976.
So what's the secret to Talking Books Wales' longevity?
It's teamwork and maybe I've been able to encourage people to come to help, Rhian said.
One of our volunteers always says 'if Rhian Evans asks you to do something, she won't take no for an answer' - so that makes out I'm quite a bossy person.
'Lost confidence'
For 90-year-old Rita Brown, from Carmarthen, the service has been a lifeline.
I've lost confidence going out on my own, she said.
The last month or so, I've been out three or four times with my daughter into town, but I wouldn't go out on my own.
Losing her sight at 60 after retiring was a big loss, but she said the talking books do just as well.
I do value the service because I look forward every month to having a book.
There isn't enough praise for them - they're there for us and we appreciate what they do for us.
Many who use the service say Rhian is an inspiration - someone who has refused to let her disability get in her way.
And while she recognises how vital technological advancements have been for people with sight loss, she is not going to let it get in the way of the continuing success of Talking Books Wales.
There are so many other ways now to access information. I still get recordings though which are synthesized voices and they're not pleasant to listen to - the human voice is much better, so I'm all for Talking Books staying on the scene for many years to come.
Source - BBC News