broke, healed and loved: Book Review
by Devangshree Saini
on
Jul 24, 2023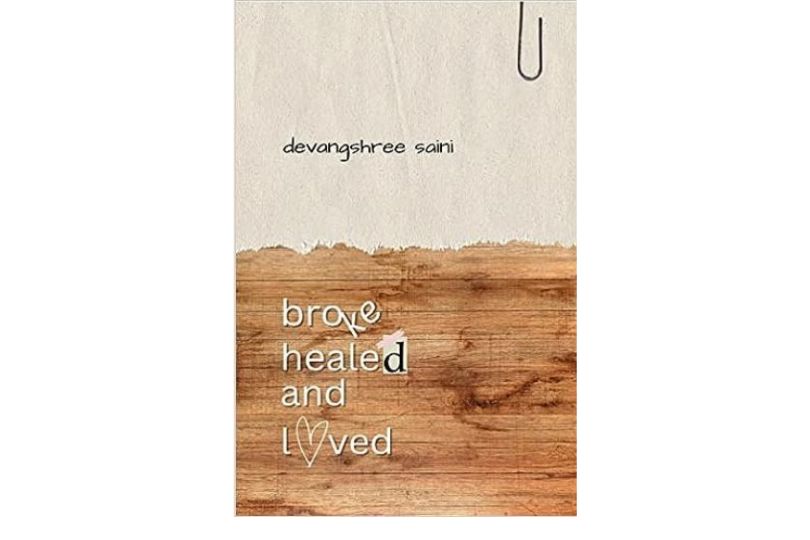 Broke, Healed, and Loved is a beautiful and emotionally charged book that takes readers on a profound journey of self-discovery and healing. Authored by the talented young writer Devangshree Saini, this collection of 81 poems offers a fresh and insightful perspective on modern-day relationships and the power of self-love.
The readers are drawn into raw emotions and vulnerability from the first page. Each poem is a heartfelt expression of the author's experiences and reflections on love, heartbreak, and the process of healing. Devangshree has beautifully crafted this anthology, evoking many emotions that resonate with readers on a personal level.
One of the most compelling aspects of Broke, Healed, and Loved is its ability to guide those seeking solace and strength after heartache. Through her words, the author gently reminds readers that healing is a journey, and it is okay to embrace vulnerability to find strength and self-acceptance. The book becomes a beacon of hope, illuminating a path toward self-love and growth.
Devangshree Saini's debut book is a powerful ode to resilience and a celebration of the human spirit's ability to endure and heal. Her poems are a testament to the transformative power of words, as they touch readers' hearts and leave a lasting impact.
Devangshree Saini's talent shines through her words, making this book a powerful literary journey worth embarking upon. If you are looking for a heartfelt and soul-stirring read, this book should be at the top of your reading list.