Breath WorkOUT for Life: For a Fitter, Stronger and Happier YOU by Anu Lall : Book Review
As readers delve deeper into the pages of "Breath WorkOUT," they will find themselves immersed in various breathing techniques, each designed to target specific aspects of well-being
on
Aug 11, 2023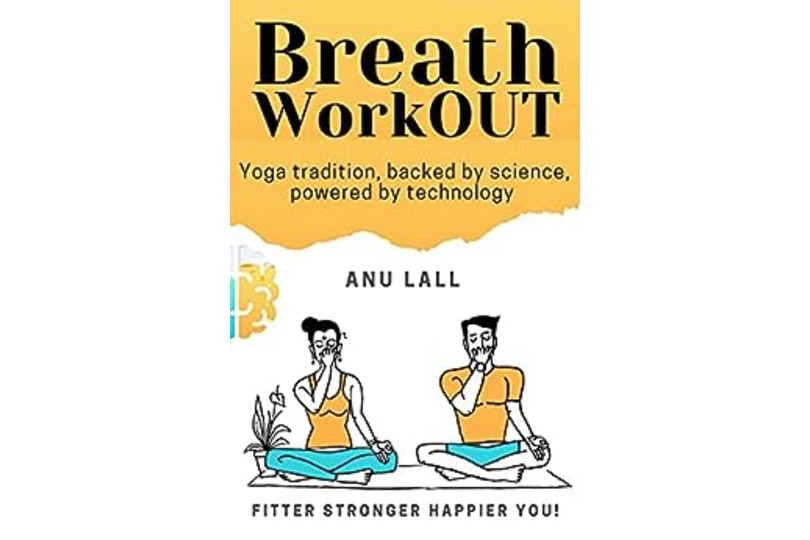 In her groundbreaking book "Breath WorkOUT," Anu Lall delivers a powerful and enlightening exploration of the ancient practice of breathwork, breathing new life into this age-old art. Drawing from her extensive knowledge and expertise, Anu Lall presents readers with a comprehensive guide that demystifies the art of conscious breathing and reveals its immense potential to transform our physical, mental, and emotional well-being.
The book begins with a captivating introduction that provides a glimpse into the author's journey with breathwork, sharing how this practice has profoundly impacted her life. This personal touch sets the tone for a profoundly authentic and relatable journey for readers eager to explore this transformative realm.
One of the book's greatest strengths is its accessibility, as the author expertly balances the scientific aspects of breathwork with practical exercises and anecdotes, making it easy for beginners and seasoned practitioners to grasp and apply the concepts. She seamlessly weaves together the latest research and ancient wisdom, ensuring readers understand each breath's significance in a modern context.
As readers delve deeper into the pages of "Breath WorkOUT," they will find themselves immersed in various breathing techniques, each designed to target specific aspects of well-being. Whether it's relieving stress and anxiety, enhancing focus and clarity, or promoting restful sleep, this book offers diverse practices suitable for anyone seeking self-improvement.
Furthermore, its structure and organization are commendable. Each chapter builds upon the last, fostering a natural progression that allows readers to assimilate the knowledge gradually. She includes reflective questions and prompts alongside the practical exercises, inviting readers to connect with their experiences and gain greater self-awareness.
Anu Lall's passion for breathwork shines through the pages, making "Breath WorkOUT" a mere guide and an inspiring testament to the profound benefits of conscious breathing. Her encouraging and compassionate writing style nurtures a sense of trust between author and reader, fostering growth and self-discovery.
In conclusion, "Breath WorkOUT" by Anu Lall is a gem of a book that reinvigorates the timeless practice of breathwork. Her dedication to empowering readers with the tools to improve their lives through conscious breathing is commendable, and her seamless blending of modern science and ancient wisdom is a testament to her expertise in the field. Whether you are a beginner seeking mindfulness or a seasoned practitioner looking to deepen your practice, this book is a must-read for anyone interested in harnessing the power of the breath to enhance overall well-being.