"Booming Digital Stars" by Manish Pandey and Harsh Pamnani : Book Review
on
Apr 05, 2022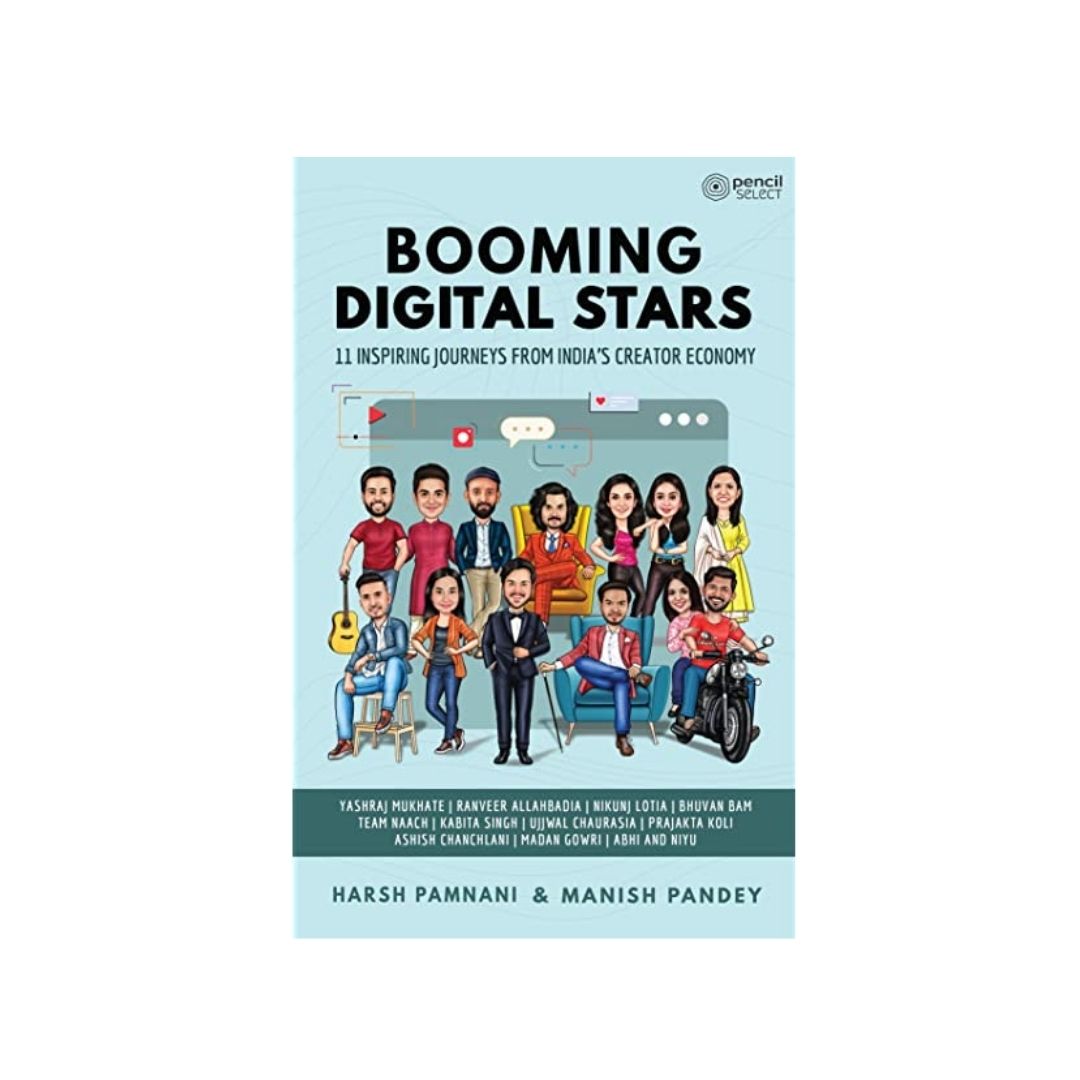 'If you aspire to become something then no one can stop you.'
'Booming Digital Stars' encapsulates this line perfectly. Written by Harsh Pamnani and Manish Pandey, brand and social media evangelists have penned down this golden book that illustrates 11 inspiring journeys from India's Creator Economy.
This book entails the amazing stories of well-known digital creators such as Yashraj Mukhate, Ranveer Allahbadia, Nikunj Lotia, Bhuvan Bam, Team Naach, Kabita Singh, Ujjwal Chaurasia, Prajakta Koli, Ashish Chanchlani, Madan Gowri, and Abhi and Niyu.
Most people invariably choose to pursue conventional jobs, only a few people have the gumption to show their innate talents to the outside world. Coveted dreams to achieve something in the creative field used to be extremely desirable but social media brings a dynamic revolution and gives a humongous platform to become recognized for talents.
We all have this wrong picture in our minds about glamorous social media life. Everybody is unknown how much courage it takes to reach the masses and get noticed by audiences.
Nowadays, Creator Economy becomes a bandwagon and consequently, huge marketing companies hire influencers for collaborations and invest money in them rather than in any filmstars as they have personalized connections with millennials.
Once you read this book, you will get the more clear idea of how to create personal branding as each inspiring story has been written in a way that would teach you the nuances of digital platforms and the significance of influencers.
One feels touched while reading these valiant stories yet moved to become a digital media star.
This book provides you with in-depth lessons about creating and managing a single-person brand in an emerging creator economy.
We strongly recommend you this book to add your to be read list as it will give a glimpse of the creator's world and build a strong brand in the technology booming world.