Counter sales resumes of Books in the capital with readers following social distancing norms
Counter sales resumes of Books in the capital with readers following social distancing norms
on
May 06, 2020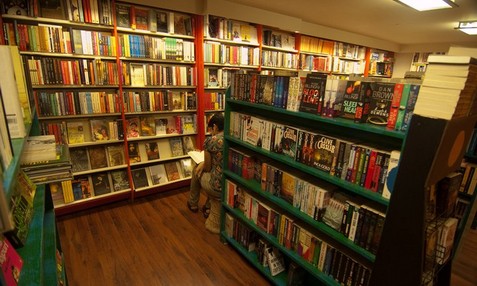 We are still in the time of the COVID-19 pandemic. We have entered the third phase of nationwide lockdown but this time with some rules and regulations. The Indian government has planned to extend the lockdown till 17th May 2020 but there are some relaxations provided by the government only.
Shops and offices can operate their business but under certain guidelines and regulations. 
There is no doubt that the nationwide lockdown has slowed down the business speed of several industries, including the publishing industry. 
The booksellers and publishers have the confidence that things will get back to a normal pace as the Indian book market is the sixth-largest in the world at Rs 261 billion, and is expected to cross Rs 739 billion by 2020 (Nielsen India Book Market Report 2015).
Many booksellers have collaborated with a third party delivery like Dunzo, Swiggy, etc which can deliver required books to the readers in this lockdown.
The government is working at its best to prevent the damage but things will take time to get back into the normal state.