Books to Read If You're Obsessed with Nancy Mitford's The Pursuit of Love
Books to Read If You're Obsessed with Nancy Mitford's The Pursuit of Love
on
Aug 06, 2021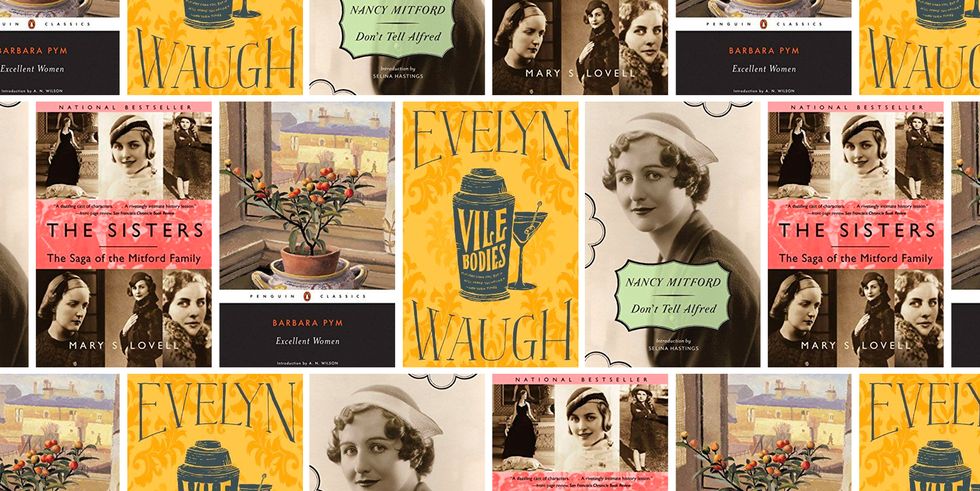 Whether you are longing to know more about the fantastical world of Nancy Mitford, the author of the classic novel 
The Pursuit of Love
, after binging Amazon's new limited series or you're searching for tales similar to the whimsical adaptation, there's a book out there that will satisfy your hunger for British upper-class hijinks long after the third episode fades to black. Here are some of our favorites, from a memoir by Mitford's younger sister Jessica to fiction set within the throes of wartime among Britain's elite.
Love in a Cold Climate
Written as a companion piece to 
The Pursuit of Love, 
this sparkling romantic comedy could be BBC's next Mitford adaptation. Following the aristocratic only child Lady Leopoldina Polly Hampton's quest to find a suitable husband after her debut season in London, this story is filled with twists, turns, and long-held family secrets.
The Sisters: The Saga of the Mitford Family
One simply cannot explore the fabulous life of Nancy Mitford without getting to know her five sisters (and lone brother) as well. Split by the diverging ideologies of Europe between World War I and II, Lovell captures the strength, style, drama, and legacies of Jessica, Deborah, Nancy, Diana, and Unity that have enthralled generations.
Excellent Women
A rich and amusing comedy
,
Excellent Women
 centers around Mildred Lathbury, a clergyman's daughter and gentle spinster in 1950s England. Considered an "excellent woman"—the keen, caring, stifled women who men take for granted—Mildred soon finds herself entangled in the complicated lives of her new neighbors, anthropologist Helena Napier and her dashing husband, Rocky, and Julian Malory, the neighboring vicar.
Don't Tell Alfred
The final book in Mitford's English upper-class family novels, 
Don't Tell Alfred
 follows Fanny Wincham who was spotted throughout 
The Pursuit of Love 
and 
Love in a Cold Climate. 
When Fanny's husband Alfred is appointed English Ambassador to Paris, her life as a doting housewife is turned upside down. Filled with classic Mitford antics, Fanny adjusts to her new life while battling her predecessor Lady Leone and managing her kind-hearted secretary.
Vile Bodies
Following World War I, a new generation emerged, wistful and vulnerable beneath the decadence. In this fictional account of the Bright Young Things—a group of young aristocrats and socialites of 1920s London that included Nancy Mitford—sophisticated and innocent characters hunt for ever greater sensations and look to fill their self-indulgent desires.
Source - Town And Country