Books to read for developing Stoicism
Books to read for developing Stoicism
on
Jul 30, 2021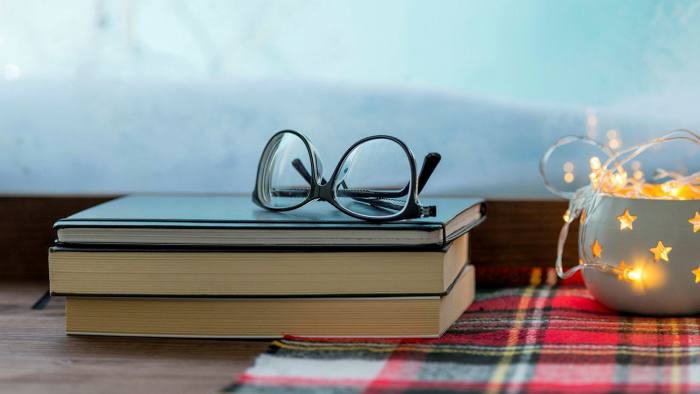 "It's not what happens to you, but how you react to it that matter"
If you are looking to learn about Stoicism . Then we've selected famous books that imparts wisdom. Have a look at it
Meditations - Marcus Aurelius  
Written in Greek by the only Roman emperor who was also a philosopher, without any intention of publication, the 
Meditations
 of Marcus Aurelius offer a remarkable series of challenging spiritual reflections and exercises developed as the emperor struggled to understand himself and make sense of the universe. While the 
Meditations
 were composed to provide personal consolation and encouragement, Marcus Aurelius also created one of the greatest of all works of philosophy: a timeless collection that has been consulted and admired by statesmen, thinkers and readers throughout the centuries.
The Daily Stoic: 366 Meditations for Clarity, Effectiveness, and Serenity
Modern readers praise Stoic philosophy for its unique blend of practicality and wisdom. But it's admittedly hard for the average reader to decipher the Dover Thrift edition of Marcus Aurelius' work. The antiquated, needlessly formal language of most modern translations is stripped down in this book, revealing powerful aphorisms that cut straight to the heart of our day-to-day challenges. Presented in a page-per-day format, this daily resource of Stoic inspiration combines new translations of Seneca, Epictetus, Zeno by Stephen Hanselman with calls to further reflection--and action--by Ryan Holiday. Arranged topically following the same three movements (Perception, Action, Will) that Holiday used in
The Obstacle is the Way
, this guide features twelve principles for overcoming obstacles and achieving greater satisfaction. Aimed at the high-octane, action-oriented, doers of our wired world, this book is intended to open to them a new daily ritual and a new orientation that will bring balanced action, insight, effectiveness, and serenity.
A Guide to the Good Life - William Irvine
One of the great fears many of us face is that despite all our effort and striving, we will discover at the end that we have wasted our life. In 
A Guide to the Good Life
, William B. Irvine plumbs the wisdom of Stoic philosophy, one of the most popular and successful schools of thought in ancient Rome, and shows how its insight and advice are still remarkably applicable to modern lives. In 
A Guide to the Good Life
, Irvine offers a refreshing presentation of Stoicism, showing how this ancient philosophy can still direct us toward a better life. Using the psychological insights and the practical techniques of the Stoics, Irvine offers a roadmap for anyone seeking to avoid the feelings of chronic dissatisfaction that plague so many of us. Irvine looks at various Stoic techniques for attaining tranquility and shows how to put these techniques to work in our own life. As he does so, he describes his own experiences practicing Stoicism and offers valuable first-hand advice for anyone wishing to live better by following in the footsteps of these ancient philosophers. Readers learn how to minimize worry, how to let go of the past and focus our efforts on the things we can control, and how to deal with insults, grief, old age, and the distracting temptations of fame and fortune. We learn from Marcus Aurelius the importance of prizing only things of true value, and from Epictetus we learn how to be more content with what we have. Finally, 
A Guide to the Good Life
 shows readers how to become thoughtful observers of their own life. If we watch ourselves as we go about our daily business and later reflect on what we saw, we can better identify the sources of distress and eventually avoid that pain in our life. By doing this, the Stoics thought, we can hope to attain a truly joyful life.
The Discourses
The stress on endurance, self-restraint, and power of the will to withstand calamity can often seem coldhearted. It is Epictetus, a lame former slave exiled by Emperor Domitian, who offers by far the most precise and humane version of Stoic ideals. 
The Discourses
, assembled by his pupil Arrian, catch him in action, publicly setting out his views on ethical dilemmas. Committed to communicating with the broadest possible audience, Epictetus uses humor, imagery conversations and homely comparisons to put his message across. The results are perfect universal justice and calm indifference in the face of pain.
Letters from a Stoic
The power and wealth which Seneca the Younger (c.4 B.C. - A.D. 65) acquired as Nero's minister were in conflict with his Stoic beliefs. Nevertheless he was the outstanding figure of his age. The Stoic philosophy which Seneca professed in his writings, later supported by Marcus Aurelius, provided Rome with a passable bridge to Christianity. Seneca's major contribution to Stoicism was to spiritualize and humanize a system which could appear cold and unrealistic. Selected from the 
Epistulae Morales ad Lucilium,
 these letters illustrate the upright ideals admired by the Stoics and extol the good way of life as seen from their standpoint. They also reveal how far in advance of his time were many of Seneca's ideas - his disgust at the shows in the arena or his criticism of the harsh treatment of slaves. Philosophical in tone and written in the 'pointed' style of the Latin Silver Age these 'essays in disguise' were clearly aimed by Seneca at posterity.
Source - Goodreads