Books on CAA and NRC were in high demand in the International Kolkata Book Fair 2020
Books on CAA and NRC were in high demand in the International Kolkata Book Fair 2020
on
Feb 11, 2020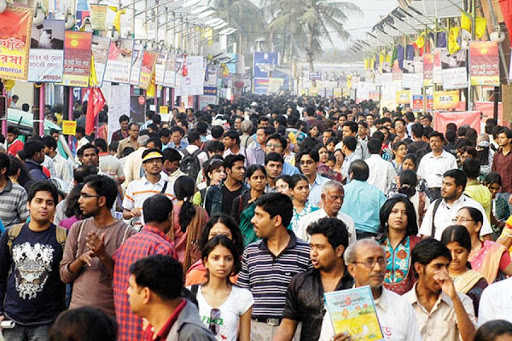 The International Kolkata book fair has ended with the demand and interest in books related to CAA and NRC.
The book fair started on 29th Jan 2020 and ended on 9th Feb 2020
with a great recorded footfall.
The International Kolkata book fair was the huge platform for the publishers from across states and countries to showcase their work.
Each and every genre of the books were present at the book fair. The book lovers were especially drifting towards the books written on the topics of the National Register of Citizens and Citizenship Amendment Act. After the government has decided to apply CAA, the people are really curious to know more and more about the act and related information to the act.
Almost every publisher has tried to cover up these two topics by their books.
Especially those publications who are especially into current affairs genre have hit the jackpot in the
book fair.
At many bookstalls, people were asking for the books related to the current hot topic CAA. And the best part was that the books were easily available at affordable prices.
The old books related to the information about NRC have also become the buying choice of readers. The copies of The Saga of Assam's National Register of Citizens (NRC) were in high demand from readers.
Owner of Subrata Sarkar said, "Books on these topics are moving rapidly off the shelves. People are also buying books on Kashmir, refugee politics and migration along with those on Syama Prasad Mukherjee and RSS".