Books on Broadway hosts book signing for author from Alexander
Books on Broadway hosts book signing for author from Alexander
on
Jul 20, 2021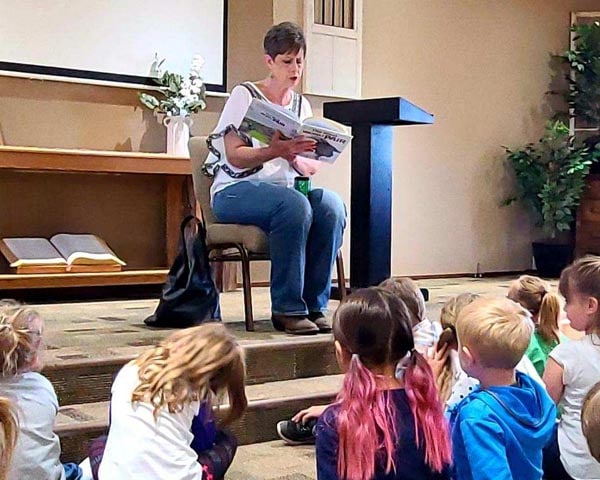 Books on Broadway has made it their goal to promote local authors, bringing in countless writers from across the region to share their stories.
Onn Saturday July 22, Books on Broadway will be hosting Sandy Reiker for the release of her latest children's book, "The Most Unlikely Pair." Rieker lives on a small farm in Alexander with her husband, Terry. Rieker's book tells the true story of Hershey the goat, one of the farm's more colorful residents.
Hershey the goat is living the perfect life on his farm, surrounded by lots of friends and plenty of food and treats, until one day he is sent to live at a new farm. Finding himself in a new home with no friends, he befriends a small chicken and the two become unexpected friends. The new little friend takes Hershey under her wing, showing him that his new home isn't so bad after all.
Rieker will be signing copies of "The Most Unlikely Pair" on Saturday at Books on Broadway from 1 to 4 p.m. The book is available for pre-purchase and if someone is unable to attend on Saturday. Call Books on Broadway at 701-572-1433 to order a copy to have signed.
Source - williston herald