Frontlist | Books of 2020 you must read to get healthier
Frontlist | Books of 2020 you must read to get healthier
on
Dec 28, 2020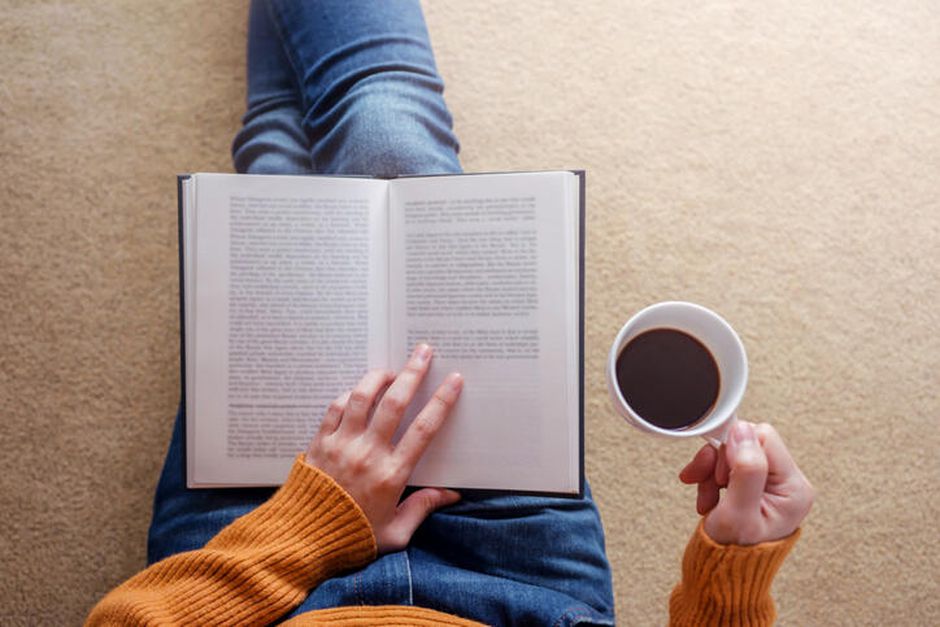 Health is something many have been focussed on this year. Due to the coronavirus pandemic, many have improved their knowledge of disease, immunity and personal hygiene for it was necessary to. However since the movement restriction, many have used the time to learn more about fitness or nutrition and work on their bodies or diets. Many people had to find time to focus on their mental health as well, due to the uncertain times. Here are some books on health that were released this year to help educate yourself on the latest information on the topic.
 ​Till We Win: India's Fight Against The Covid-19 Pandemic
Till We Win: India's Fight Against The Covid-19 Pandemic by Dr Chandrakant Lahariya, Dr Gagandeep Kang, Dr Randeep Guleria Written by 3 Indian doctors, this book is a must read for everyone, this book explains how the disease originated and spread. Most importantly it tells readers what to expect of the future. This book is a must read for everyone.
 The 12-Week Fitness Project by Rujuta Diwekar
Rujuta Diwekar has been active on social media all year offering health and fitness tips. However this book contains a concrete plan which promises better health in weeks. The plan helps one incorporate several susatainble practices into one's life that will help them meet their health goals and maintain that level of fitness.
 FLO by Alisa Vitti
FLO: Unlock Your Hormonal Advantage and Revolutionize Your Life by Alisa Vitti This book is a detailed look into a vibrant hormonal system of a woman. In a world where research is mostly conducted for men on men, and women's bodies are expected to respond similarly, this book explains how a woman's body works. This book should be read by men too, especially those in health and fitness fields.
 '​Boundless' by Ben Greenfield
Boundless: Upgrade Your Brain, Optimize Your Body, and Defy Aging by Ben Greenfield Fitness & nutrition expert Ben Greenfield has long been writing about how to be healthier and applying what he knows to his own life. Now, taking in all the latest data, he has written a book to help improve one's health at many levels. From diet advice, to fitness plans and even mind exercises to boost your IQ, this book is a comprehensive health guide
 Why Good Sex Matters by Nan Wise
Despite the titilating title, the book is about pleasure both sexual and non sexual. The author is a psychotherapist and cognitive neuroscientist who has worked as therapist for over 30 years. Her book explores anhedonia- the inability to experience pleasure from activities usually found enjoyable. The book helps explore one's relationship with pleasure and explains what is wrong with it and how we can improve it.
 Sleep by Petra Hawker
Various studies have written on the health benefits of sleep but somehow, the modern lifestyle doesn't seem conducive to a good night's rest. This book is written by one who works in the Sleep Psychotherapy service at The London Sleep Centre. It offers proven methods to improve quality and quantity of sleep, especially for those with sleeping disorders.
The Wim Hof Method
The Wim Hof Method: Activate Your Potential, Transcend Your Limits Wim Hof is a Dutch extreme athlete who has set the world record for farthest swim under ice(57.5 metres/188.6 ft), fastest half marathon barefoot on ice and snow and longest time in direct, full-body contact with ice a total of 16 times. His book is about his training and philosophy. He shares his three-pillar which anyone can apply to their life to improve their health and performance.
 The Insta-Food Diet by Pixie Turner
The Insta-Food Diet: How Social Media has Shaped the Way We Eat by Pixie Turner Written by a nutritionist who's known to be active online to combat the trending health fads that are unhealthy, this book is a must read. Social media is an integral part of our life and has truly affected the way many people eat. The author writes in detail about how it does so and it's positive and negative effects. Citing studies, her own patients and interviews with social media influencers, we see all sides of the story in this eye opening book.
 ​'New Way of Living' by Luke Coutinho
The renowned lifestyle coach has written an ebook about the body's natural rhythms. He explains what a circadian rhythm is and how our body functions in accordance to one. He explain how modern lifestyles are quite against how the body was made to function and then elaborates on how we can adjust our body's natural clock to a healthier cycle. The ebook is available for free on the authors website and it's a slim book, definitely worth a read for improving your lifestyle.
'Detox Your Thoughts' by Andrea Bonior
'Detox Your Thoughts: Quit Negative Self-Talk for Good and Discover the Life You've Always Wanted' by Andrea Bonior Dr. Andrea Bonior is the psychologist who is known for her mental health column called 'Baggage Check' and for her viral online Detox Your Thoughts challenge. The book explains how to use techniques from acceptance and commitment therapy (ACT), cognitive behavioral therapy (CBT), and mindfulness to teach you to understand yourself at a deeper level. The book also explains how to overcome self-sabotaging thoughts and habits so one can enjoy better mental and emotional health.
Source: The Times Of India