Frontlist | Books By Legendary Cricketers You Need To Add To Your List
Frontlist | Books By Legendary Cricketers You Need To Add To Your List
on
Jan 12, 2021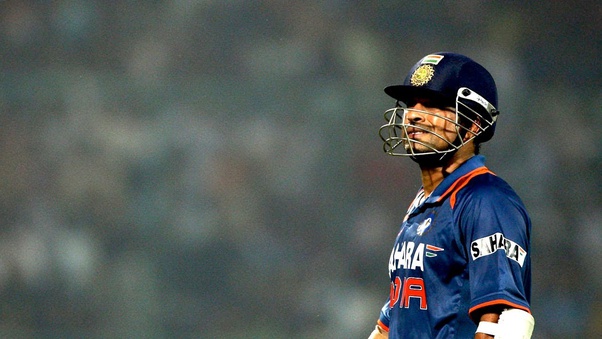 01/9

Books by legendary cricketers you need to add to your reading list

Cricket is not just a game, but a religion for millions of fans of the sport across the world. For people who live and breathe cricket, here we list down some books written by legendary cricketers which you should read. Checkout the list here and don't forget to add these books to your reading list!
02/9

'Sunny Days: Sunil Gavaskar's Own Story' by Sunil Gavaskar

Legendary cricketer Sunil Gavaskar shares his story of rising to become one of India's best batsman in his honest memoir 'Sunny Days: Sunil Gavaskar's Own Story'. After his retirement from playing professional cricket, Gavaskar transitioned to become a sports critic and columnist. He also penned 'Straight Drive', which was released in honour of his 60th birthday in 2009.
03/9

'Playing It My Way: My Autobiography' by Sachin Tendulkar
Sachin Tendulkar is considered no less than God by cricket fans across the world. In this tell-all autobiography, Tendulkar writes about his cricket journey-- from playing his first Test match at a young age of 16 to making his 100th international century to retiring from professional cricket in 2013. Tendulkar also wrote the book 'Chase Your Dreams' in 2017.
04/9

'On Fire: My Story of England's Summer to Remember' by Ben Stokes
'On Fire' is Ben Stokes' new book in which he shares the story of England's first ever Cricket World Cup win in 2019, since the inception of the tournament in 1975. Stokes also writes about the momentous Ashes Test series which England won in 2019. This book gives an ultimate insider's account of two historic wins of the English cricket team.
05/9

'A Century is Not Enough' by Sourav Ganguly
In this autobiography, one of India's greatest cricket Captains, Sourav Ganguly shares his story and struggles with readers. 'From his early days where he had to wait four long years before being included in the team to the ugly battle with the Australian coach Greg Chappell... He fought his way out of every corner and climbed back up from every defeat, becoming India's ultimate comeback king,' reads the book's blurb.
06/9

'The Test of My Life: From Cricket to Cancer and Back' by Yuvraj Singh
In this tell-all autobiography, Yuvraj Singh writes about his journey of becoming a cricketer, the ups and downs he faced in his career, and his battle against cancer. 'The Test of My Life: From Cricket to Cancer and Back' was released in 2013. Yuvraj Singh has co-authored this book with Sharda Ugra and Nishant Jeet Arora.
07/9

'281 and Beyond' by VVS Laxman
'In '281 and Beyond', VVS Laxman lays bare the ecstasy and the trauma of being one of the chosen XI in a country that is devoted to cricket, reads the book's blurb. In this candid autobiography, Laxman writes about the dressing-room meltdowns, VIP parties, the exhilarating experiences of playing with and against some of the best cricketers in the world, and learnings from John Wright and Greg Chappell. The book is co-authored with R Kaushik.
08/9

'No Spin: My Autobiography' by Shane Warne

From the start of his cricketing career in 1992 to his retirement from all forms of cricket in 2013, Shane Warne writes about his journey in this honest book. 'No Spin' is co-authored by Warne and Mark Nicholas, and was released in 2018.
09/9

'AB: The Autobiography' by A B de Villiers
'AB: The Autobiography' is an autobiography of one of the World's Finest Batsmen ever. This book tells A B de Villiers' story, in his own words. 'The story of the youngest of three talented, sports-mad brothers growing up in Warmbaths, of a boy who excelled at tennis, rugby and cricket, of a youngster who made his international debut at the age of twenty and was then selected in every single test played by South Africa for the next eleven seasons, of a batsman who has started to redefine the art, being ranked among the world's very best in test, ODI and T20,' reads the book's blurb. Source:  Times of India